Official Press Release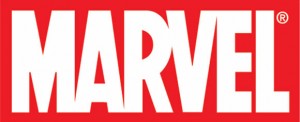 Marvel Studios has promoted Louis D'Esposito to Co-President of Marvel Studios, the Hollywood subsidiary of Marvel Entertainment, Inc. (NYSE: MVL).  In this new role, D'Esposito will work alongside Kevin Feige, President of Marvel Studios, to oversee the studio's production schedule as the company continues to produce high-quality films based on Marvel characters.  Prior to this promotion, D'Esposito held the role of President of Physical Production of the studio and oversaw the budget and timeline of all Marvel Studios features, including the blockbuster IRON MAN
.  The announcement was made today by Ike Perlmutter, CEO of Marvel Entertainment, to whom D'Esposito will report.  Feige and D'Esposito will both have dotted line reporting to Alan Fine, Executive Vice President, Office of the Chief Executive and Chairman of Marvel Studios' Creative Committee.
Feige stated, "I am delighted to have Louis join me as my Co-President in the next chapter of Marvel Studios.  He has proven to be an incredible friend and collaborator, and his expertise within the film industry steering the budgetary and operational demands of moviemaking is instrumental in taking our characters from the pages of comic books to the big screen."
"I am honored to lead Marvel Studios alongside Kevin and further our commitment to producing high-quality films," said D'Esposito.  "Together with the incredible executive team here at Marvel, I look forward to building upon our success by creating entertaining films for our worldwide audience."
Louis D'Esposito served as executive producer on the blockbuster hit IRON MAN as well as its highly anticipated sequel IRON MAN 2
.  D'Esposito's previous executive producing credits include the 2006 hit film THE PURSUIT OF HAPPYNESS starring Will Smith, ZATHURA: A SPACE ADVENTURE and the 2003 hit S.W.A.T. starring Samuel L. Jackson and Colin Farrell.  Prior to that, D'Esposito served as first assistant director on dozens of films including SWEET HOME ALABAMA, STUART LITTLE 2, THE GLASS HOUSE, HOLLOW MAN, BLAST FROM THE PAST, I STILL KNOW WHAT YOU DID LAST SUMMER, THE SHADOW, DEMOLITION MAN, HERO, BASIC INSTINCT, ONCE AROUND, THE FRESHMAN, and MAJOR LEAGUE.  D'Esposito began his career as a second assistant director on films including BRIGHTON BEACH MEMOIRS, A CHORUS LINE and THE COTTON CLUB.
Marvel Studios is currently in production on the highly anticipated sequel IRON MAN 2 starring Robert Downey Jr. which will be released in theatres on May 7, 2010.  The studio's next feature THOR, starring Chris Hemsworth in the title role, Tom Hiddleston playing Thor's brother Loki, and Natalie Portman as Thor's love interest, Jane Foster, will commence production in early 2010 and be released on May 20, 2011.  Other Marvel Studios projects in development include THE FIRST AVENGER: CAPTAIN AMERICA
scheduled for release on July 22, 2011, and THE AVENGERS on May 4, 2012.
About Marvel
Marvel Entertainment, Inc. is one of the world's most prominent character-based entertainment companies, built on a proven library of over 5,000 characters featured in a variety of media over seventy years.  Marvel utilizes its character franchises in licensing, entertainment (via Marvel Studios and Marvel Animation) and publishing (via Marvel Comics).  Marvel's strategy is to leverage its franchises in a growing array of opportunities around the world, including feature films, consumer products, toys, video games, animated television, direct-to-DVD and online.  For more information visit www.marvel.com.