Marvel Comics has released the second in a series of teasers for "Shadowland," the new miniseries by Andy Diggle and Billy Tan that's billed as the "battle for the soul of New York."
This one really should have been the first one as it makes me much more exciting than Punisher shooting Spider-Man – especially considering it wasn't Franken-Castle. Now that would have been an interesting team up.
You see next to Post-Brubaker/Cooke Selina Kyle, Elektra is pretty much my favourite femme fatale in comics.
She's a whole bunch of horrible contradictions tossed together (a Greek ninja who leads/fights against ninjas who dissolve into gross gas when killed who's father was killed due to the mishandling of her blind lawyer boyfriend) but totally works because – well she's awesome!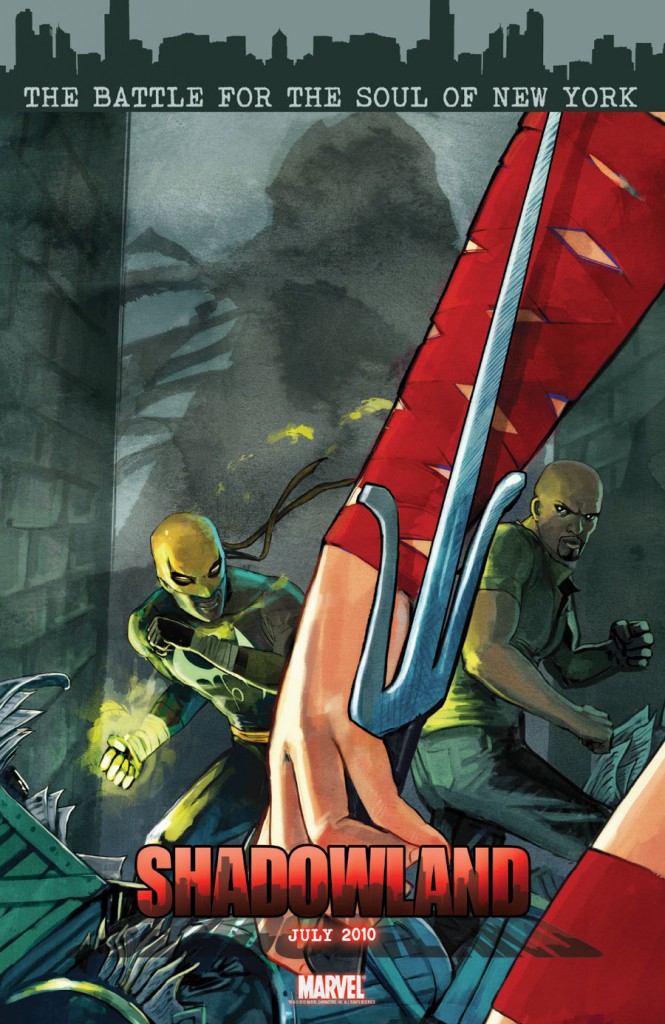 I'll be honest – as much as I'm suffering from event fatigue and i'm not really a HUGE fan of Billy Tan's artwork this series just seems to get more and more interesting.