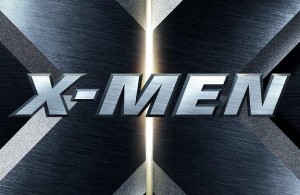 Alrighty, I'm sure you've all heard about Bryan Singer coming back to the X-Men franchise by directing the First Class movie. Variety has gotten some more details on the project. According to Variety:
"This is the formative years of Xavier and Magneto, and the formation of the school and where there relationship took a wrong turn," Singer said. "There is a romantic element, and some of the mutants from 'X-Men' will figure into the plot, though I don't want to say which ones. There will be a lot of new mutants and a great villain."

In the film, Xavier and Magneto will be twentysomething, and the film sounds similar in construct to the J.J. Abrams-directed "Star Trek."

"Whether it's 'Batman,' 'Lord of the Rings' or 'Star Trek,' if the characters are good, you want to see them on their journey even if you know their destiny," Singer said. "I put myself in the fan's position, and I think this story is something I would want to see, and so will they."
Young Xavier and Young Magneto? A lot of new mutants and a new villain? Not quite sure how to feel about this. When comic fans think of First Class; they probably think of the recent comic series which takes place inbetween some of the big plots of the 70's and 80's. And when they say a new villain, are they referring to a brand new for the movie character or an mutant from continuity who hasn't shown up yet? I sure hope they mean the latter because it would be pretty cool to see someone like Apocalypse make their movie debut.  The romantic element? I am assuming they mean there will be some sort of love triangle between Xavier, Magneto and some woman like Moira and not a bromantic thing going on between Charles and Eric. Then again, I would pay big money to see that happen.