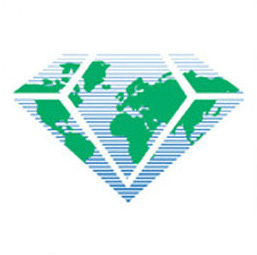 Comic sales in November were off by 1.1% compared to November 2011 but when we take into account November 2011 had 5 Wednesday figure show comic sales were actually up. Year to date 2012 the market is up 14.63% over the same period last year with both comics and graphic novels enjoying double digit growth. This is good news considering many saw the large spike in sales cause by last years DC New 52 releases as unsustainable. The publishers are continuing to deliver and comics fans are continuing to buy.
Marvel Comics won the month of November both in Dollar Share and Unit Share. Marvel did this on the strength of 7 new Marvel Now #1 issues that hit the stands last month. All-New X-Men #1 was the top selling book to comic shops in November while Captain America #1, Deadpool #1, Indestructible Hulk #1, Iron Man #1, and Thor: God of Thunder #1 also cracked the top 10 for Marvel. Batman at #2 and Justice League at #9 were the only DC comics in the top 10 last month.
Walking Dead Volume 17 was the hands down winner as the best selling trade paperback. Walking Dead Volune 1 also made the top 10 list. It looks like its going to be a Zombie Christmas!
Here's the list of the top 10 comics and the top 10 trades.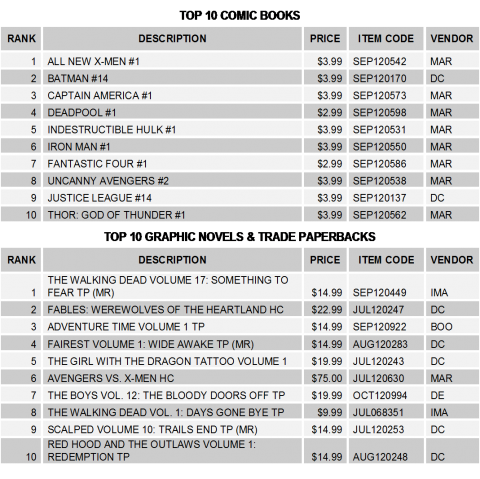 Marvel Comics led DC Entertainment 34.35% to 30.04% in dollars and 40.23% to 33.25% in units.
It is good to see the big two's dollar share split below two thirds of the pie. As long as the pie grows and the secondary publishers share of the pie grows the industry will be in good shape.