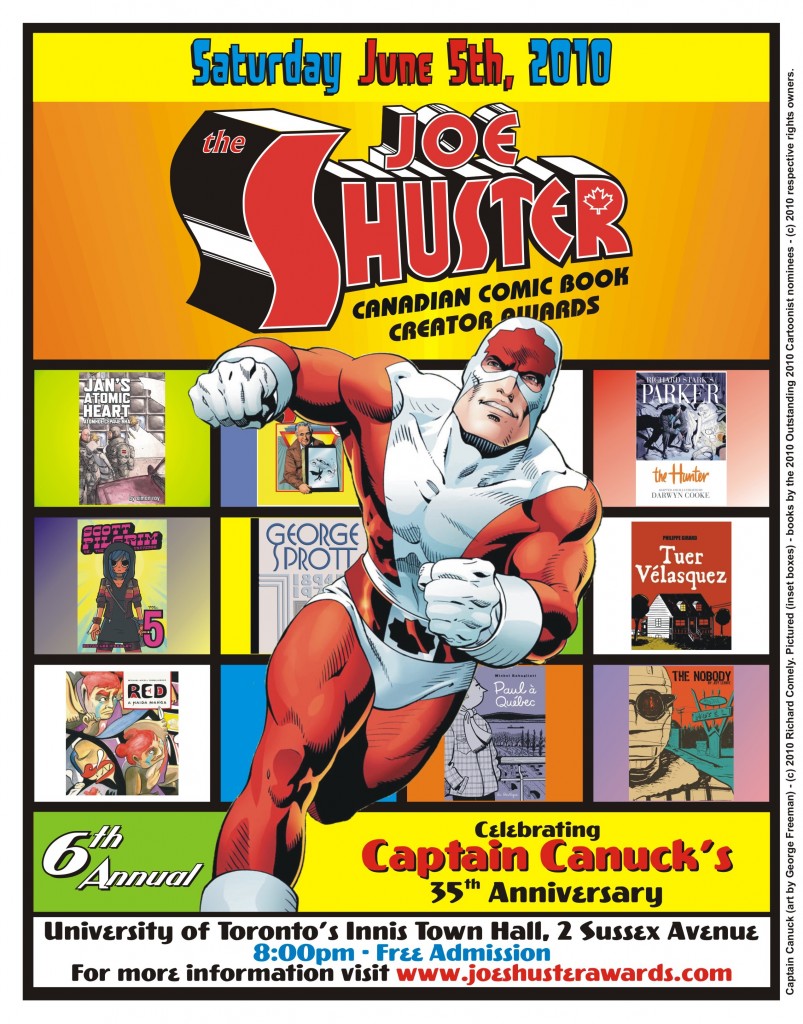 Last night on Saturday June 5th were the 6th annual Joe Shuster awards which honors some of Canada's greatest comic creators and recognizes their contributions to a fantastic industry.
This year's categories and winners were:
Harry Kramer Retailers: The Beguiling, Toronto, ON
Outstanding Comic Book Publisher: La Pasteque
Comics For Kids: Nightschool The Weirn Books by Svetlana Chmakova
Gene Day award for Self-Publishing Ethan Rilly for Pope Hats
Outstanding Cover: Darwyn Cooke for Richard Stark's Parker The Hunter
Outstanding Comic Book Colourist: Nathan Fairbairn
Outstanding Comic Book Artist: Stuart Immonen
Outstanding Comic Book Writer: Maryse Dubuc, Les Nombrils, Tome 04
Outstanding Web Comics Creator: Karl Kerschel for The Abominable Charles Christopher (a well deserved win, this series is awesome!)
Outstanding Comic Book Cartoonist: Michel Rabagliati
This year's show also saw the induction of a number of creators into the Shusters Hall of Hame. Canadian Comic greats such as Serge Gaboury, Dave Darrigo, Deni Loubert and the masterminds behind Captain Canuck who recently celebrated his 35th birthday; Claude St Aubin, George Freeman and Richard Comely.