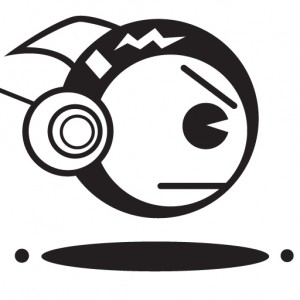 Oh man, it's an end of an era for manga fans. Tokyopop sent out a press release, which you can see below, on April 15th that said they would be closing down their U.S publishing branch. Tokyopop started off in 1997 as Minx where it published mainly shojo stuff like Sailor Moon and some esoteric stuff like Parasyte before it changed its name to Tokyopop and became one of the first companies to publish manga in the original unflipped format that later became the standard.
I have really fond memories of picking up manga like Great Teacher Onizuka, Initial D, Love Hina, Fruits Basket and Battle Royale which were vastly different from the safer mainstream shonen stuff put out by Viz and others. But with the loss of all of their Kodansha properties, which decided to put out their stuff themselves, Tokyopop was pretty much backed into a corner and that probably was a catalyst for their increased production of Korean manga (manwa) and Original English Language manga; manga done by people for the English market primarily.
While there were a few minor successes like Dramacon and the Warcraft series, they didn't exactly set the world on fire. While their U.S. division is shutdown, their global production unit in Germany as well as their film division is still alive with their first project; Priest based off of a Korean manwa, hitting theaters this summer.
It's sad to see a pillar of the manga industry fade away, especially at a time when manga has become so pervasive with libraries starting to being filled with the stuff and demonstrating some real staying power. Rumor on the web is that the bankruptcy of Borders dealt the final blow, as Tokyopop was owed a lot of money by them. You'll be missed Tokyopop.
Way back in 1997, we set out to bring a little-known form of Japanese entertainment to American shores. I originally named our little company "Mixx", meaning a mix of entertainment, mix of media, and mix of cultures.   My dream was to build a bridge between Japan and America, through the incredible stories I discovered as a student in Tokyo.

Starting with just four titles — Parasyte, Ice Blade, Magic Knight Rayearth, and, of course, Sailor Moon — we launched MixxZine, aspiring to introduce comics to girls. These four series laid down the cornerstone for what would eventually become TOKYOPOP and the Manga Revolution.

Over the years, I've explored many variations of manga culture – "OEL" manga, "Cine-Manga", children's books we called "Manga Chapters", the Gothic-Lolita Bible, Korean manwha (which we still called "manga" at the time), video game soundtracks, live-action films and documentaries, anime, and various merchandise. Some of it worked, some of it didn't – but the most enjoyable part of this journey has been the opportunity to work with some of the most talented and creative people I've ever met.

Many of you also allowed me the indulgence to not only produce works but also to take a swing at creating some of my own. I've learned that it's much easier to criticize others than it is to create from scratch – but in doing so, I've also in the process learned how to better communicate with creators.

Fourteen years later, I'm laying down my guns. Together, our community has fought the good fight, and, as a result, the Manga Revolution has been won –manga has become a ubiquitous part of global pop culture. I'm very proud of what we've accomplished – and the incredible group of passionate fans we've served along the way (my fellow revolutionaries!).

For many years Japan has been my second home, and I have devoted much of my career to bringing my love for Japan to the world – and hopefully in my own way, I can give back to the culture that has given me so much joy.

In closing, I simply want to thank all of you – our incredibly talented creators from all over the world, our patient and supportive business partners and customers, our amazingly dedicated TOKYOPOP team – full-timers, part-timers, freelancers and interns, and of course the greatest fans in the entire world. Together, we've succeeded in bringing manga to North America and beyond.

Arigatougozaimasu!!

Stu Levy

Founder, TOKYOPOP