Toronto's comic book store scene has been changing in the last couple years. Both Yesterday's Heroes and Dragon Lady Comics have closed and now there has been a big announcement regarding Silver Snail. There have been rumours of the Silver Snail moving locations for a while now, but no one knew when it was going to happen. Then on April 11th, the Torontoist officially announced the store would be picking up from its home on Queen street and moving to the Yonge and Dundas Square neighbourhood. They will be open for business on July 1, 2012. (Click here to read the Torontoist Article)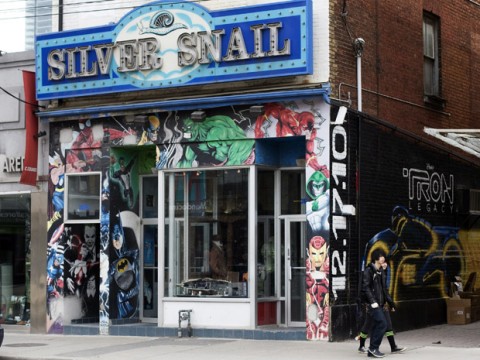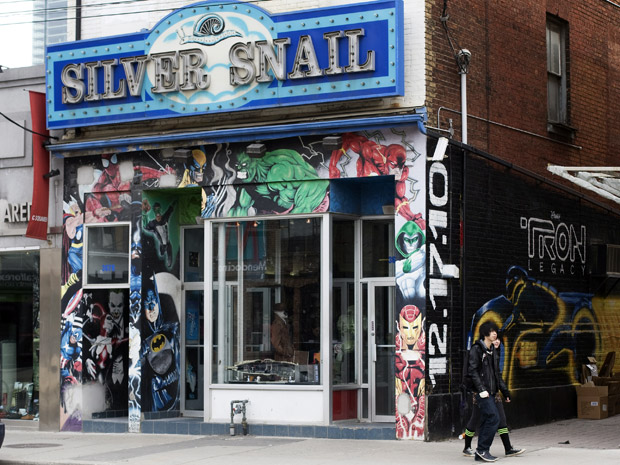 Their address will be 329 Yonge Street, which puts them in the neighbourhood of other stores such as Hairy Tarantulas, One Million Comix,  BMV, the World's Biggest Bookstore and 401 Games. It will be directly competing with stores that have lower priced items. Fortunately, this neighbourhood also has a lot of foot traffic and tourists.  Silver Snail has been on Queen Street for 36 years and has always been known for its location and store front. Hopefully they will be able to maintain their reputation when moving to another downtown hot spot. It looks like time will tell if this new home will be a good fit.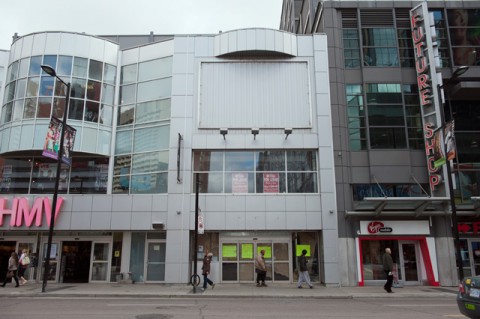 Because of the move, Silver Snail will be leaving Queen Street and the downtown core (West of Bay Street and South of Bloor) virtually free of comic stores. I am particularly sad about this because it's where I usually get my comics. Also, I know there will be some customers who, after spending all day trekking down Queen Street shopping with their significant others, really looked forward to their comic shopping at Silver Snail.
The move of the Snail makes me think about what the future of downtown Toronto will be like. The comic stores that are moving out of the area or closing down seem to be the ones that have been around since the 80's. The owners are getting older and making tough decisions about their stores. Some had to close simply because their wasn't anyone to take over and the owners wanted to retire, like Yesterday's Heroes.  Will these stores continue to get pushed out of downtown for one reason or another? Will this leave an opening for newer stores to move in, or just leave an empty void?