If you know anything about me at this point it's that I am absolutely head over heels in love with Frank Quitely's art. I think he's the most dynamic and exciting artists today.
So in saying that I've become completely enamoured with the idea of more Batman from him. I've heard rumours that he was supposed to come back and illustrate this next arc "Batman and Robin Must Die" – but time constraints left him unable. This made me sad because I'm almost positive that he'd give us a new look for the Joker that Morrison has really been going for.
I'm sure that Frazier Irving can do that… and do it tremendously well, but y'know… I would've liked to have seen sequential work from Quitely. Either way the DCU Blog has released the cover to Batman #13 and it's beautiful.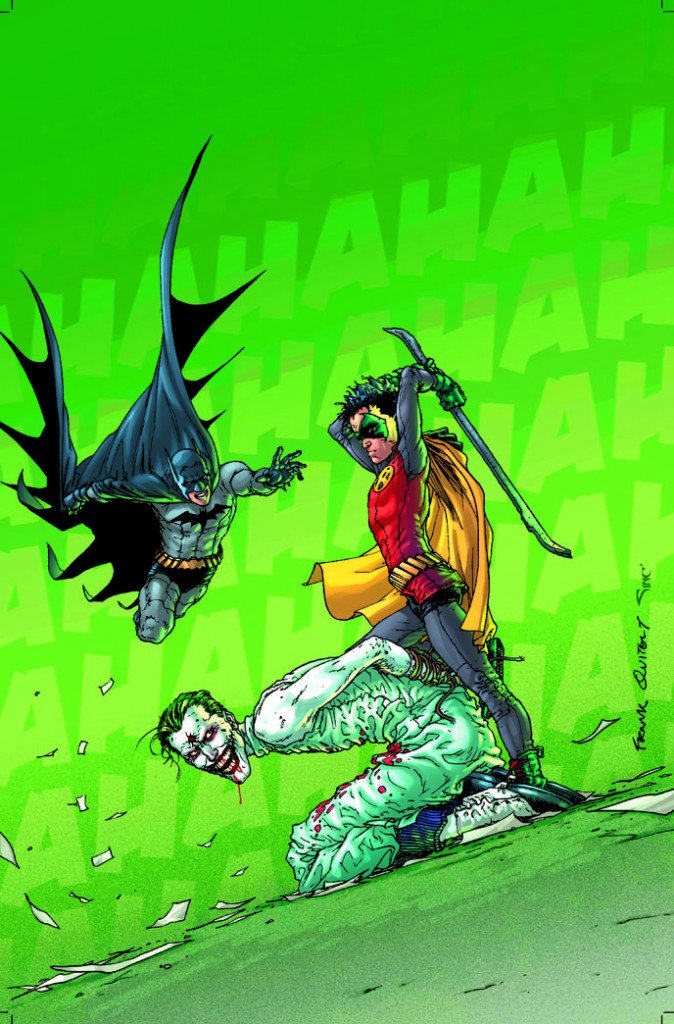 God – just look at that.
It's absolutely spellbinding.
Love the crowbar bit.