Batman #353, DC Comics, November 1982. Artist: José Luis García-López.
A great comic book cover matching each day of the year, 1 through 365. Please chime in with your favourite corresponding cover, from any era.
Day 353 was a better day, at least there were a couple here I'd hang my hat on. Joker covers always get my attention and José Luis García-López's cover to Batman #353 is no exception, I wonder how Batman gets out of that one??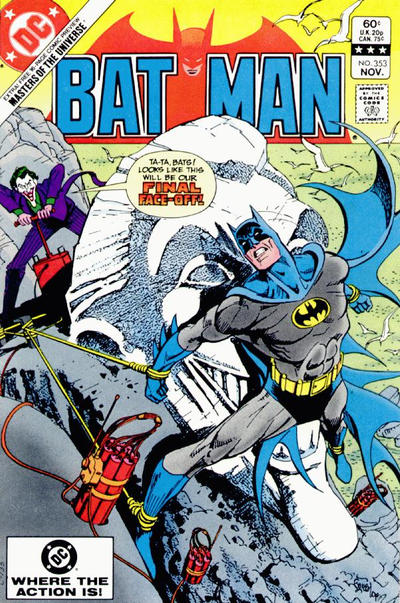 M.C. Wyman brings his game to the cover of Avengers #353, dramatic, I like it.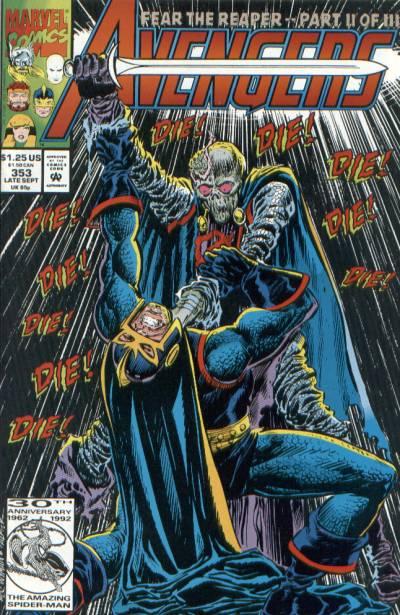 Jeff Purves lays down one of the better 'transformation' covers on Hulk #353, great effort here.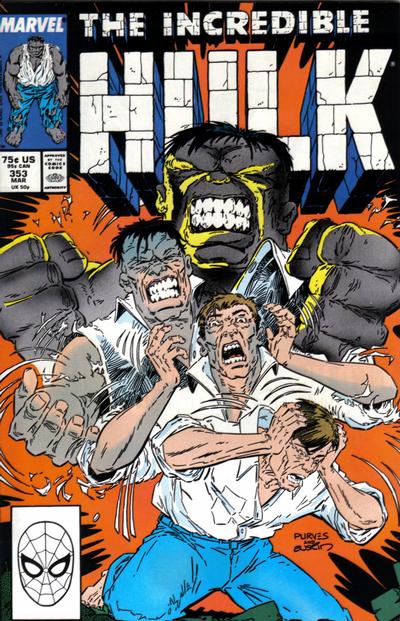 The two main things that stick out about Cary Nord's cover to Daredevil #353, the muted soft colour tones and the dead-on contortion of Daredevil's body, nice cover.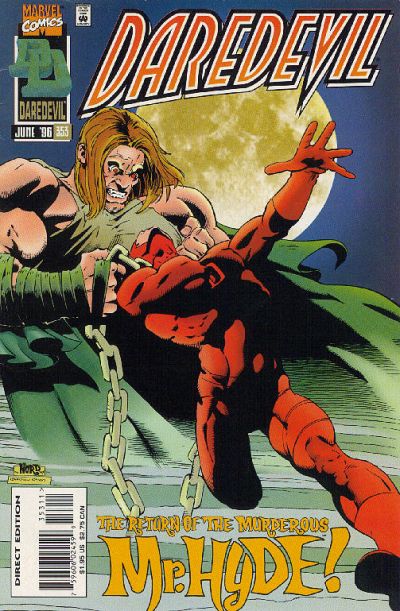 I'm still not sure why I keep staring at Pat Broderick's cover to Legion #353?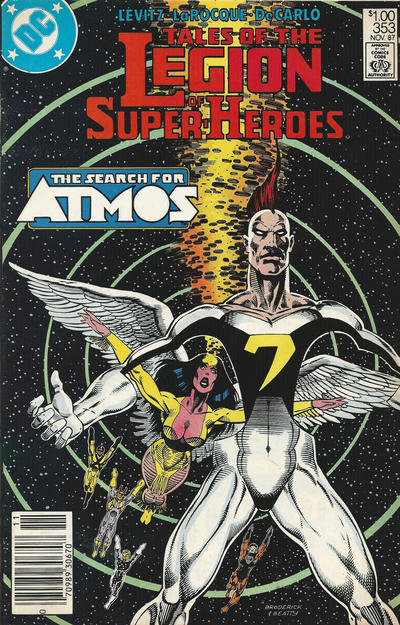 I was trying to remember wgy I got out of comics in the 90s then this cover reminded me.