Daredevil #343, Marvel Comics, August 1995, Artist: August 1995.
A show of hands please, who's still in this trek to 365?
Day 343 is the day of the hand, we've had fun with hands all year long and today I thought I'd do a little hand homage.
The day belongs to Mike Dringenberg on his Daredevil #343 cover, love the noir feel, love the job on the hand.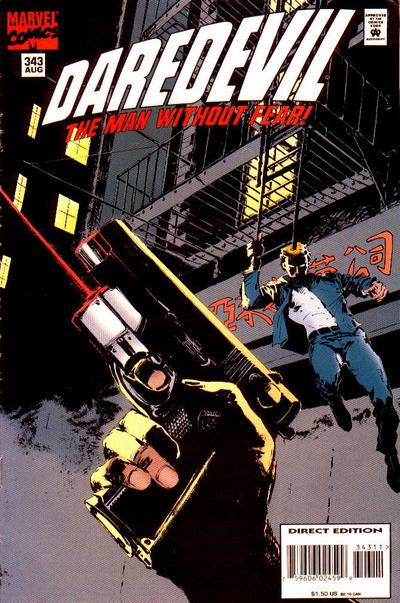 Bad luck brought about by an evil hand, lucky for me I carry a rabbit's foot in my pocket. Curt Swan doesn't do too bad a job on the cover of Adventure Comics #343, remove all that text and you have a winning hand.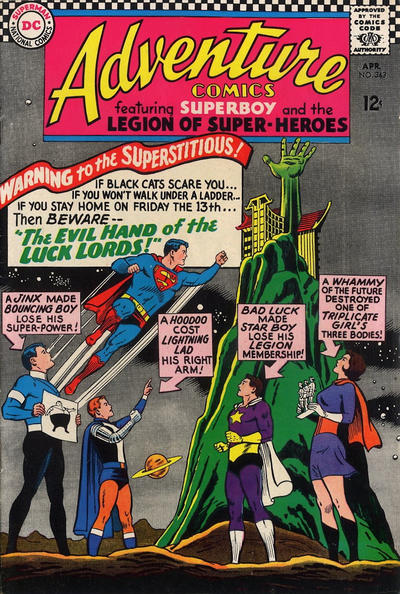 Walt Simonson puts the death grip on the cover of Thor #343, not a great cover but today the glove fits so we have to wear it.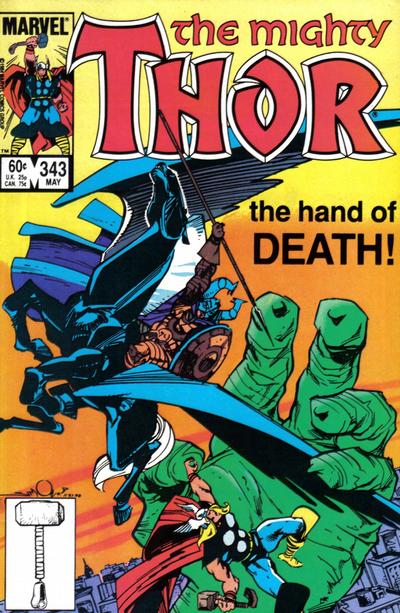 What happens if the glove fits? Just ask Superman. Curt Swan again, this time he gives us a lame cover with Superman drawn all wrong.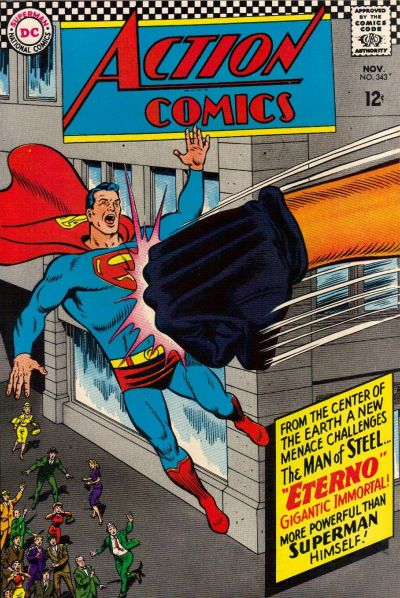 A great comic book cover matching each day of the year, 1 through 365. Please chime in with your favourite corresponding cover, from any era.