Batman #345, DC Comics, March 1982. Artist: Gene Colan.
A great comic book cover matching each day of the year, 1 through 365. Please chime in with your favourite corresponding cover, from any era.
Only 20 more sleeps 'til the end, man the days are flying by.
That is one tough angle Gene Colan goes for with his Robin pose on the cover of Batman #345 and he nails it, superior artistry from Mr. Colan. I've always liked this cover and so have the people collectors constantly pulling the book put of my bins.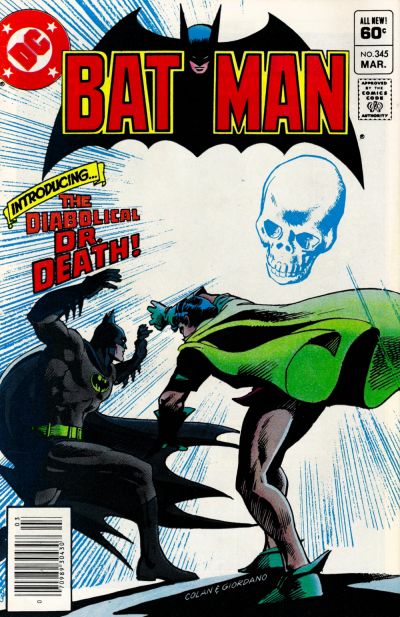 I don't like seeing my Batman cower in fear in front of any foe, it's too un-Batman like! Carmine Infantino does give us a simple yet striking scene with all the bright colours concentrated in the middle and the darkness and shadows around them.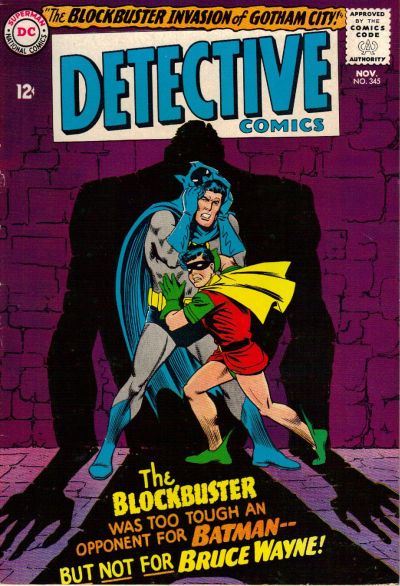 Erik Larsen's cover to Amazing Spider-Man #345 and Todd McFarlane's cover to Hulk #345 are basically the same cover to me, both are overkill, way too much of our heroes and way too close to my face. Whatever these two guys were after they didn't get it.