Captain America #347, Marvel Comics, November 1988. Artist: Ron Frenz.
A great comic book cover matching each day of the year, 1 through 365. Please chime in with your favourite corresponding cover, from any era.
I'm seeing a Steranko/Kirby mashup on Ron Frenz's cover to Captain America #346 and I'm liking it a lot!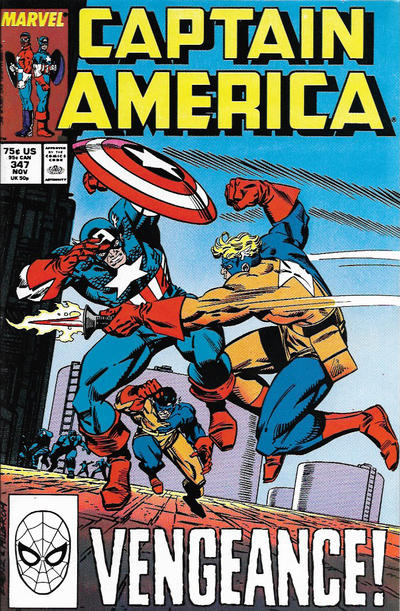 If you like ducks on bikes as much as I do then you'll love the cover to Donald Duck #347.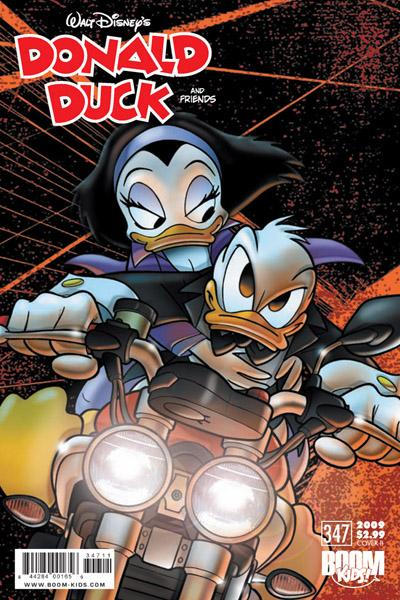 Massive in your face impact on Larsen's cover to Amazing Spider-Man #347, I think it's the best of his recent run.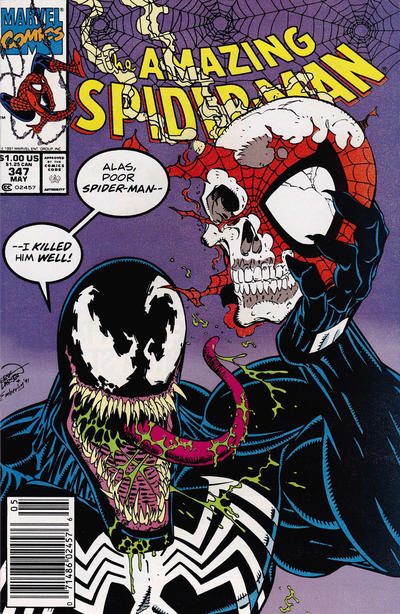 Its become a bit of a tradition to bid adieu to some titles that have provided us with great content over the year. Take a bow Betty and Veronica, issue #347 is your last:(