Daredevil #358, Marvel Comics, November 1996. Artist: Steve Epting.
A great comic book cover matching each day of the year, 1 through 365. Please chime in with your favourite corresponding cover, from any era.
Quality is so refreshing when you've near starved of it for a while, have a look at the quality of Steve Epting's cover to Daredevil #358, nice composition and execution.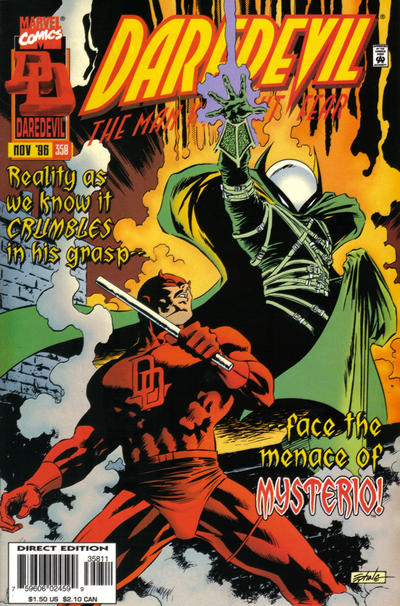 Nice to see our old friend Neal Adams make his return, we've missed you Neal. I love the simplicity of Neal's cover to Action Comics #358.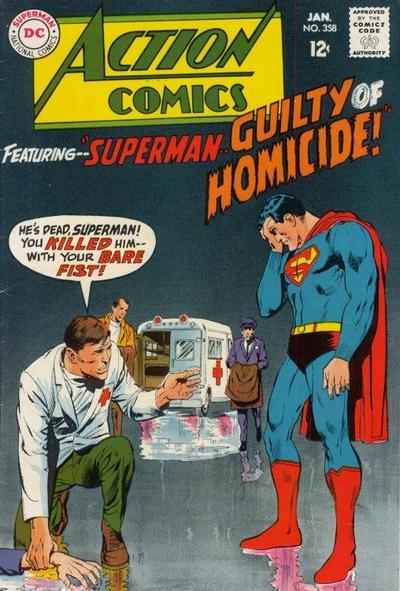 Steve Epting back again today with his cover to Avengers #358, in the tradition of the great Marvel battle cover, I know I'm wrong but I can't help but think of the Leslie Nielson scene in Airplane where he asks the kid if he liked gladiator movies…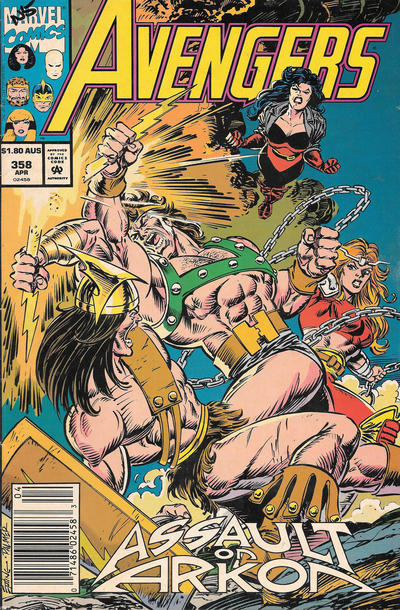 Good lord! What the heck were Ross Andru and the gang thinking when they came up with the cover to Superman #358, tough living this one down.