This week I thought I'd double the fun by highlighting a comic book with two great splash pages by two great artists.
Silver Surfer #4, Page 3 – John Buscema. I'm gonna come out and say that this is one of the finest issues ever drawn by a comic book artist – ever. What John Buscema does on the interior 39 pages is beyond good.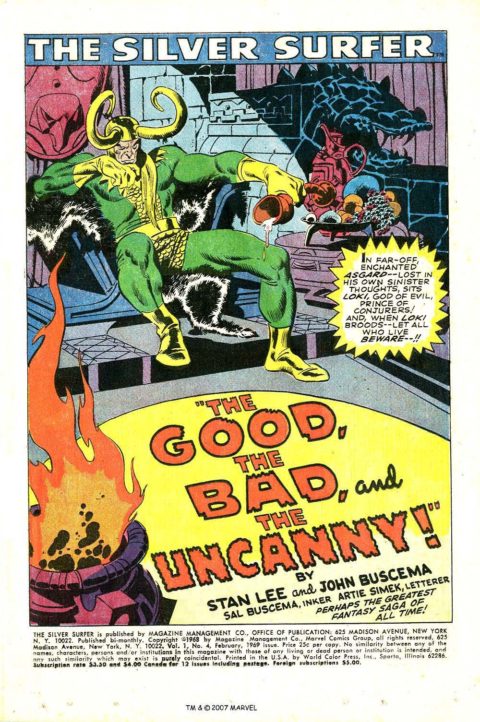 Silver Surfer #4 – Page 52, Howard Purcell actually gives us at least three juicy splash pages in his 10 page Watcher story.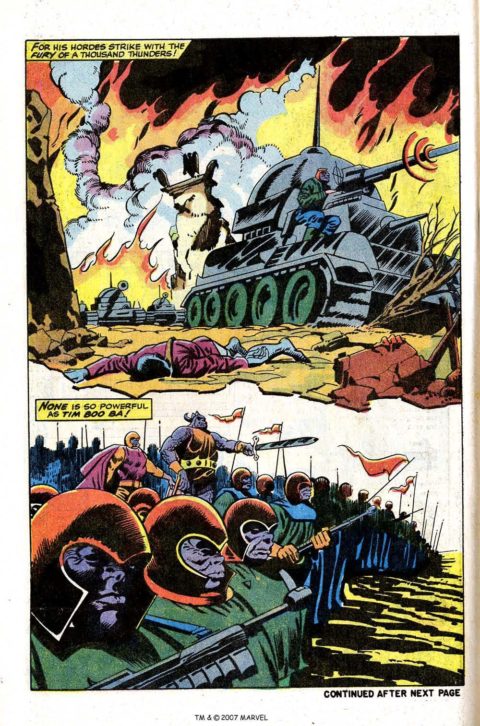 National Comics #13 had some great splash pages in it; it was hard picking my top two.
My favorites included this Mort Leav piece on page 12 for Sally O'Neil.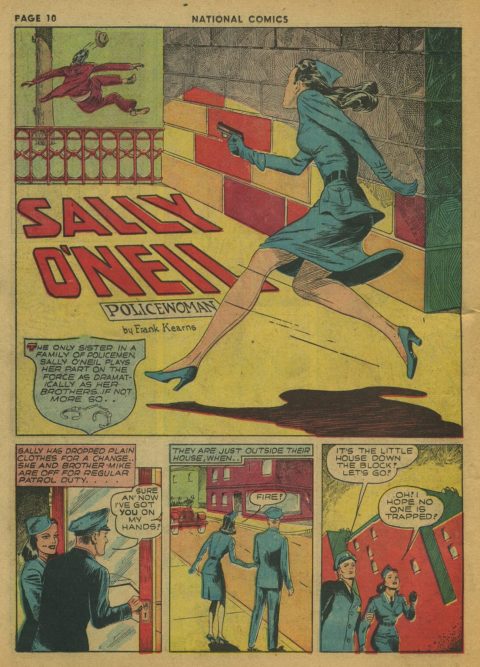 The best Splash Page in National Comics #13 has to be Jack Cole's ridiculously good piece for Quicksilver on page 32.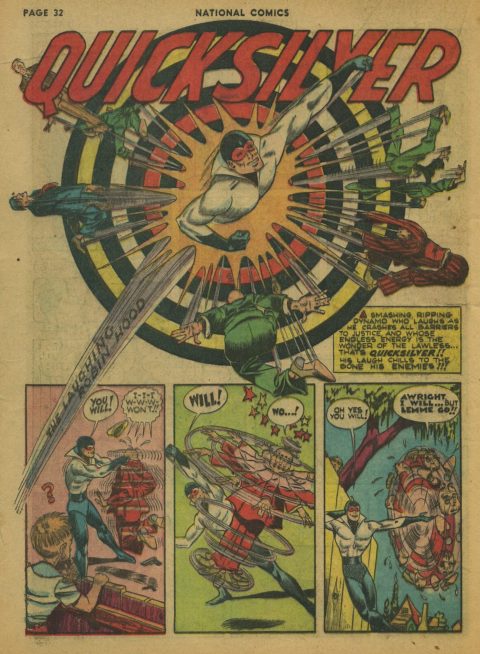 Here's two great splash pagers from EC's Haunt of Fear #9.
First we have Joe Orlando's unsettling Splash to Forbidden Fruit – Page 12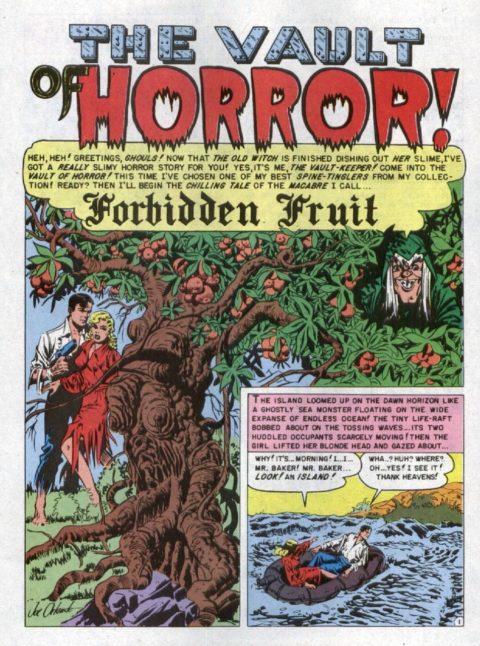 And then there's Graham Ingels' nice moody work on The Witch's Cauldron on page 4.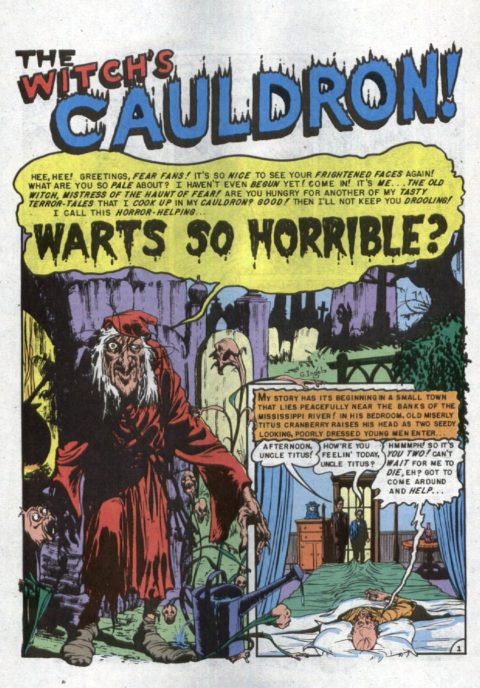 Tales of Suspense #26 gives us two great splash pages from the two giants of Silver Age Marvel.
First we have Jack Kirby creating the chaos that only Jack Kirby can.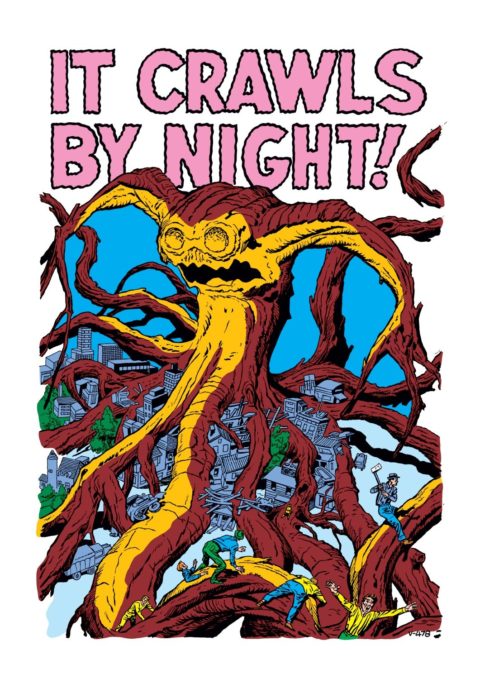 Then you have Steve Ditko messing with our minds like only Steve Ditko can.