I did a Time To Collect post on magazines early this week so I thought I'd lead with some art from a mag.
Rudy Nebres does stellar work on the splash page for Deadly Hands of Kung Fu #16, page 7.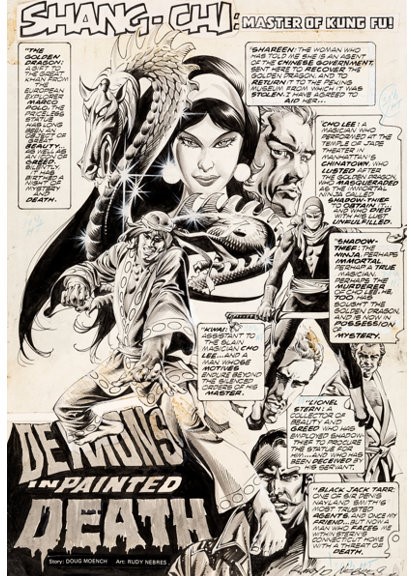 Talk about movement! Jack Davis gives us a hectic scene from Two-Fisted Tales #36.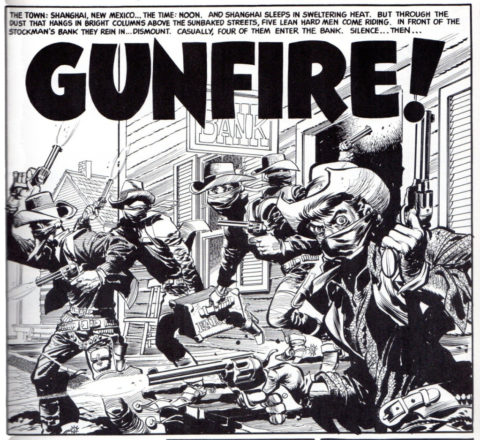 One of my Faves Vince Colletta shares with us Paulette's dilemma: the guy with the helmet would be my pick, him and his dreamy eyes.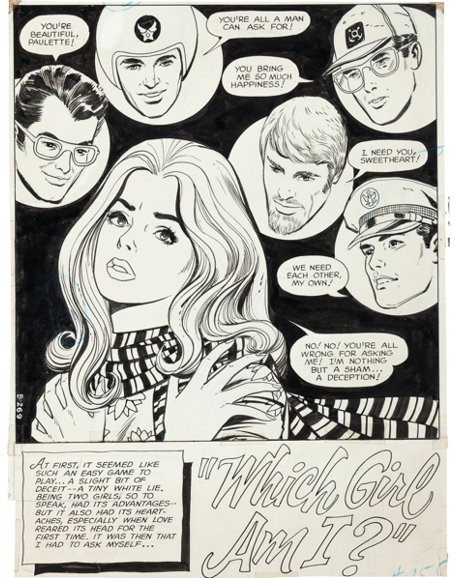 I had a nice John Buscema Red Wolf splash from the Avengers lined up but then I saw this Syd Shores splash to Marvel Spotlight #1 and I really like it.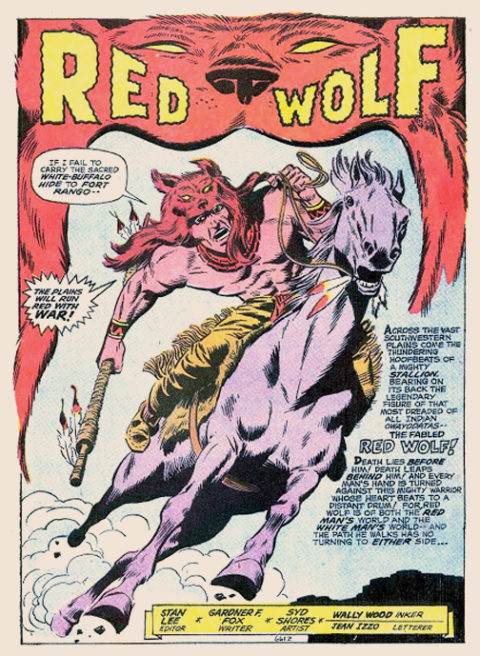 Jim Starlin delivers what I think is one of the best Thanos splash pages ever, from Captain Marvel #28.