It's been almost three months since my I highlighted the splash pages from early Marvel keys. Today I'll add the next three keys chronologically. Showing only three will allow us to add some variety into the post and it will give me a head start a few months down the road when I feature the next three keys.
From March 1963, Tales of Suspense #39 features a strong dramatic splash page from Don Heck, frankly I think this is the best of the three Marvel splash pages featured today. Sorry I could not find an image not remastered.
Also from March 1963, Amazing Spider-Man #1 gives this wanting Steve Ditko splash page, I like Ditko as a Spidey artist but I don't really like the awkwardly drawn Spider-Man here.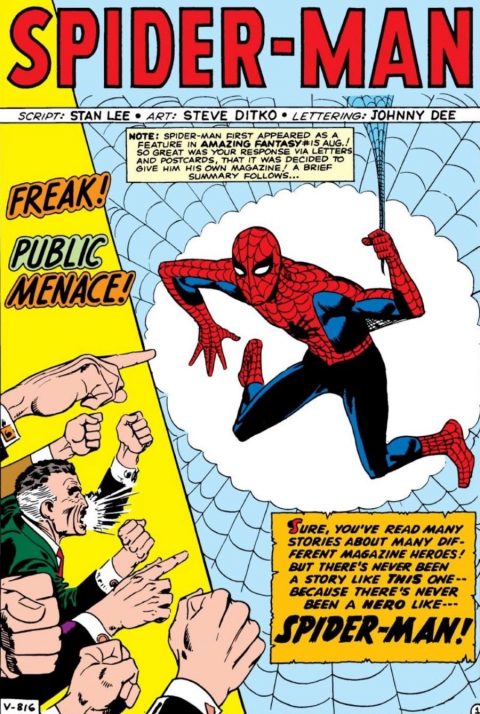 In July 1963 Marvel added Doctor Strange to their line up in Strange Tales #110, the Doc was not on the cover so we are first introduced to him in this Steve Ditko Splash page. Again, not a stellar page of art but it is a very important one. Are splash pages worth more if they represent the first appearance of a character?
For my money those were three so so art pages above, their historic significance though is huge. Lets take some tonic and enjoy some stellar art.
Al Williamson is at the top of his game with this splash page from E.C.'s Weird Science #16 from December 1952.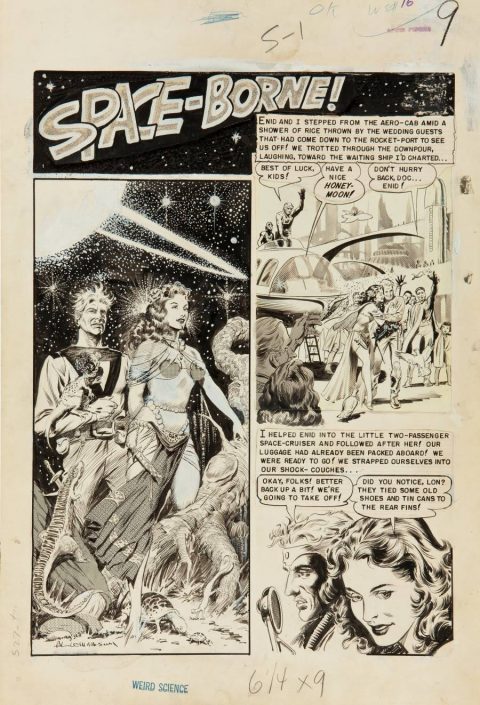 Lets keep going, how about a nice Frank Frazetta splash from Heroic Comics #69 from November 1951. Is it me or do the Frazetta faces along the back look a little like Jack Davis drew them. Henry Kiefer gives us his version of the scene on the cover to this comic.