I'm really enjoying this dive into splash pages but again I want to say that I'm not keeping records of what I've posted to date so I may double dip, please let me know when I do and I'll throw an extra splash in the next week.
This is an absolute monster, Jack Cole's splash from True Crime Comics #1, from May 1948.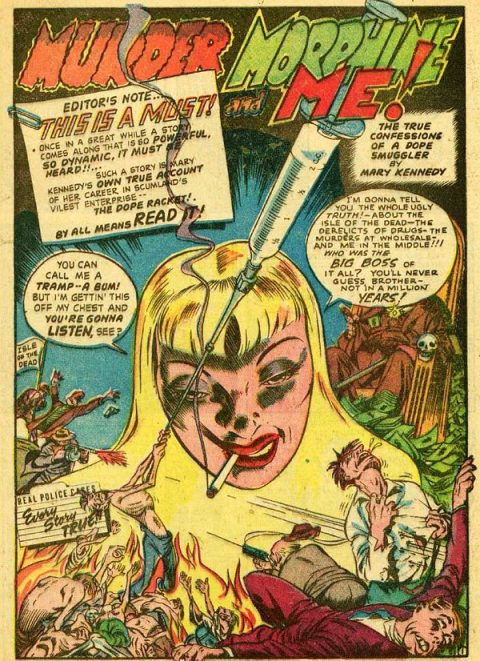 Paul Gulacy gives us a great splash page in Master of Kung Fu #19, from 1974.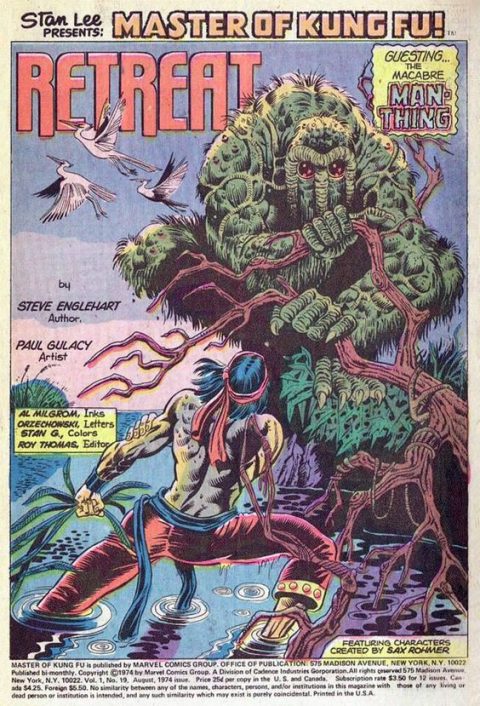 I actually own a copy of Eerie #12, Dracula's first comic book appearance. I've never heard of Gene Fawcette but he's the man that gave us this splash page, the art is OK and I will say I like the splash better than the cover.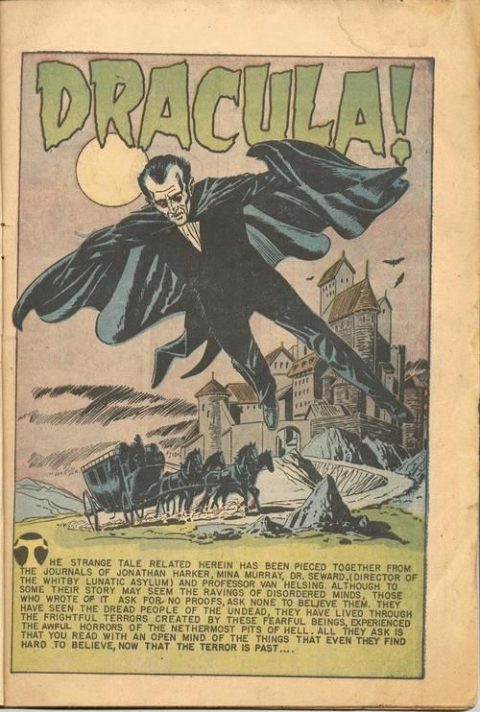 We can never have enough Jim Steranko, check out that cool set of golf clubs behind Fury's chair. From Strange Tales #168, from 1968.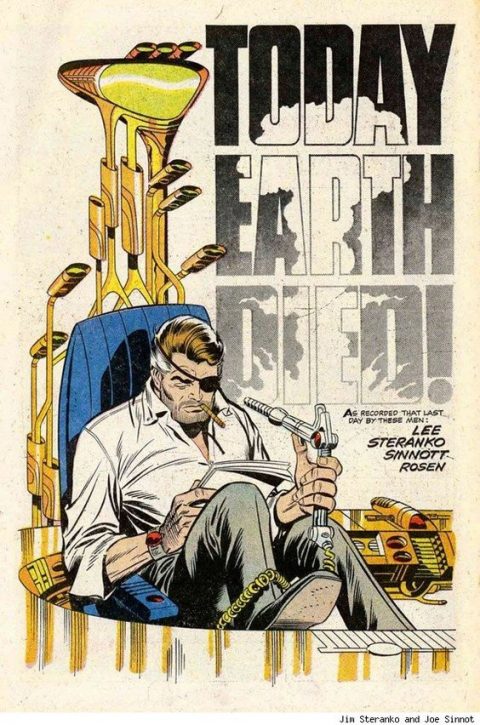 I get cold sweats when I see a guy bring a long box full of Warriors of Plasm #1s into the shop, I can't remember ever selling one of these though I do remember taking some to the dump. I tell you I do like David Lapham's splash page, maybe I should have opened one.