A lot has happened since I started this 26 weeks ago, lets all stay positive and lets all help others in any way we can.
I'm continuing my sharing of great splash pages I find while preparing listings for sale on eBay with the first two entries.
Artist Mort Lawrence is an artist making his first appearance in Making a Splash and boy does he ever make a splash. The "More Than Human" splash is from Uncanny Tales #19, April 1954.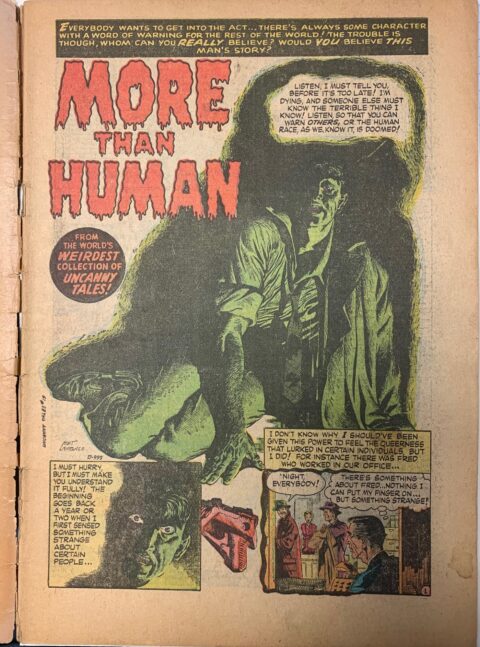 Alex Kotzky also makes his first appearance in Making a Splash, he gives us a very nasty and maybe too topical splash to Doll Man #16, Spring 1948.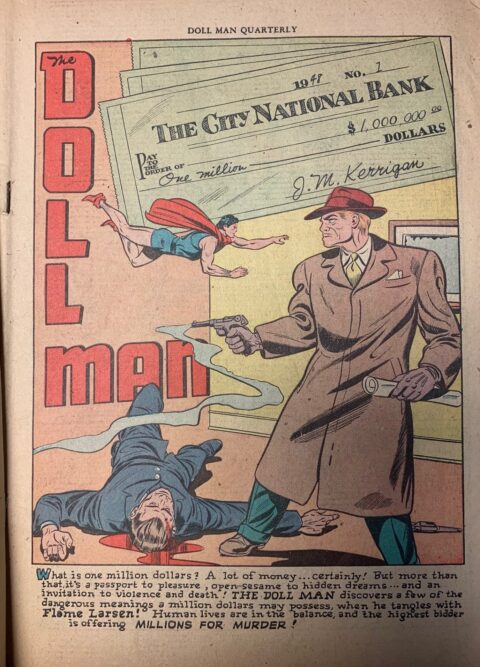 I'm liking what Marshall Rogers did with this splash page from Doctor Strange #49, 1981. Rogers does a great job channeling some of Steve Ditko trippy vibes into his piece.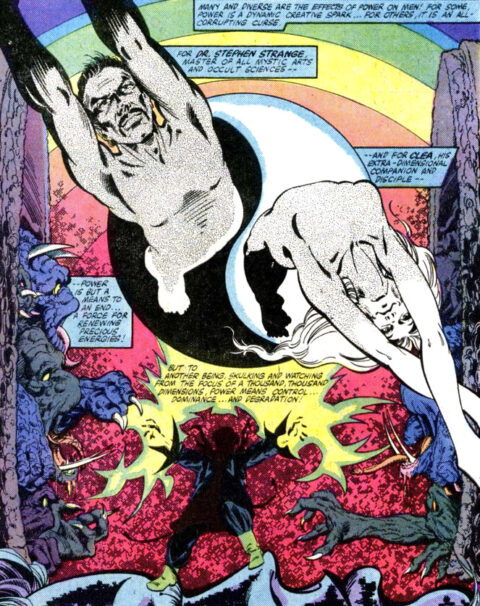 I get the feeling I might have thrown this one up already but I also get the feeling I didn't and since I need it to set up the next pic I'll go with I didn't. Todd McFarlane gives us a great splash page in Spawn #10, this issue was written my Dave Sim and has Cerebus on the cover though I'll be the first to say that this splash blows away the cover.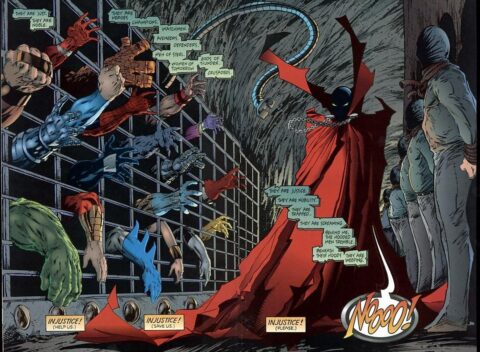 Speaking of Dave Sim, he's a local boy not even an hour down the road from me. Dave hasn't signed at the shop yet but I'm hopeful he will soon. Mr. Sim is famous for his Cerebus run and below is a nice splash page from Cerebus #210, Gerhard is credited with backgrounds. I'm not sure why but I really like this page.