The year is winding down so Pick Five will be focusing on top items for the remainder of the year to aid in reading and Christmas shopping.  This week: top graphic novels.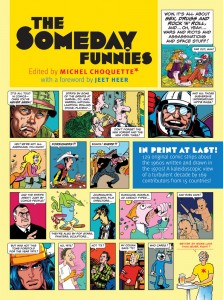 Yes, I'm leading with a book that is more anthology than graphic novel, but it's a cohesive theme and deserves the spotlight.
[quote]The Someday Funnies is the long-awaited collection of comic strips created in the early 1970s by world-famous artists and writers such as C. C. Beck, René Goscinny, Harvey Kurtzman, Jack Kirby, Moebius, Art Spiegelman, and Gahan Wilson. What started out as a special insert for Rolling Stone took on a life—and mythology—of its own as writer/editor Michel Choquette traveled the world, commissioning this visual chronicle of the 1960s, only to find himself without a publishing partner or the financial support to continue. Forty years later, readers finally get to experience this legendary anthology as Choquette celebrates the birth, death, and resurrection of The Someday Funnies—129 previously unpublished strips by 169 writers and artists.[/quote]
4. The Great Northern Brotherhood of Canadian Cartoonists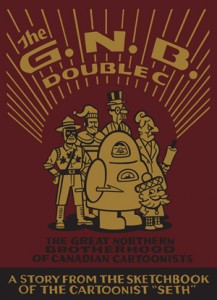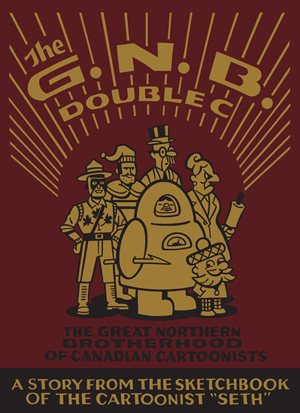 A release from Seth garners attention, and for those that enjoy his unique take on life this is pure joy.
[quote]Seth opens up his sketchbook to an unseen world of Canadian comics, sometimes fictional and sometimes not, sometimes humourous and sometimes bittersweet, but always fascinating in its creative exploration of Canadian comics history. Whereas WIMBLEDON GREEN celebrated the comics collectors, THE GREAT NORTHERN BROTHERHOOD OF CANADIAN CARTOONISTS celebrates the cartoonists the comics collectors love.[/quote]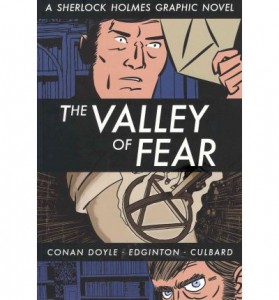 The fourth in a series of graphic adaptations of Conan Doyle's master detective, bringing these adventures to life.  Best graphic novels the North American audience doesn't know about.
[quote]Sherlock Holmes is intrigued and disturbed when he receives some shocking news: a Mr. Douglas of Birlstone House has been found dead. The question of whether it was suicide or murder is answered when Holmes finds the calling card of his nemesis – Professor James Moriarty.[/quote]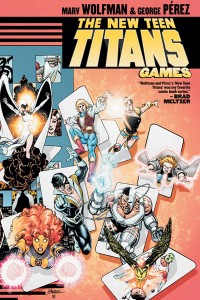 What's this, a graphic novel waiting in the wings for twenty years?  Who doesn't love Wolfman and Perez on Teen Titans.
[quote]This original graphic novel features a mysterious villain playing a deadly game with New York City as the gameboard – and the Teen Titans as the pieces! Twenty years in the making, THE NEW TEEN TITANS: GAMES is a can't-miss for fans new and old.[/quote]
1. Habibi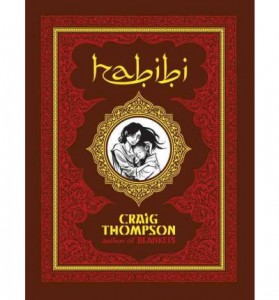 It's all the rage and with good reason.
[quote]Sprawling across an epic landscape of deserts, harems, and modern industrial clutter, "Habibi" tells the tale of Dodola and Zam, refugee child slaves bound to each other by chance, by circumstance, and by the love that grows between them. We follow them as their lives unfold together and apart; as they struggle to make a place for themselves in a world (not unlike our own) fueled by fear, lust, and greed; and as they discover the extraordinary depth–and frailty–of their connection. At once contemporary and timeless, "Habibi "gives us a love story of astounding resonance: a parable about our relationship to the natural world, the cultural divide between the first and third worlds, the common heritage of Christianity and Islam, and, most potently, the magic of storytelling.[/quote]