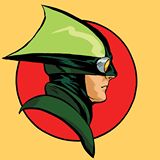 Canada has a new super hero, and he is pitiful… well technically he is the "Pitiful Human Lizard".
Pitiful Human Lizard was created by Toronto area comic creator Jason Loo.  Jason launched a successful Kickstarter campaign to help fund the production of the first issue of his comic.  Not only did Jason reach his $4500 goal, he surpassed it and was able to meet his first "stretch goal" of $6000.  There were different pledge ranges that offered exclusive premiums and bonuses.  Some of those premiums included variant covers (featuring iconic Toronto landmarks) and exclusive prints created for the project featuring some of Canada's best artists.
So who is this Pitiful Human Lizard?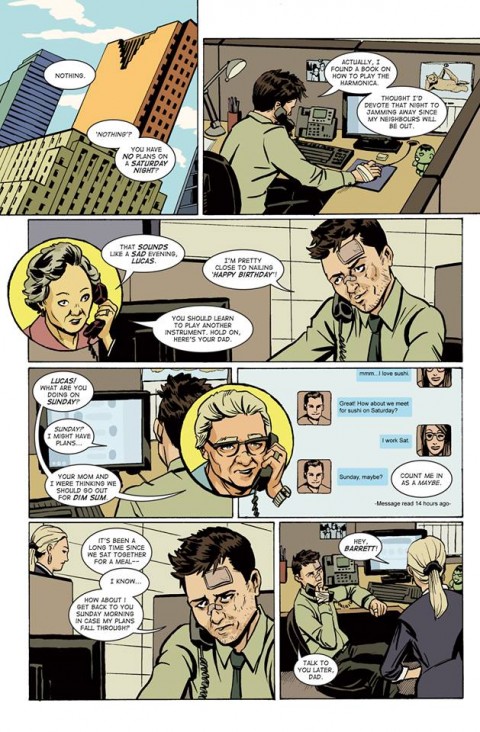 He is Lucas Barrett.  Lucas is a 9 to 5 cubicle drone in an office in Toronto.  His love life isn't very successful.  Money is tight and his credit cards are maxed out.  In his free time he is training in Brazillian Ju-Jitsu, but he isn't very good at it.  He sounds like a very normal guy.  Just plain… boring.
What makes Lucas special is he's a costumed hero who patrols the streets of Toronto at night, armed with special gloves and shoes that are able to stick to any surface.  After joining an experimental drug trial, Lucas experiences a side effect of the medication.  Regenerative powers.  We quickly learn that Lucas can heal quickly (and even re-attach severed limbs).  Lucas is the Human Lizard.  Toronto's newest super hero.
In the first issue we learn that the Human Lizard isn't Toronto's first super hero.  He's not even the first Human Lizard.  Years earlier Toronto was kept safe by the original Lizard-Man.  Today, the Human Lizard is joined by the other heroes Mother Wonder and Majestic Rat.
We quickly learn that the city of Toronto is plagued by crime, violence and subterranean monsters who constantly attack the city and these heroes fight to keep it safe.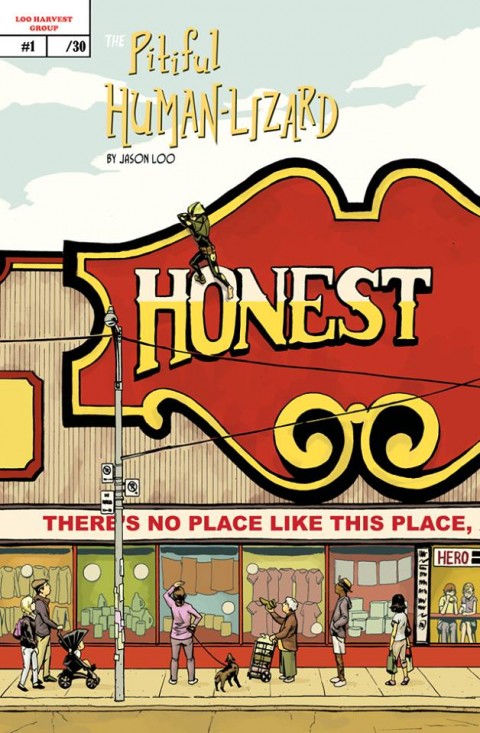 The first "double sized debut issue" features great artwork with a very engaging and entertaining story,  jam-packed with lots of action and humour.  I have been a fan of Jason's artwork for years, so I was excited to add this comic to my collection of his previous work (Awol'd and Canadian G.I. Joe Convention Comic).  PHL #1 is a real treat to read too with the story taking place in areas of Toronto that are instantly recognizable.  It is fun to see Lucas in locations where we can easily visit at any time.  We can relate to the character because his "super hero playground" is in our back yard.
With this being the first issue, there are a few characters that need more development.  But that will come with further installments to the story.  I am interested to find out more about the original Lizard-Man, and Lucas' relationship with his parents.  So hopefully there will be an announcement about issue #2 very soon… or I'm going to have to start emailing Jason for updates on the story.
Check out the Pitiful Human Lizard Facebook page for more details on the comic, and find out which local comic book shops have copies available for retail (in case you missed out on the initial Kickstarter).  Pitiful Human Lizard will have it's official launch party, May 30th/2014 at the Silver Snail in Toronto.  Copies of the first issue as well as its variant covers will be available. Plus, for one night only, the exclusive prints from Kickstarter will be sold. All the artists who contributed to the Kickstarter campaign will also be present.
Photos from Pitiful Human Lizard Facebook page.