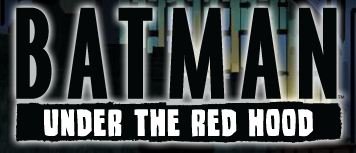 Here's the next DC direct to DVD movie "Batman Under the Red Hood." Based on the comic arc written by Judd Winnick and drawn by a host of artists – including Doug Mahnke.
"It's simply the darkest Batman movie we've made yet, and that's including Mask of the Phantasm and Return of the Joker," offers producer Bruce Timm, who has been involved in Batman's 2D world since the 1990s' Batman: The Animated Series. "This is a really gritty, pretty darkly emotional story, and if it all comes together as I'm expecting it will, it's going to be something really special."
Voice work is by a host of greats including Bruce Greenwood, Jensen Ackles, Neil Patrick Harris, Jason Issaacs and Bender as Joker.
You can check it out on DVD and BLU-Ray on 27 July 2010.