Comic Link Fall Featured Auction
The comic book portion of ComicLink's Fall Featured Auction ended Wednesday December 2nd and there were definitely some interesting results.
The CGC 6.5 Wonder Woman #1 emerged as the strongest comic in the lot finishing at $34,000. A Hulk #4 at CGC 9.6 tied for 2nd with a CBCS graded 9.0 Tales of Suspense #39. It's perhaps important to note that the CBCS 9.0 copy of Tales of Suspense #39 sold for more than the last recorded CGC sale ($24,944 – though that sale was over 2 years ago).
Here are some top 50 tidbits:
19 Golden Age books – matching Clink's last featured auction top 50
14 Marvel Keys
1 Modern Age – a CGC 9.9 New Mutants #98
1 Incomplete comic – that being a coverless and centrefold less Detective #27 that still earned $21,805
Spider-Man and Batman led the way, each with 8 books in the top 50
OK now to some results.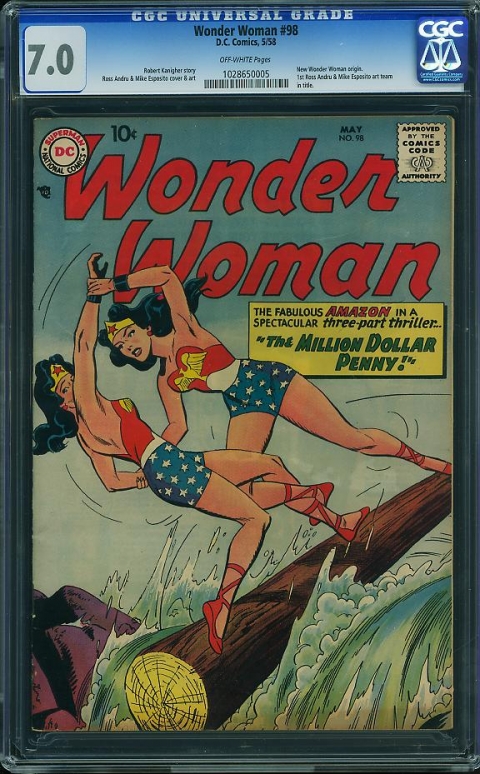 Wonder Woman #98, DC Comics, May 1958 Graded by CGC at 7.0 with Off-White pages sold for $5,100.00.
Holy cow, this is a super strong result. I knew this book was already hot when I picked it as a recent Undervalued Spotlight but this result exceeded my expectations.
There are few titles hotter and Wonder Woman issues from this era are so tough. This is a key issue and there are not that many that grade above it. $5,000 might seem like a bargain a few years from now.
BTW this very copy sold in 2012 for $233. Nice return.
Advantage Buyer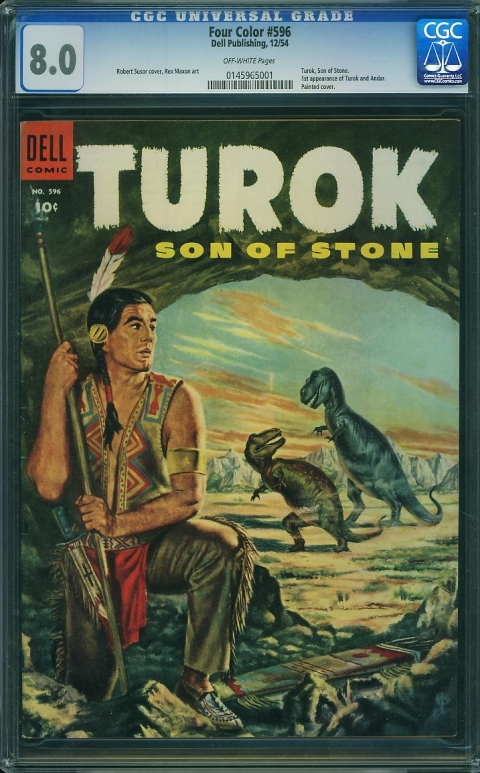 Four Color #596, Dell Publishing, December 1954 Graded by CGC at 8.0 with Off White to White pages sold for $951.00.
I ticked I missed this one, had it marked down early but forgot about it when it mattered.
This still such an undervalued book, picking up a CGC 8.0 for less than a grand seems like a steal and it is.
Advantage Buyer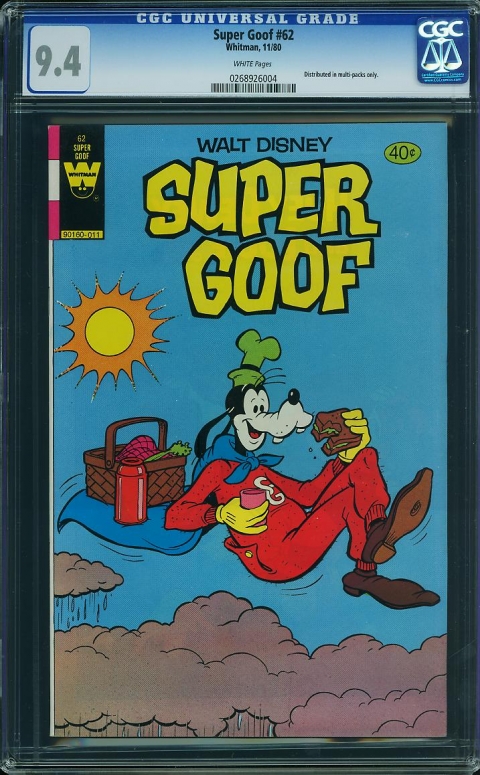 Super Goof #62, Whitman, November 1980 Graded by CGC at 9.4 with White pages sold for $1,008.00.                                               
There are some things I still don't get, like how does a book from the 1980 that nobody is remotely interested in get over a $1,000 at only a CGC 9.4?
Maybe it's the fact that it was in those now scarce Whitman multi-packs?
Don't you have to take them out of the multipacks to grade them?
I think the solution is to slab the whole multi-pack!
Advantage Seller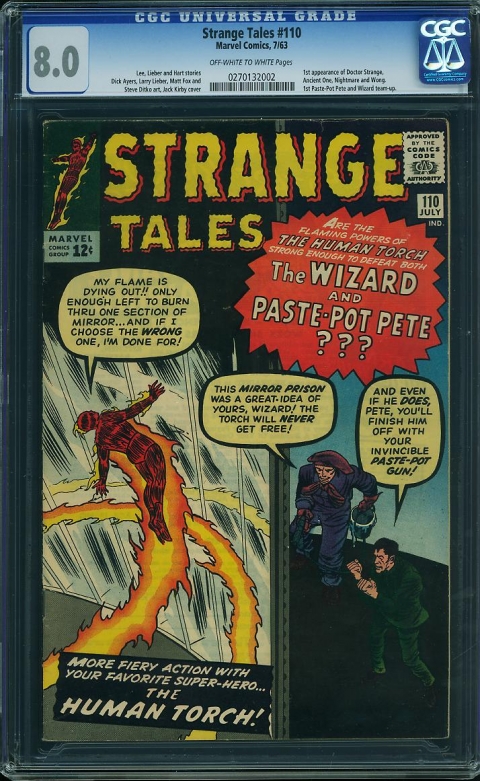 Strange Tales #110, Marvel Comics, July 1963 Graded by CGC at 8.0 with Off White to White pages sold for $7,255.00.
I was watching this auction with some interest because I'm still high on Doctor Strange turning into a top tier property for Marvel. As far as I'm concerned all the ingredients are there.
The book seems to have plateaued but that is not necessarily a bad think for someone with a little patience.
Advantage Buyer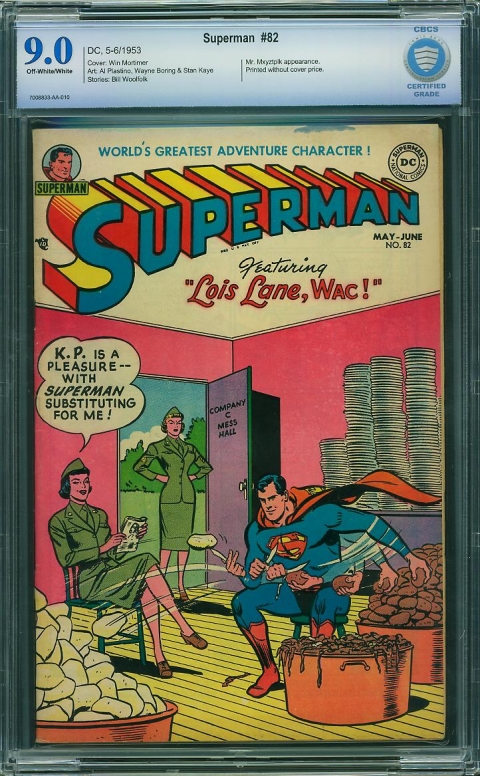 Superman #82, DC Comics, June 1953 Graded by CGC at 9.0 with Off White to White pages sold for $1,925.00.
I think I'm trying too hard to figure a result like this out.
Not many people are filling out their runs anymore. Even less are filling out Superman runs. So it must be the fact that this is the highest graded copy.
That's not a good reason to buy a book, especially one that doesn't have that many graded to begin with. A lucky CGC 9.2 on a batch arriving some time next month could spell trouble for this result.
Advantage Seller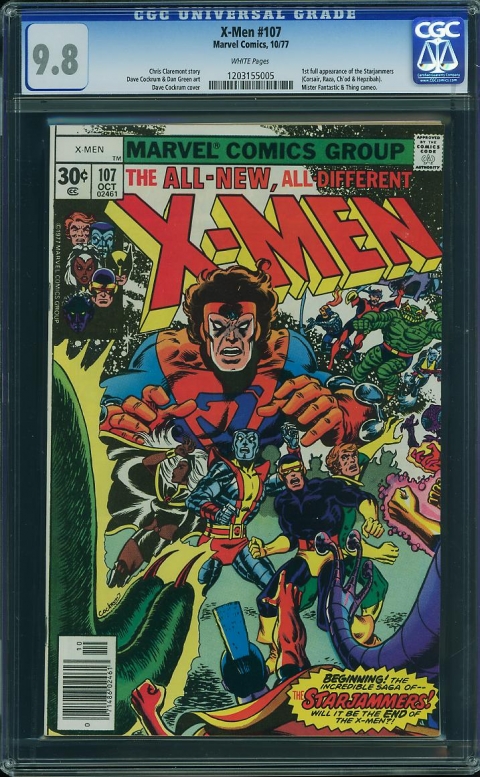 X-Men #107, Marvel Comics, October 1977 Graded by CGC at 9.8 with Off White to White pages sold for $3,011.00.
What the hell just happened?
I mean here we are all of us trying to figure out the next big thing, keeping our ears to the ground for the next big rumour and wham! From out of nowhere we get his with this X-Men #107 result.
Issue #106 in CGC 9.8 just before it got $700, a CGC 9.8 of our #107 got $725 two years ago. So what happened?
Advantage Seller – because I'm still in shock
So? You pick up anything? What did you think of the auction overall?