Our weekly look at an auction item that piqued our interest continues.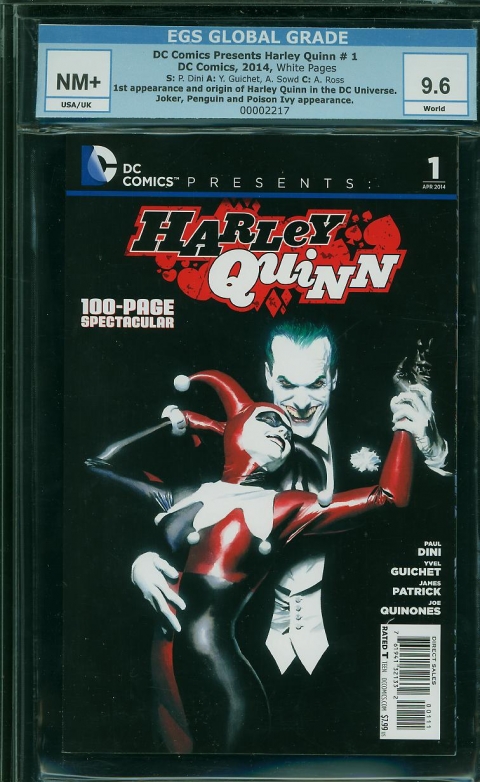 DC Comics Presents Harley Quinn #1, DC Comics, 2014, Graded 9.6 White Pages by EGS Global sold for $25.
I saw this on the just past ComicLink auction I have a few questions;
Who the hell are EGS Global?
Why is their book only getting 25% of a CGC 9.6?
Why would anyone want to save money on a grading company if the market is going to treat it like this?
How many grading companies is enough?
I heard there will be grading services for raw comics, anybody else hear?
Advantage Buyer. For a collector that just wants a nice copy of this book it makes sense to buy this way.