With the increased, some would say exponentially, prices of original comic art comes far more interest from all comic auction houses. ComicConnect wrapped up part 1 of their Summer 2012 Event Auction that included a small but impressive collection of original comic art. For some reason they lumped in portfolios and other strange items that didn't find anywhere else. All prices listed are in U.S. dollars and as usual we'll look at our pick of the five most interesting pieces sold.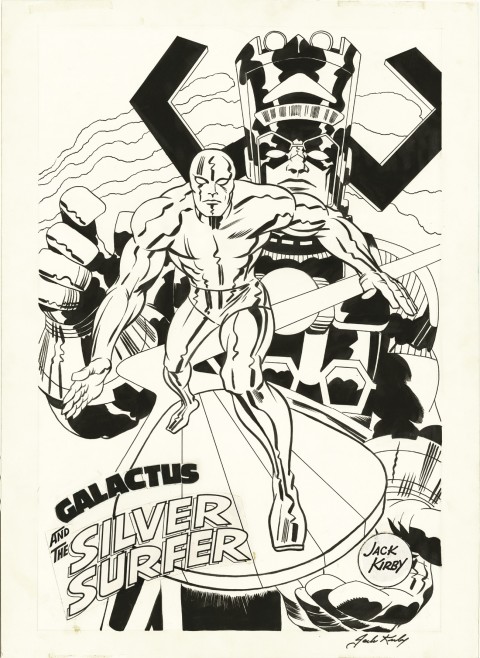 Galactus And The Silver Surfer Marvelmania poster by Jack Kirby, 1970, sold for $75,000. At 20″ x 26″ this is a large, clean piece of Kirby art that is astounding, the artist at the height of his Marvel career. Source.
Advantage Buyer: stunning large format artwork by the The King. Wow.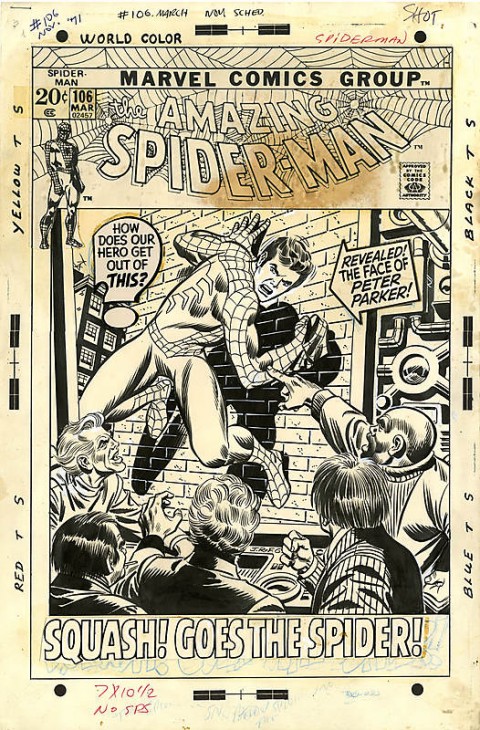 Amazing Spider-Man issue 106 cover by John Romita and Frank Giacoia, 1972, sold for $38,500. Not a particularly historic issue but a very nice Romita Spider-Man cover. Source.
Advantage Buyer: Spider-Man is always popular and many associate his classic run with Romita.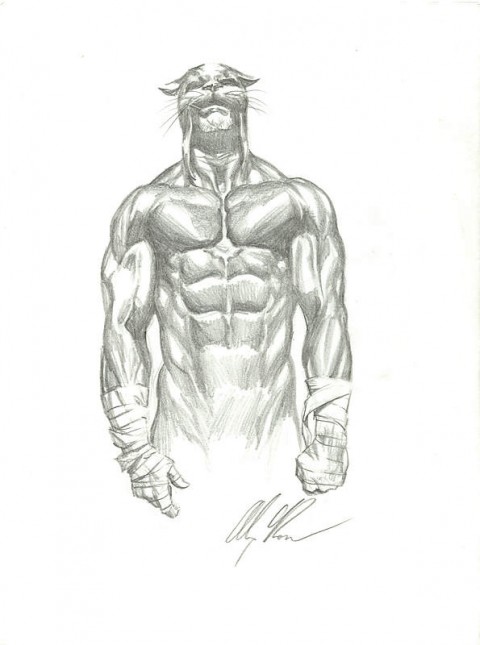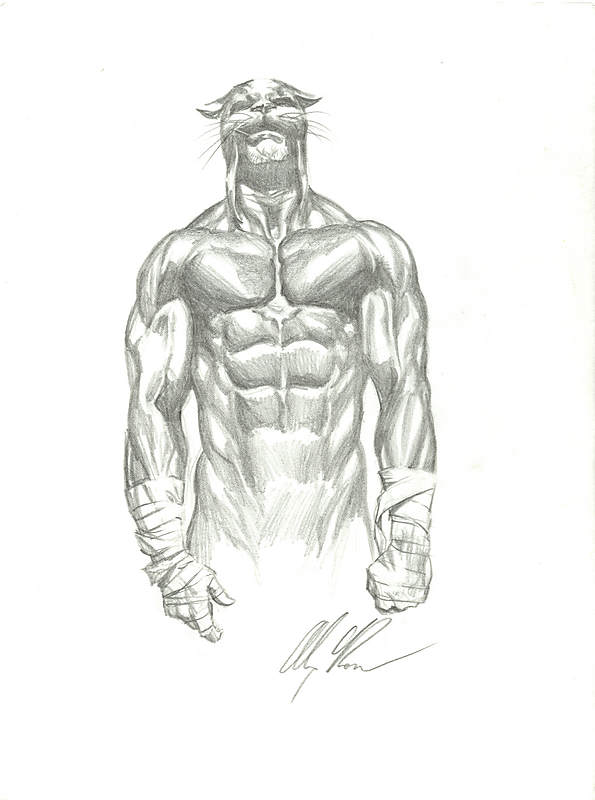 Wildcat pencil sketch by Alex Ross, undated, sold for $250. Ross is a big deal and his art is always popular. While Wildcat isn't the first character most fans would request this is a solid piece. Source.
Advantage Buyer: really nice sketch by a very popular artist.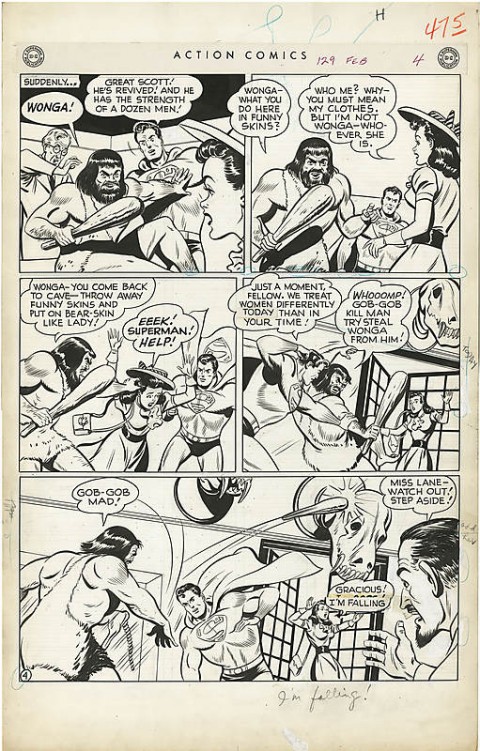 Action Comics issue 129 interior page by Win Mortimer and Al Plastino, 1949, sold for $3,111. A mostly unknown creative team with a nondescript villain, this page has Superman and Lois Lane going for it but that's about it. Golden age pages seem to be languishing in the original art market. Source.
Advantage Seller: it's a shame but golden age doesn't get the love right now. You'd think a Wonga appearance would push the price.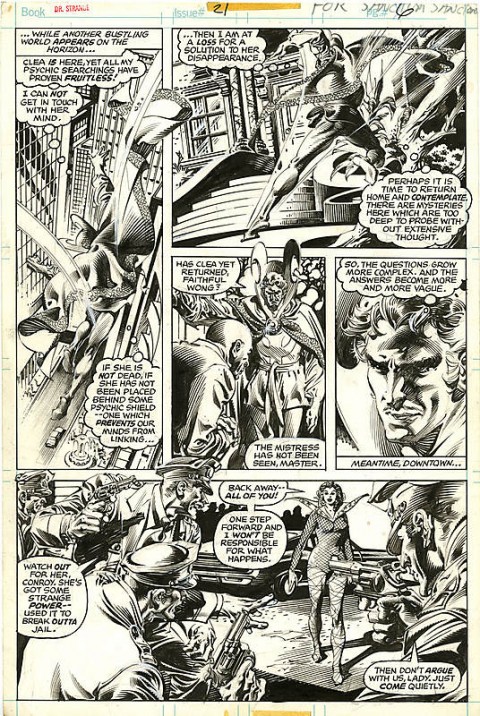 Doctor Strange issue 21 interior page by Gene Colan and Dan Adkins, 1977, sold for $360. Smaller panels but this page shows off Gene Colan's later style beautifully. Source.
Advantage Buyer: classic Gene Colan page of a character just waiting to take off via a movie appearance.