Continuing our look at Heritage 2013 February 21-23 Vintage Comics & Comic Art Signature Auction (7073), this time at the bountiful Silver Age material offered.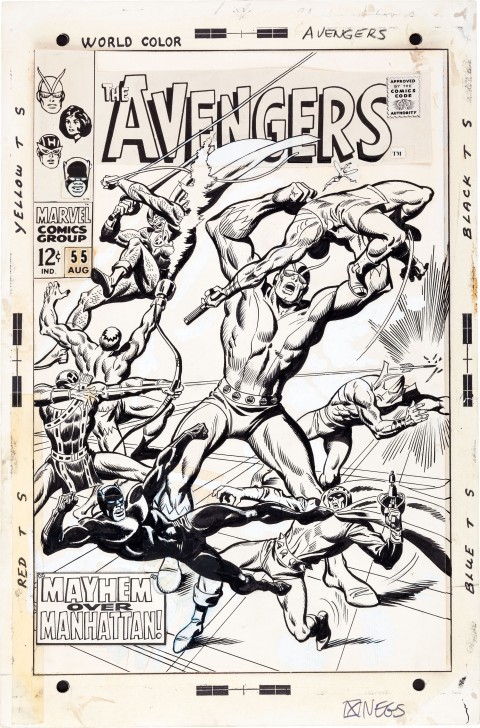 Avengers issue 55 cover by John Buscema and George Russos, 1968, sold for $35,850.00. Source. A great cover by John Buscema showing the Avengers in action. This struck me as a bit high, since the artist and the characters don't bring top dollar.
Advantage Buyer.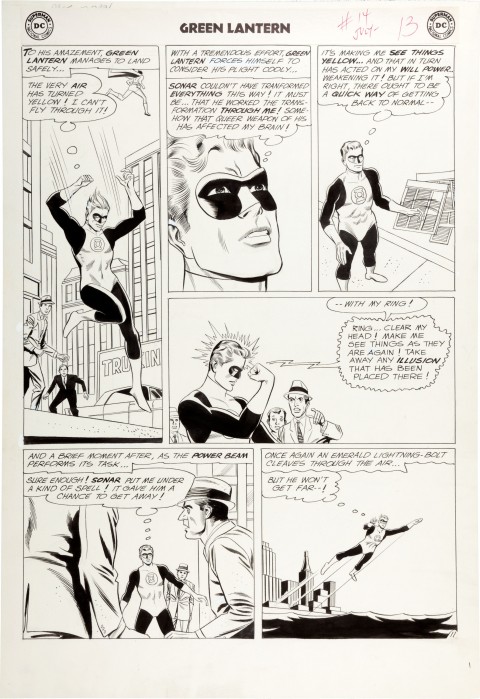 Green Lantern issue 14 page 11 by Gil Kane and Joe Giella, 1962, sold for $1,553.50. Source. Classic early silver age Gil Kane twice-up art, with lots of panels featuring our featured hero.
Advantage Buyer.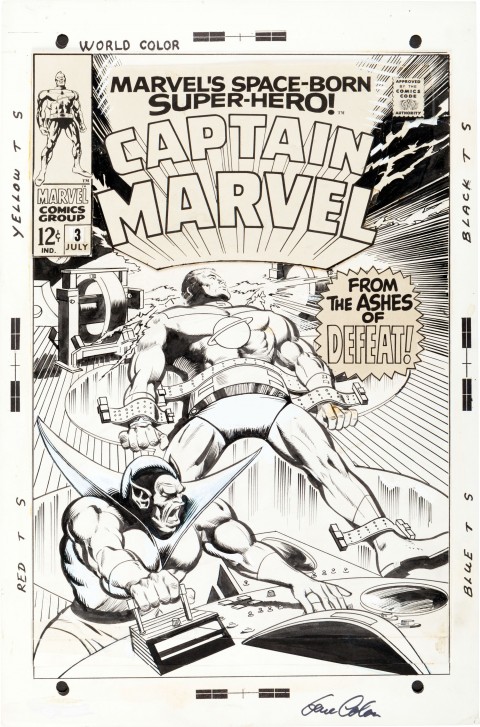 Captain Marvel issue 3 cover by Gene Colan and Vince Colletta, 1968, sold for $21,510.00. Source. Wow, a cover featuring a not very popular hero and a Skrull. Seems like 1960s auction fever.
Advantage Seller.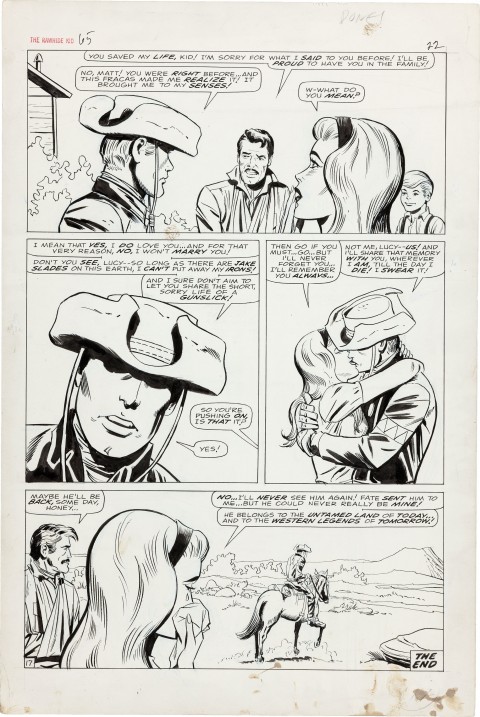 Rawhide Kid issue 65 page 17 by Larry Lieber and John Tartaglione, 1968, sold for $537.75. Source. Alright, this is more a plea for interest in Larry Lieber, a great and mostly ignored artist. Just look at that amazing art. That being said, Lieber has little demand and this is the highest I've seen a single page of his go for.
Advantage Seller.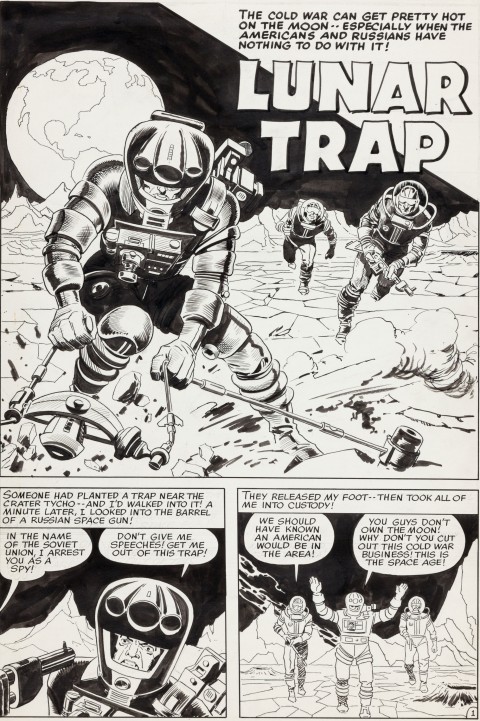 Race To The Moon issue 2 Lunar Trap five page story by Jack Kirby and Al Williamson, 1958, sold for $13,145.00. Source. Come on, a complete five page story by Kirby and Williamson for that kind of money. Sure, it's not a superhero tale, but that's $2,629 a page, well below the going rate for Kirby plus y0u're getting Williamson thrown in. That's a little high per page but you're getting the complete story.
Advantage Buyer.