The first quarter of 2012 is almost at an end—time flies! The theme of 2012 so far has been continued stability. Nothing has rocked the boat on either the positive or negative side.
After suffering huge losses since 2009 (which I wrote about here), high grade Bronze Age comics seem to have found a floor. While this isn't exactly good news, the fact that Bronze values seem to have settled, for now, is encouraging.
The comictrend.com Bronze Age Index started the year at $36,000 and now stands at $35,000, down about 3% year-to-date.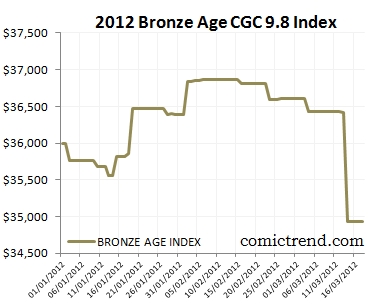 Why the fall to $35,000 from its mid-year high of close to $37,000? An Incredible Hulk #181 sold for $11,750 on March 14th, down from the previous transaction at $$13,500. Interestingly, the $13,500 book had off-white to white pages whereas the $11,750 book had white pages. More evidence that page colour does not matter in most cases.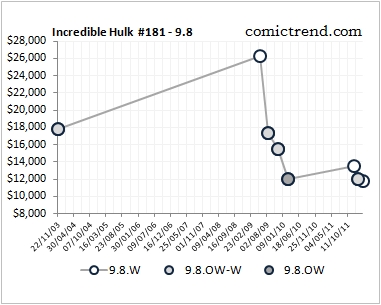 Here's a look at the index going back to November, 2009. The Bronze Index has gone sideways since mid 2011: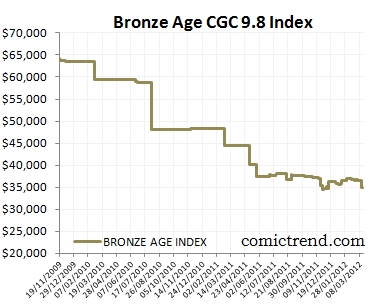 The Modern Index has posted an impressive gain of 11% for the year.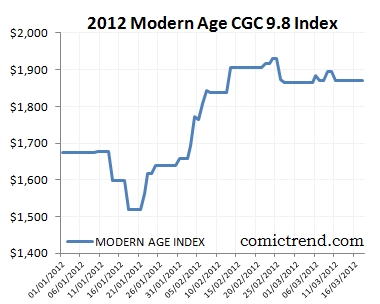 What's behind this rise? An issue of Uncanny X-Men #266, which features the first appearance of Gambit, traded for $200 on March 11th, well above its comictrend.com market value of $148.50. The other book that has been on an upward trend this year is New Mutants #98, the first appearance of Deadpool.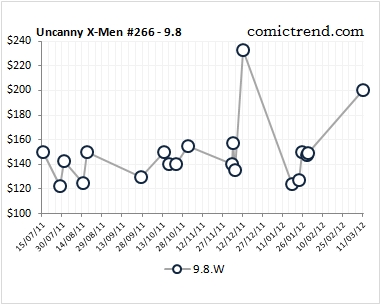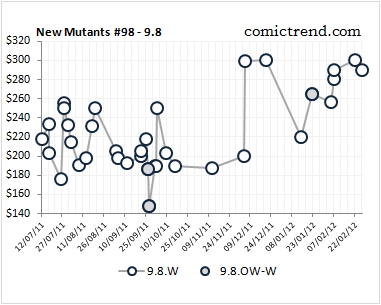 Here's a look at the Modern Index since we started it in July 2011.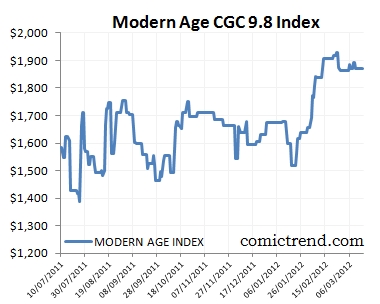 We do not have a Silver Age Index yet. Recent bids are mixed. Amazing Fantasy #15 remains strong. A 4.0 sold for $7,800 in February, well above recent transactions in the $6,500 range. In addition, 3.0 and 5.0 auctions have also been above 2011 levels. A 7.0 X-Men #1 sold for $6,000 on March 2nd, up from the previous transaction at $4,481. On the negative side, two 5.0 graded copies of Tales of Suspense #39 sold in January, down from the average transaction value of $2,500 in 2011. On March 7th a 7.0 Avengers #1 sold for $3,875, well below the average of $5,223 for transactions recorded in 2011.
What are your thoughts on the 2012 market so far?