Promotional Comics
This week's collecting tip will touch on the wonderful world of promotional comic books. The topic is a big one and this article will just serve to spark your interest in promotional comics. I encourage you to research more on this great collecting focus.
There is a thorough write-up on promotional comic books in the annual Overstreet Comic Book Price Guide. The price guide has a separate section for promotional comic books and you can find a brief history of these comics at the beginning of this section.
Funnies on Parade was a Proctor and Gamble giveaway and is widely seen as the first standard format comic book. The successes of this 1933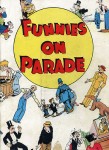 giveaway lead to Famous Funnies, the first continuing comic book series. We have not looked back since.
Some giveaways are extremely rare and very historically important. Motion Picture Funnies Weekly from 1939 was a giveaway that just happened to feature the 1st appearance of the Sub-Mariner. There are 8 known copies in existence.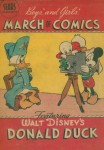 March of Comics was the most widely distributed promotional title. The basic premise was that the comics were produced cheap so businesses like Sears could give the comics away to families with kids as rewards for their patronage. Space was left on the cover for store stamps (spot the Sears stamp on the top left in the March of Comics picture). The title ran for over 35 years and 488 issues were produced. The most famous of the March of Comics issues was #4 (though this issue didn't have a number on it). March of Comics #4 features a 28 page Donald Duck story by Carl Barks called "Maharajah Donald". High grade copies of this give away fetch over $10,000.00.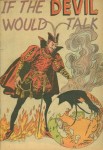 There are cool stories attached to every giveaway and they are all just waiting to be discovered and collected. Iconic super heroes like Superman and Spider-Man have had some great giveaways over the years. Superman's Christmas Adventure from 1940 is very rare and is a holy grail for Superman collectors.
Promotional comic books didn't just push products; many were produced as educational tools for school kids while others served as public service announcements and morale boosters for a populace at war. If the Devil Would Talk was a Catholic Church giveaway about secularism. Promotional comics are not inductive to a particular era; there are great issues and titles to collect from the 1930s right up to the present time.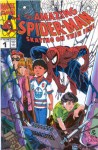 The good news is that most promotional comics are not that expensive. The bad news is that because of the regional nature of many of the give aways, many titles are hard to track down (unless you cheat and use the internet).  
Walter Durajlija is an Overstreet Advisor and Shuster Award winner. He owns Big B Comics in Hamilton, Ontario, Canada