It took a while, but I finally have come to my most disliked Marvel title of all time – Not Brand Echh.
Issue #1 of Not Brand Echh has already been covered in Walt's Undervalued Spotlight #85 way back on May 13, 2011 (Thank you again Scott for that Index). There is a lot of good background information on the series there that I don't need to repeat. Walt likes this book and the whole series a lot more than I ever will.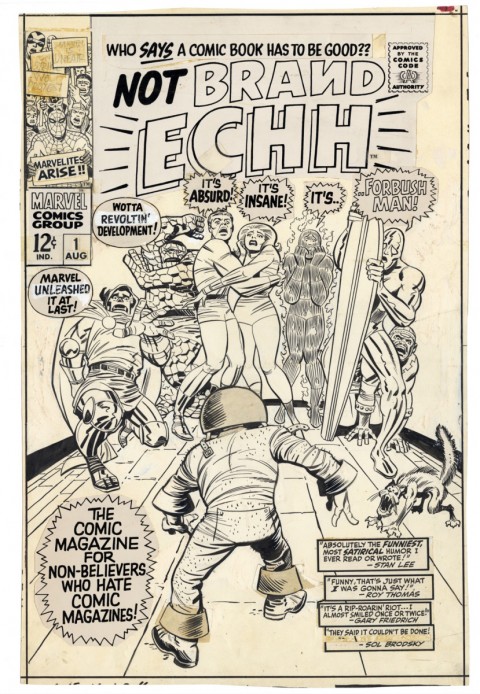 I am an unabashed Marvel zombie and I am proud to be one. Unfortunately, being an actual brain dead zombie would probably help make reading this series of books more enjoyable. I know they are supposed to be funny, I just find them dreadful. The artwork and content of the books certainly looks like they were trying to capture a MAD magazine type audience out of their comic collecting following. Having knowledge of comic characters outside of the Marvel universe helped in the reading with Magnus the Robot Fighter, Superman, Batman, Robin and their "funny" altered egos make appearances in this series.
Stan Lee gets most of credit when things go right at Marvel. He can shoulder the blame when something like this doesn't work. Stan says he likes to write humour, however there is a big difference between writing timely sarcasm and one-line zingers in a comic book, then writing a complete book on humour and getting it right. It's hard work trying to keep everyone laughing.
I did find it interesting that this book was basically given up for a change after issue #8 when it went to reprints before cancellation. Eight issues seem to be a decision point for Marvel books in the late sixties and early seventies. Title changes, direction changes, new series, and cancellations often occur right after the eighth issue. Not Brand Echh, Tower of Shadows, Chamber of Darkness, Power of Warlock, Astonishing Tales, Amazing Adventures, the western Ghost Rider is cancelled with issue #8 about to be printed. How the heck did I get on this subject!
The values of all of the Not Brand Echh have been stagnating for a long time and are way overvalued in Overstreet price guide versus the current market. Most of the books listed can barely get 50% of guide in 9.2 condition. Higher grades in 9.4 and 9.6 work hard to get the 9.2 Overstreet price. Lower grade books fair a little better. I can't see anything on the horizon to change this going forward.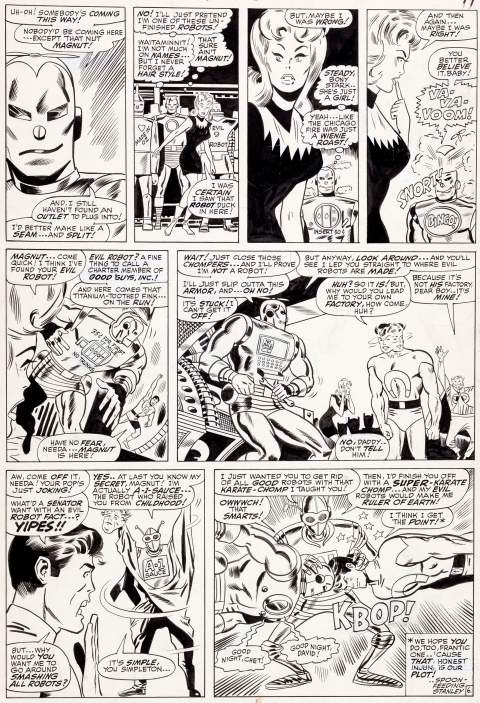 Issues #1 thru #8 are all $0.12 issues with original content. Issues #9 thru #13 are all giant size and mostly re-prints of the first eight issues, however some do contain an original story. The 46th Overstreet price guide values for Not Brand Echh are listed below.
| | | | |
| --- | --- | --- | --- |
| Not Brand Echh | 8.0 | 9.0 | 9.2 |
| #1 | $48 | $89 | $130 |
| #2-8 | $25 | $40 | $65 |
| #9-13 | $30 | $50 | $70 |
This series of books is just another example of the Overstreet Price guide not correcting prices of books that have languished for a long period of time. It's disappointing and irresponsible to say the least.