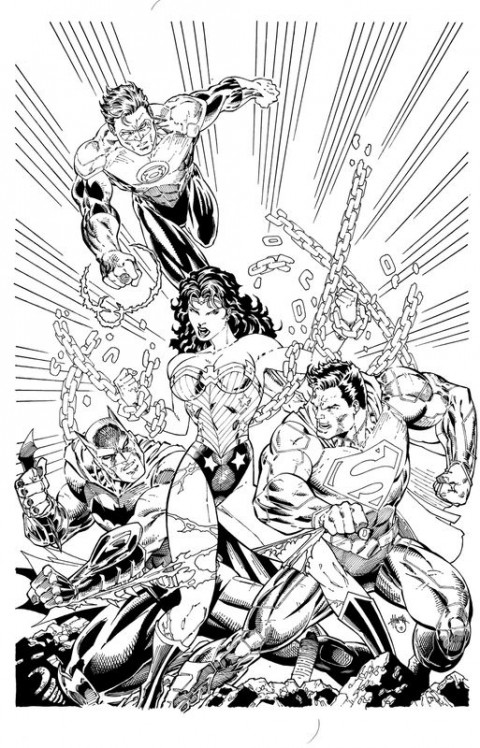 The other day I was surfing around on Bleeding Cool News.  While I was reading a couple of articles, I saw on the bottom of the screen a section for most viewed pics.  I saw the picture shown above and clicked on it.  I thought it was a new take on Justice League until I actually looked at it.
Batman and Superman are ripping off Wonder Woman's new pants to reveal her more popular shorts.  Green Lantern has her hands chained while our heroes are ripping her pants off.
I can't really read the signature on the artwork, so I have no idea who the artist is.
I think the picture was meant to be innocent, and it was drawn to put to rest the debate on Wonder Woman's clothing choices.  But it is offensive because it looks like Wonder Woman doesn't have a choice about what she decides to wear.
What do you think?  Is this picture offensive?