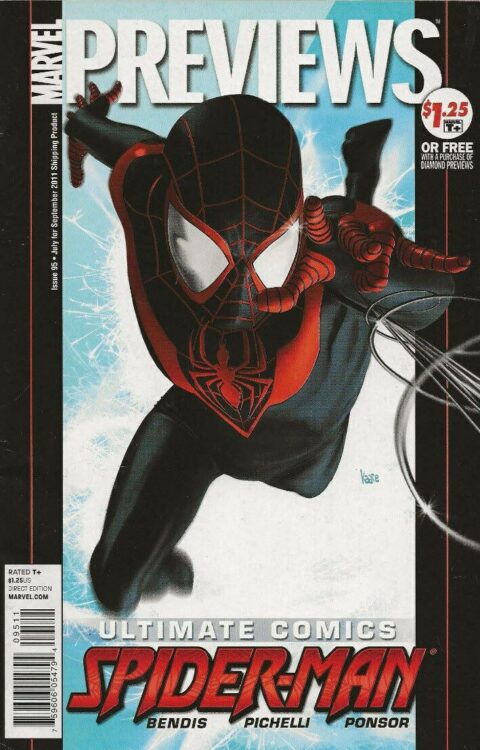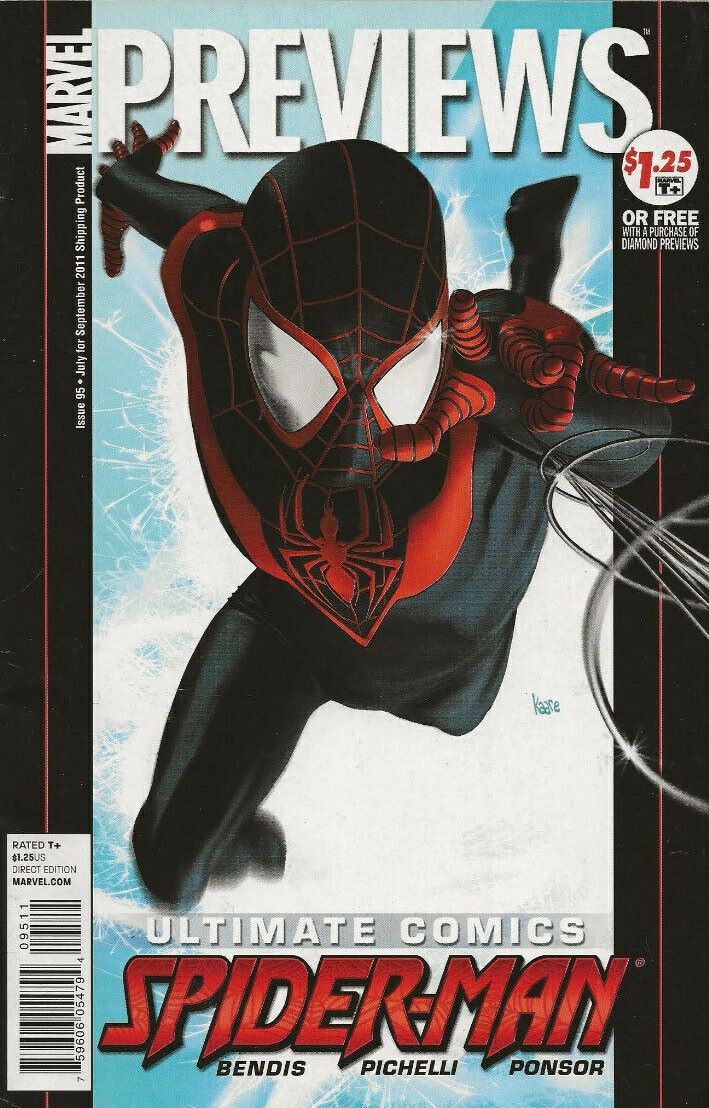 Have you noticed what's happening in the Modern Age first appearance market? Those Marvel Previews solicitation magazines that local comic shops get in to help customers see what's coming down the pipe have ignited into quite the collectibles. Marvel Previews #95 from 2011 has Miles Morales on the cover a full 3 months before Ultimate Fallout #4's August 2011 debut. The first recorded sale of a Marvel Previews #95 was in 2018 and back in May of this year, a CGC 9.8 copy got $2,500.
I think there might be some built-in scarcity to these books, almost all copies were rolled up and manhandled as people leafed through to see what was coming and I think most shops ended up putting these catalogues in the recycle bins.
It's not just Miles Morales, go back to 2005 and dig out a Marvel Previews #64, you'll find Shuri as the female Black Panther on the back cover. Marvel Previews #64 is now piping hot and everybody wants one. There are more like this, Arana comes to mind, and remember that old Amazing Heroes fanzine from the 80s? One of the issues had a Night Wing preview before Tales of the Teen Titans #44. I trust there will be other "discoveries " soon.
Why wasn't the Morales Marvel Previews issue a big thing back in 2012?
Does this mean solicitations and ads that predate the actual 1st appearance will now mean more to the Millennial collectors than it did to the Boomers?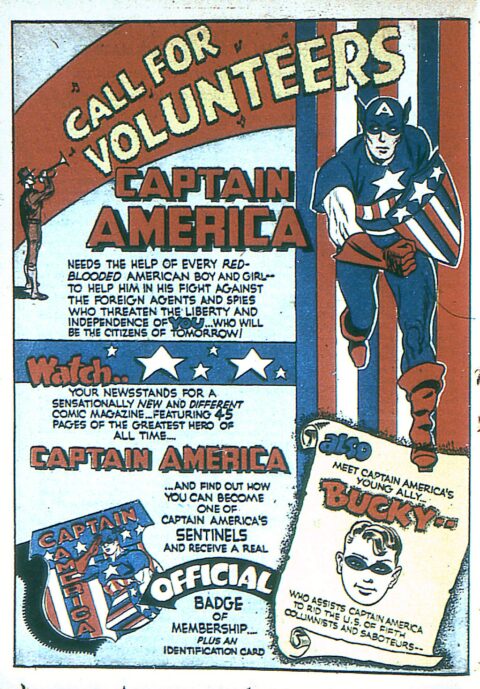 On paper Detective Comics #15 should be a massive comic, it has an ad for Action Comics #1 making it the first published appearance of Superman. Years ago, in Undervalued Spotlight #311, I argued for Human Torch #2 because it had a full-page ad for Captain America #1 and a full-page, full colour "Call for Volunteers" fan club drive. The book is still a tough sell with very little weight given to these ads.
Is the Marvel Previews solicitation magazine different? Does this newfound interest only apply to the Modern Age of comics?
I'm interested in seeing if this willingness to give these modern solicitations value will transfer back to the Golden Age.
It's not just solicitations, Hulk #180, with its famous last panel of the last page appearance of the Wolverine is worth more than double its 2018 value in the 9.8 grade. So maybe its comic collectors and comic investors looking for new places to find value. If you can sell others on the merit then you're in business.
Can you see this new focus on preview appearances reaching back to help out the Golden Age books with the preview ads?