I was talking comics with the gang on the weekend and the topic of August came up. August 1st is here and that means we'll soon have August sales data popping up on GPA. In a volatile market, whether it's up, down or all around, people look more and more for trends as a new month dawns. What did they teach us back in economics class – that two quarters in a row of negative growth means we are in a recession? Can we make some similar definitions around comic book prices? I think it was June when people started seeing a lot more red down arrows on the charts, July was much the same and now the collecting community is nervously awaiting the August numbers.
The comic book marketplace is full of variety in eras, genres, publishers and countless collecting strains that have their own market trends often independent and sometimes impervious to trends affecting other segments of the market. I'd like to know whether large swaths of the market suffering could actually help other segments of the market. Perhaps we are seeing it in the health of the raw market, especially in the $10 to $50 books. Perhaps collectors are selling their mid-grade Marvel Bronze Age keys and buying truly scarce Golden Age? We'll need a lot more data to get a good read on this but personally, I know a couple of guys selling off their more common comics for scarcer ones, thinking that scarcity could offer more growth and less volatility.
I was writing up a Captain Canuck lot for next week's eBay auction when I spotted this ad, in Captain Canuck #14. Doug Sulipa's Comic World out of Winnipeg, Manitoba, threw an ad in for their comic subscription service. Captain Canuck #14 was published back in 1981, that's 41 years ago and I shudder to think how many comics Doug Sulipa has delivered to the collecting community. His ad boasts over 650,000 comics in stock! Mr. Sulipa is a national treasure as far as I'm concerned, he's made so many collectors happy over the years and he's made his fair share of comic investors some handsome returns over the years. Hats off to Doug Sulipa.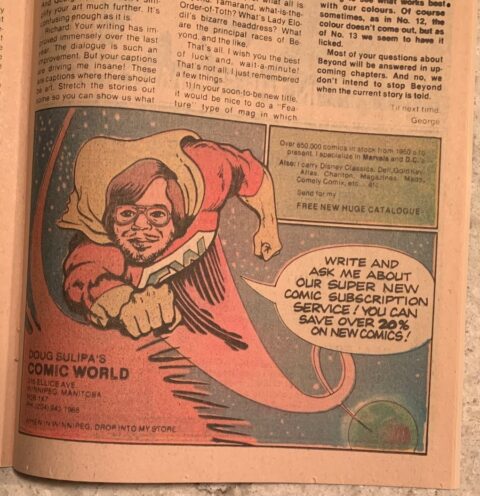 My cover of the week ended up being a toss-up between a Joe Maneely Kid Colt Outlaw cover and Bob Brown's great cover to Challengers of the Unknown #62. I think the ghost of Chris Meli scared me off the Kid Colt as it was more a standing-around cover. Here I love the use of the light from the fire, I love the composition and I love the strong colours. Great cover.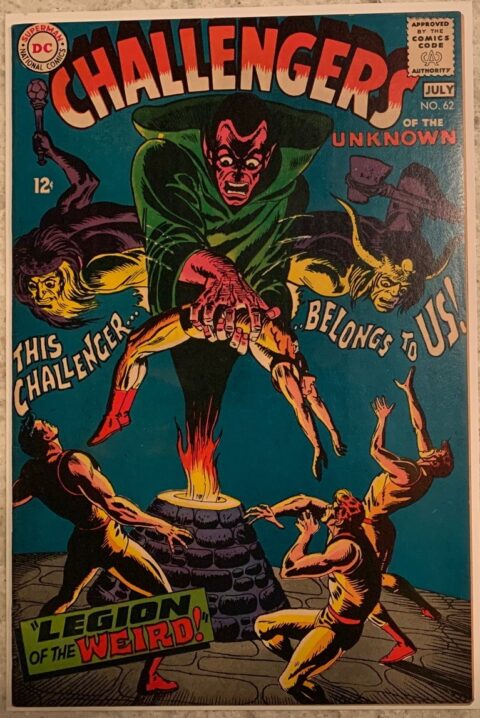 I found this funky Steve Ditko splash in Tales of the Mysterious Traveler #11. I kept staring at it trying to figure out where the portal begins so I figured I'd let you stare at it too. Ditko splashes are generally a bit more simplistic from this era so I'm enjoying the extra work he's put in.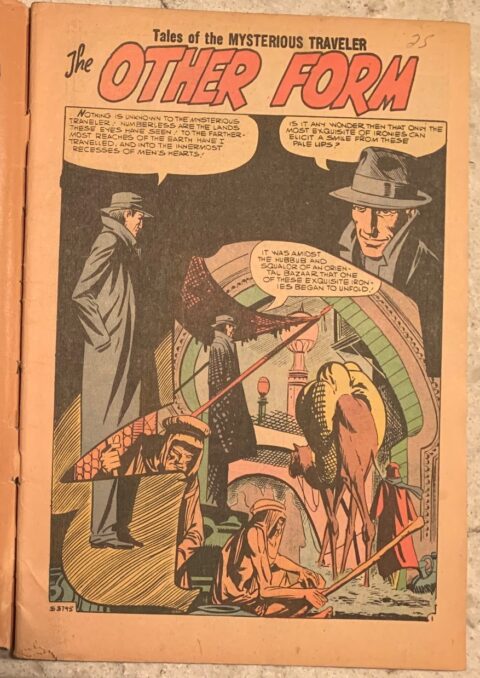 Our weekly internationalcollectiblesexchange eBay auction ended last night and I was amazed at how well this run of Fantasy Masterpieces #1 to 8 did, fetching $143.50. It wasn't too long ago these books were in my bargain bins.