Fan Expo Toronto is fast approaching and I'll be going to promote ICE and to sell comics as Big B Comics. Holy cow are hotels ever expensive these days!! Hopefully, a few of you can drop by the booth over the four days, say hi and let's talk about some comics. I'll get a booth number posted on next week's post.
Our friend Dave sent me a link last week to eBay item #115461488569 featuring a custom-made Werewolf by Night #32 featuring the first appearance of Moon Knight. The description says as follows;
"This is a beautiful custom made exact replica of the hot key Werewolf By Night #32 book, with the first ever appearance of Moon Knight! Nice glossy covers, and newspaper print pages. This is a really neat unique item. A must-have for all fans of Moon Knight! See the photos for condition. I believe it to be in Mint condition. Will be bagged and boarded, sandwiched between rigid pieces of cardboard."
I'm not sure what to make of this listing. Is this a real thing? If it is real then I'd like to know how there are made. Where do they get the cover stock and newsprint? How are they printed? Can anybody shed light on this? Obviously, I could see this as an issue with a raw copy being offered for sale as the real thing… Here is the pic in the listing.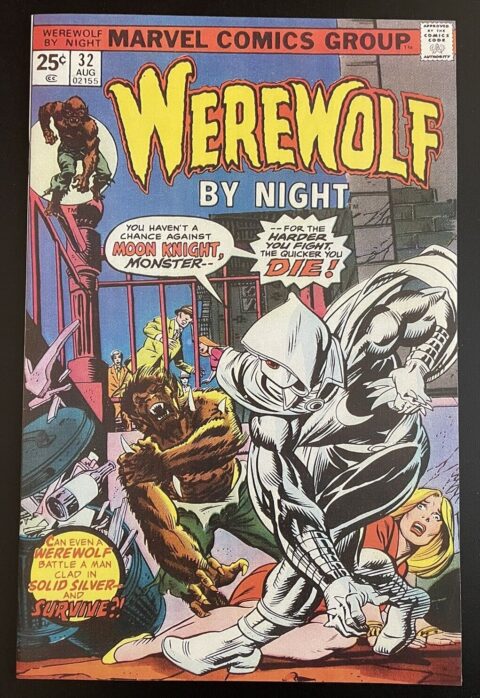 A good batch of comics is going up onto our eBay auction later this week. This Robert Crumb Fritz the Cat oversized edition from 1969 caught my eye and I think it is a deserving cover of the week. I didn't know they had these things in Treasury size editions; there was also a Head Comix oversized edition going up.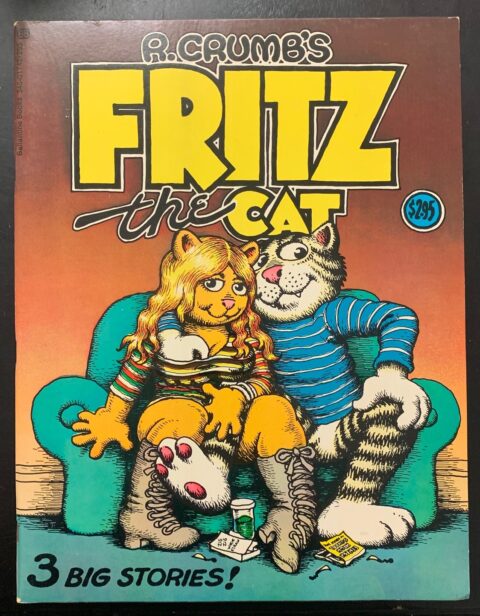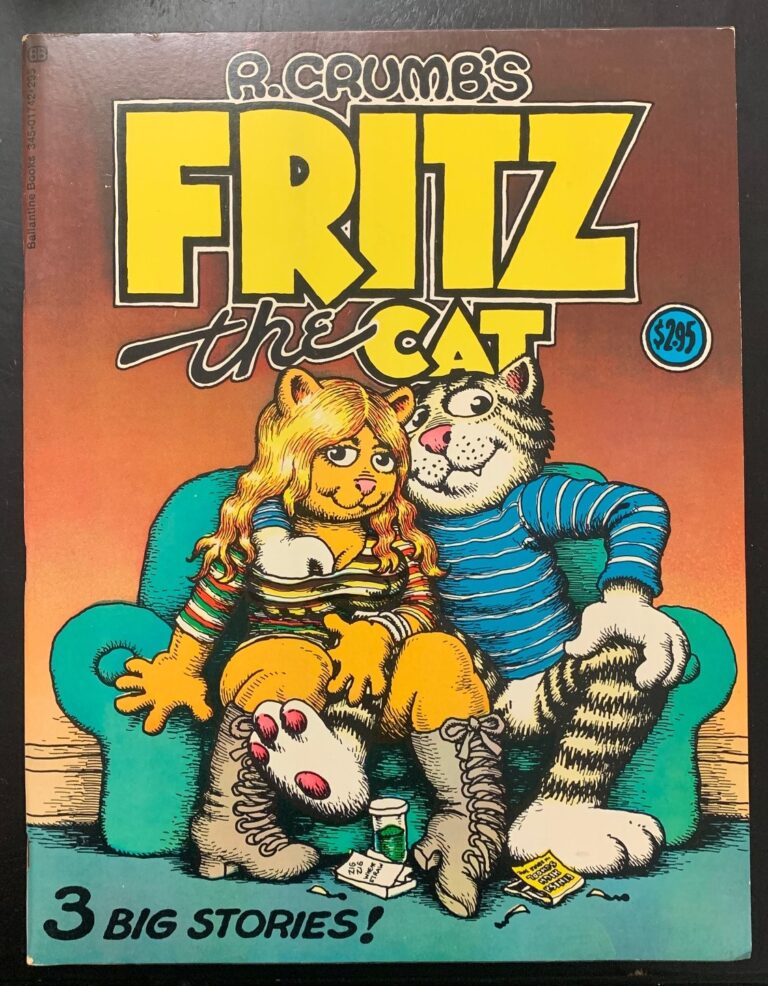 From Batman #60 comes our ad of the week. First of all, I'd like to admit that the modern world and all its perversions do sometimes get the better of me because when I first saw the cover of Batman #60 I thought about Batman and Robin pole dancing; frankly, that is very wrong but that is how far down that path I've apparently gone. The ad for Bob Hope Comics #4 is a gem, full of girls, adventures and laughs, heck I'd buy it because I want to know who stole that cake recipe. I think the Bob Hope title is the standard for the comics based on popular comedians of the day, Abbott and Costello, Laurel and Hardy, Dean Martin and Jerry Lewis, all come in behind the Bob Hope comics.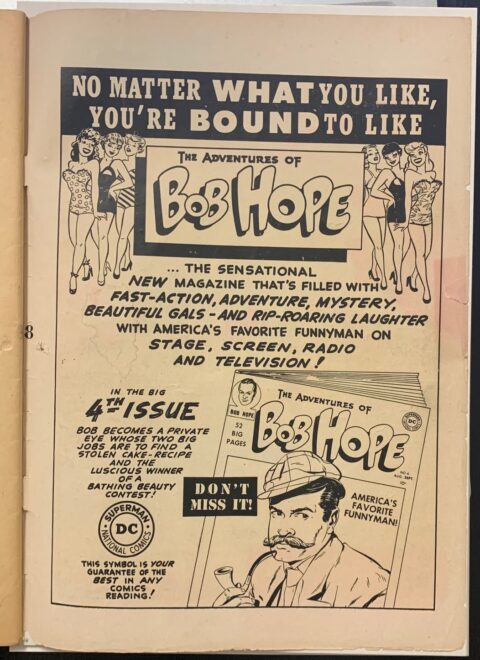 The splash page of the week comes out of Rima the Jungle Girl #4, great art on this two-page splash from Nestor Redondo on Joe Kubert layouts. One of the benefits of listing a lot of 1970s DC comics for auctions is that I've run into Mr. Redondo's work often and I'm a big fan; Nestor oozes talent and ability and should be celebrated.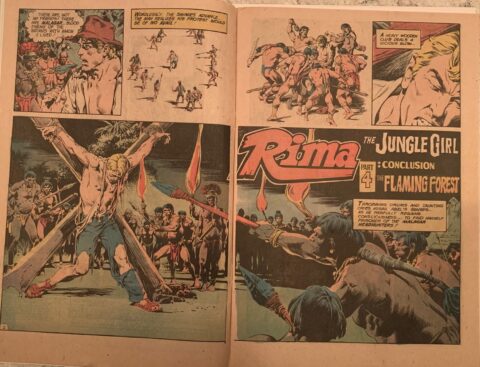 Another of our weekly internationalcollectiblesexchange eBay auctions ended last night and I was impressed with how this lot of Dracula Lives magazines did. The lot fetched $159.50 USD and it's just one good result out of many I've noticed for the Curtis Magazines that Marvel put out in the 1970s. Forever these magazines were not easy sells; I think their time has come.