Is it happening? Are we in and around the bottoming out of the comic market? I'm not sure but my Spidey sense says maybe. I've noticed a few sales on our eBay auction this week that point to things stabilizing. We sold a CGC 8.0 Silver Surfer #1 above the previous sale as we did for a CGC 9.6 Marvel Team-Up #141 and a Who's Killing the Children #1 in 9.8. Normally if only one of these bucked the trend I wouldn't be so bold as to even think it but these three, plus some other results I saw on other auctions look promising. No doubt there are still books heading south but that's always the case, even in good times. The whole thing is self-perpetuating: you get some good sales data that buoys the buyers back into the market which pushes future sales upward. If this is the case at the moment then the big question is which books do we target for some robust growth in the coming months/years. I still say look to late 2019, early 2020 GPA data for the best guess as to where the price support for most of these books sits.
So I've been saying George's name wrong all along. From here on in I'll say Perez with the "Accent on the First E". I know this thanks to a great portfolio and bio book called "Accent on the First E" which highlights some of George Perez' best work. This, from my next week's eBay pile, is our cover of the week.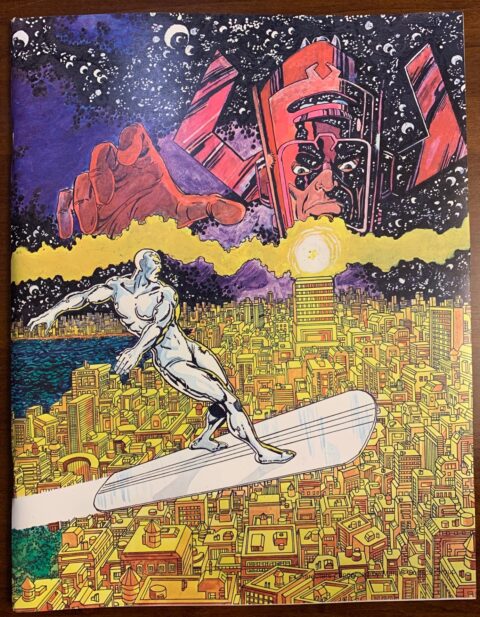 Our splash page of the week comes from the pages of Secret Six #7. Jack Sparling gives us a great two-page spread: the piece reminds me of those short videos you watch of female athletes and then at the end the person asks "what # was on her jersey". I never know the answer!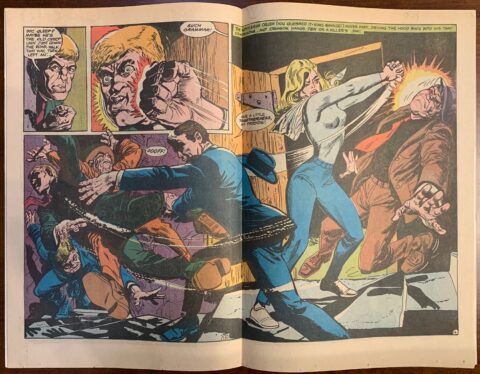 Our ad of the week goes way back to 1944. From the pages of Action Comics #79, we get this cute Wheaties ad. The ad makes me realize that Wheaties have been milking "breakfast of champions" for decades.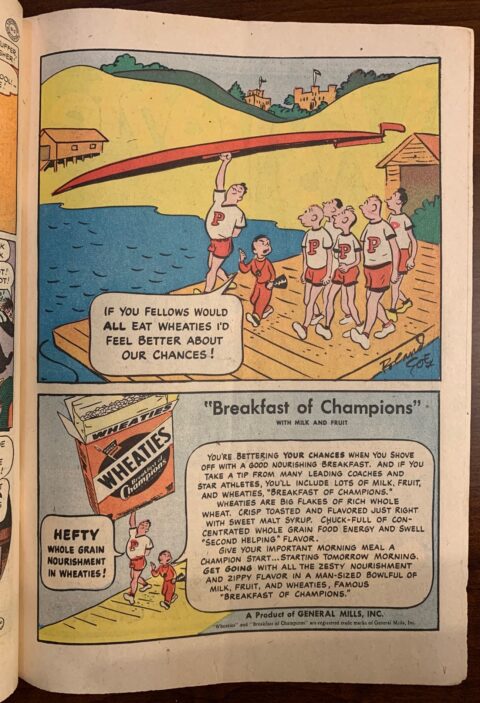 On Sunday night another icecollectibles weekly eBay auction ended with some interesting results. As I mentioned above, I was happy with how well our Marvel Team-Up #141 did: CGC'd at 9.6 it fetched $300 USD, well above the $288 sale prior and even more above the 90-day average of $252.