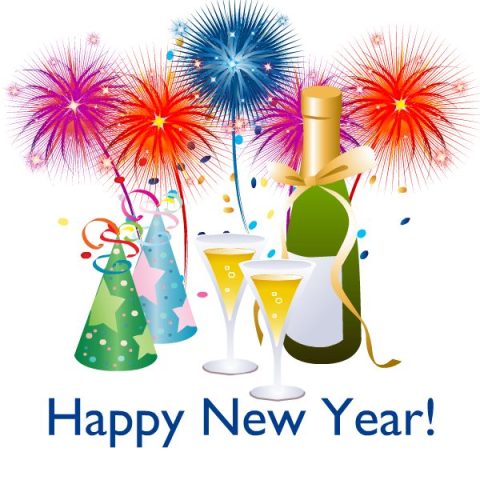 Happy New Year to all. I hope 2023 brings everyone health, happiness and fulfilment and wealth, but let's not wait for the year to bring these things to us. Let's go out and get them ourselves.
OK, so let me tell you about the last four days. One kid took his car down to the USA to go to school, the other kid took my truck up north to go skiing, and the missus' car is still in the shop! No Car! The good news is I cycled to work on Friday, the bad news is I could not on Saturday and Sunday and am again behind a couple of days on my eBay pile of comics for this coming week's auction postings. I'll get back to the weekly rhythm of highlighting some of my "finds" next week.
What I do want to discuss this week is a subtle but potentially troubling change in the data that is instantly available to us via GPAnalysis. I know that the GPA site is not the only graded comic value tracking site but it is the one I use and the one almost everyone I know uses. Though some of these people may also use some of the other sites it is likely that it will be the GPA site that will carry the most weight when weighing buying and selling decisions, especially for Silver and Bronze Age comics. I am emphasizing the significance of GPA as this is important for my message.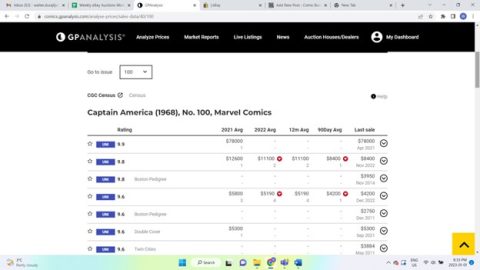 On January 1st GPA's columns shifted by a year: if you look at the pic above you'll see that there are 5 columns to read data from. At the very right there is the Last Sale column, very useful data but sometimes outlier results can make assessments difficult. Just to the left is the 90 Day Average, this is a good tool to use in conjuncture with Last Sale to the right and the 12 Month Average to the left. With good sales volume one could make some educated assumptions on price movements. To the left again we have the middle column highlighting the 12 Month Average. One more to the left shows us the 2022 Average so while at the beginning of the year the 12 Month Average and the 2022 Average will be very similar if not identical, this will grow out as we get deeper into 2023 and as more and more sales of 2023 are factored into this 12 Month Average. Finally, at the very left we have the 2021 Average and this is where the trouble could start.
As recently as last week we all enjoyed the summarized averages of 2020 occupying the very left column. From here on in we lose a very valuable quick snapshot that gave us a reference to values that while not totally devoid of the influence of the pandemic price bubble it was at least very tempered and it allowed a quick view of the stark increases the books enjoyed from 2020 to 2021. The 2020 data is still there and available, as is data from 2019 and all the years prior, you just have to go deeper into the site. What we've lost is that quick visual reference that warns us of what happened in 2021 and much of 2022. An untrained eye could easily assume historic trends based on the 5 column snapshot above.
What I'm telling you is that you now have to do some extra work to arm yourself with the information you'll need to make better buying and selling decisions.
A few weeks back I mentioned that I saw many books losing value and slowing down when they were nearing the 2020 averages. Obviously, this was a very macro observation as there are many books that are doing well in keeping most of their gains but it was enough to warn me at a glance how much further a book might give back as I read the tea leaves before I made an offer. Books trending back toward their pre-pandemic spike values kind of make sense when you think about it. Losing that left column has taken away that visual shock I needed to remind myself to be weary, I now have to commit to doing quite a bit more work. On a good note, the extra work does give me even more data, it also takes me into snapshots of the years past and it gives me the annual high and low price for that book in that grade.
As I said above, perhaps it's for the best. I think heading into 2023 we should all be doing a bit more homework, and a bit more data analysis, especially if we want to keep investing in comic books.