Happy New Year everyone. I hope 2023 brings you health, happiness and prosperity.
Will we be able to achieve our prosperity through rising comic book values this coming year? Good question, and one I don't have the answer for. As I alluded to last post, I think we're in a kind of great re-set where for the most parts comic values settle back to around their 2019 and 2020 levels. Perhaps in five years, we'll learn to convince ourselves that the pandemic bubble never really happened. Perhaps we can convince ourselves it was all a dream? This will probably be easier to imagine for those that sold in 2021 than for those of us that bought during that time; those monthly payments to try and catch up to those overdrawn credit cards have a way of presenting the reality of the way things are quite clearly.
I've started back into my big pile of comics destined for the weekly ice collectibles eBay auction. There was a cute pile of Little Lulu comics with Little Lulu Annual #2 sitting right at the top. It's funny how such a cute, harmless cover from back in the day can take on so much more weight and added meaning in the years that have passed since this was printed. A well-deserved cover of the week.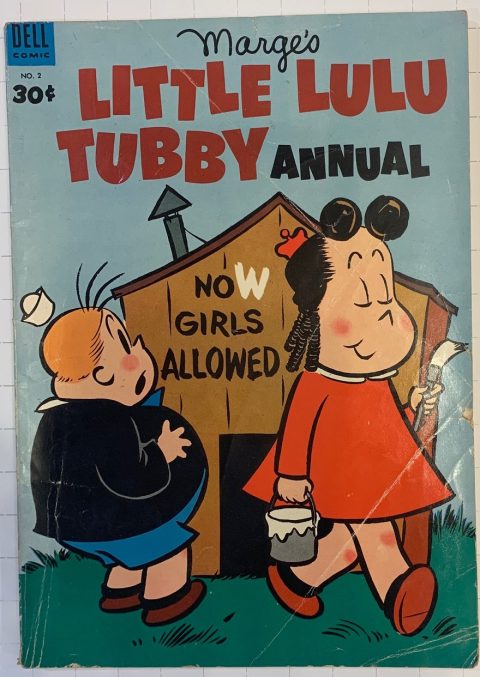 I found a bag full of cut-out Batman splash pages from the Golden Age; I'll be throwing them up as a lot next week. The standout for me was this splash from Batman #25 by Jack Burnley. Joker was not on the cover of #25 but he did contribute to this nice splash page. Comics.org is such a valuable resource. I typed "Knights of Knavery" into their search bar and under the tab "Stories" they list a selection of publications that ran this story; most were later reprints but amongst the 12 selections I easily found Batman 325 as the original source for this story. Comics.org allows you to search out by character, series, story, issue plus a few other categories. Hop onto the site here and have a poke around.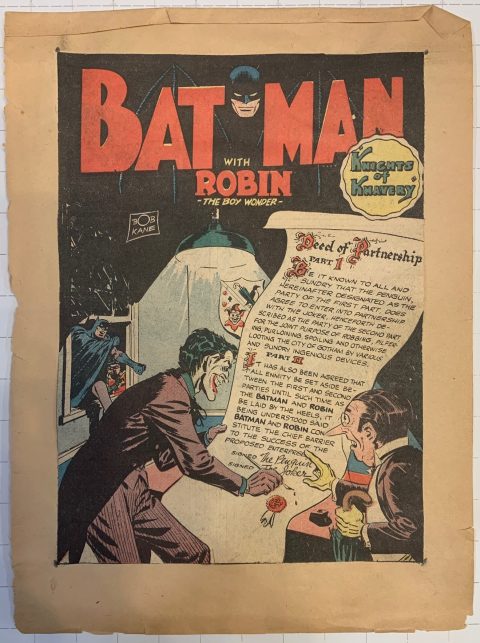 There was a run of Spawn in the eBay pile. I had a peek through #91 and found it interesting that all the internal ads were McFarlane House ads; most were promoting McFarlane Toys like this Death Row Marv toy from the Sin City franchise. The only ad in the whole book not used up by McFarlane was the back cover which was taken by NBC I believe. I also liked that all the ads were squished to the back: once you opened to the splash page all you got was story page after story page until the end, which allowed for a nice rhythm.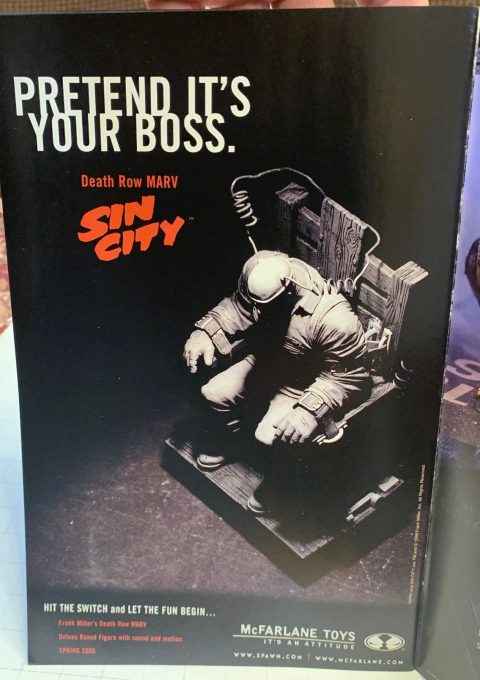 I also found this! I remember when McFarlane bought this ball, it was big news at the time. It was the late 90s and I'm pretty sure the steroid scandal had not yet rocked the baseball world. I'm wondering what this ball would sell for today. Another steroid user, Barry Bonds broke this Home Run mark a couple of years later anyway but the whole era has been tarnished by the steroid use and I wonder if the value of this ball is anywhere near the $3 million he paid for it.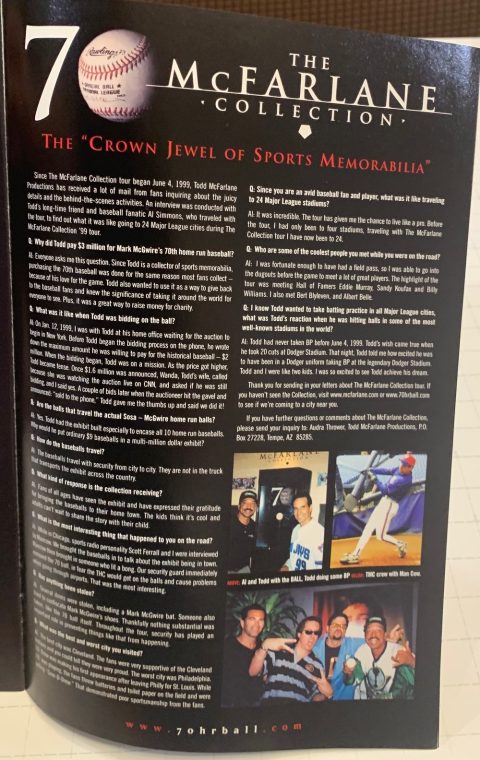 Our last weekly icecollectibles eBay auction of 2022 ended last night. It was Christmas so we worried about the results but it looks like most things performed very well. Raw items were strong with our 3.5 X-Men #14 closing at $330.00 USD, around what graded copies get. I'd say this is a healthy result.