Happy Halloween everybody. Please be careful driving today as there will be way too many kids out there trying to run off their sugar rushes. I'm getting lazy I think; a few years back we had a big Halloween push at the shop with our "Give Comics Not Cavities" campaign. We'd bundle up 25 cheap comics and sell them for $20, encouraging our customers to grab a stack or two to give out to the kids that came to their door. We only really pushed it the one year and then I think the pandemic hit. I should have fired the idea back up this year but somehow lacked the ambition. No excuses next year.
This week I dip back into that delicious box of old strip cover return comics that we'll slowly start putting up for auction in the coming weeks. These books go back to the mid-1930s and are an absolute pleasure to go through; it's scary how much fun I'm having. Behold the glory that is Keen Detective Funnies #23 featuring the first appearance of Air Man. The book has a beautiful cover and it's a shame that the cover is gone but let's take solace in this beautiful splash page.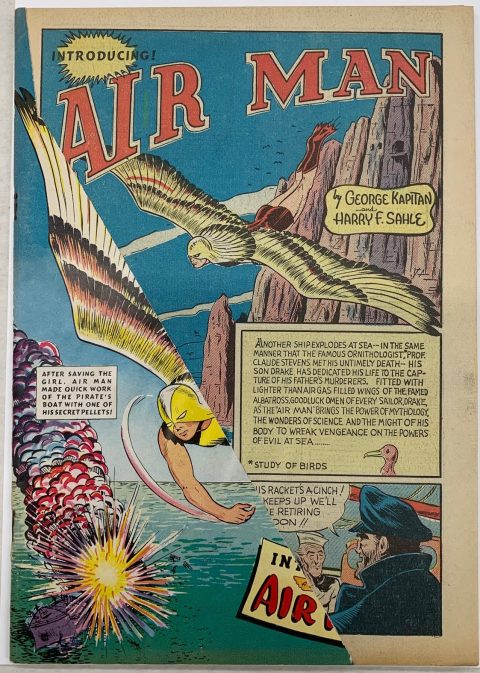 As I was leafing through the Keen Detective Funnies #23 I found myself admiring the art in the Dean Masters D.A. story inside and I wanted to feature a sample. I did a little research and found out it was drawn by Claire S. Moe, one of the few female Golden Age comic book artists. At the time of these drawings, she would have been 43 years old; she also drew for Archie, Fiction House and Lev Gleason. I really like her art. I'm hoping our friend Bud Plant can add a little more info on her.
What's with the red monotone colour on one side and the black and white on the other? Looks frightful! This was 1940 and the American comic book was well-versed in four-color comics,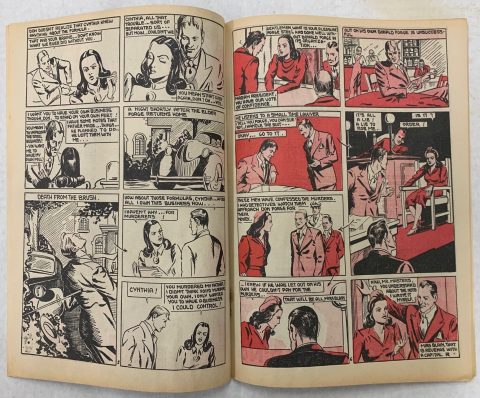 Speaking of great artists, there are few greater than the mighty Frank Frazetta. For me, if I was an artist the definition of terrifying would be knowing I have an 8-page story following one of his 8-page stories. Speaking of Frank Frazetta and the number 8, check out this rare 1975 Russ Cochran Portfolio featuring beautiful high gloss prints of the 8 legendary covers Frazetta did for Famous Funnies #209 to 216. This is another very cool item in the pile I enjoyed checking out.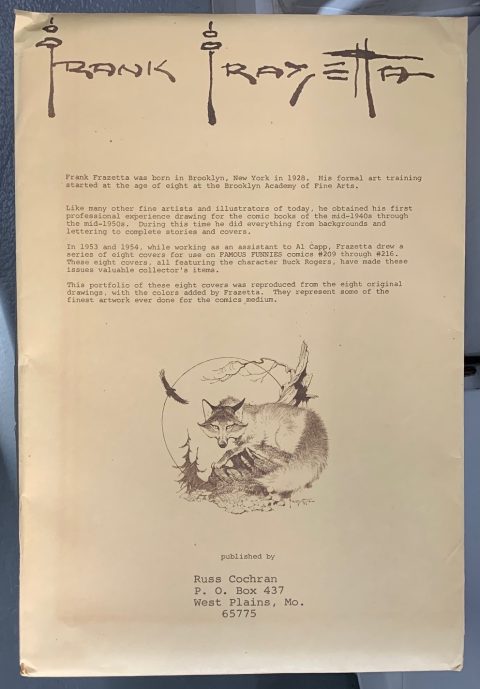 It's spooky how many cool and unique things were in my eBay auction pile this week. I'll cap it off with this bound edition of Jack Kirby's Fighting American featuring issues #1 through #7. I've never really come to a firm resolution on what I think of bound editions. I've had Daredevil #1 to 20 years back in a bound edition and I remembered I poo-pooed it at the time but the more I think of it these are the real deal, they are the original printings cropped and glued so they can be presented in a bound format. It will be interesting to see how the market treats these bound editions (I have a few others) as they hit the auctions.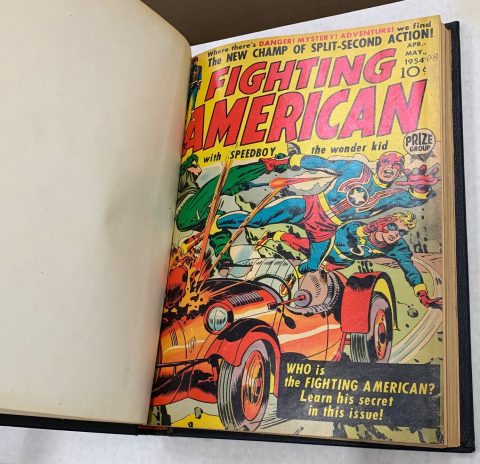 Our weekly icecollectibles ebay auction eerily ended last night on all hollows eve, luckily no books disappeared or burst into flames though I must say there were some hot finishes. Our CGC 8.0 copy of Amazing Spider-Man #28 closed at $1648.23 USD which was a strong result and bettering the $1440 sale recorded in September. Any time you can produce a stronger sale in October than you had in September you should chalk it down as a good positive result for the market. Let's hope November is kind to everyone.