You know what time it is when you have guys celebrating that the last GPA sale is only down 7% from the sale before; I actually had this conversation with a guy who seemed somewhat relieved at that result. Never mind that it was the third continuous lower sale for the book. Still, perhaps he's right, perhaps people are sensing that the prices are close to where they should be at the moment. It all varies from book to book of course but the general theme should still hold. I'm still preaching first appearances, cover appeal, character and title viability and more and more I'm focusing on scarcity.
We've rebranded the god-awful moniker of internationalcollectiblesexchange into the less puzzling and more direct ICE Collectibles. Our website for ICE is now icecollectibles.com and our eBay handle is icecollectibles. We've made the changes just in time to go to Fan Expo with fancy new signs and glossy two-sided postcards. Remember to visit the booth if you are in Toronto for the show. GAH! I still don't have a booth number, I'll get it into next Monday's post.
What a great stack of comics I sifted through for next week's eBay auctions.
I was checking Ace Comics #64, from 1942, for completeness when I realized just how poorly the lame cover hints at all the goodness inside. Alex Raymond's Jungle Jim, Hal Foster's Prince Valiant, Lee Falk's Phantom, Chic Young's Blondie and more are there waiting for you if only that cover had somehow grabbed your attention.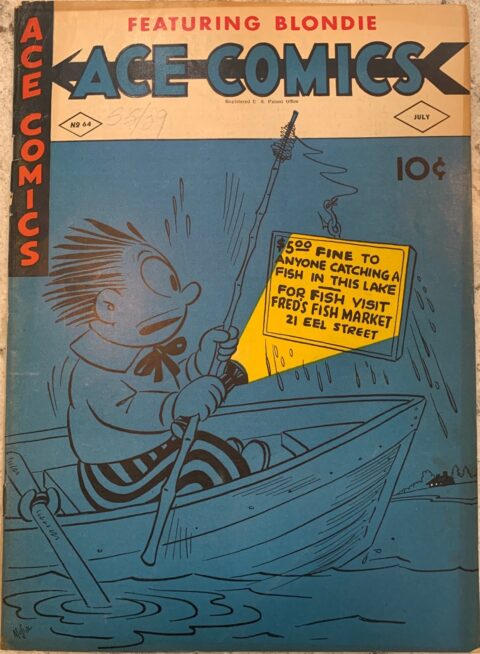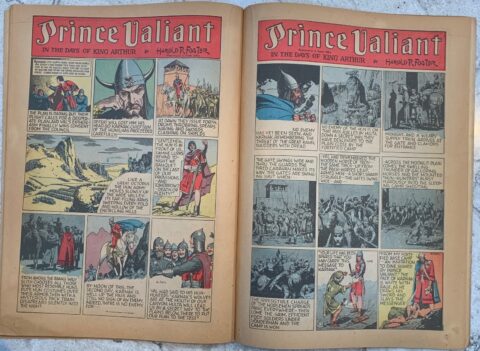 Our ad of the week comes from the back cover of Golden Legacy #5. Golden Legacy was the main title for a line of educational comics that featured African American history, they were published by Fitzgerald Publishing Co. from 1966 to 1976. The comic books featured biographies from noted historical figures like Harriet Tubman, Thurgood Marshall, Martin Luther King Jr and more. I read that over nine million comics were produced from this series, the embarrassing part is that I can't remember coming across much of these before, at least not a nice run like the one I have going up on eBay next week. Fitzgerald Publishing landed Coca-Cola and a sponsor which is evident in this ad on the back cover of issue #5, I don't know what I like more, the kid's bass or the guy's jacket.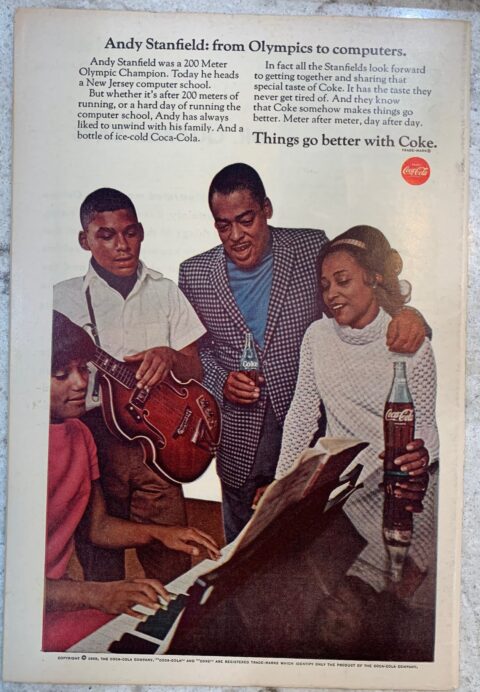 How about this two-page spread from Action Comics #45, those early DCs had so many backup stories in them providing us lots of cool splash pages throughout the books. I remember a couple of years back when I did my weekly Splash Pages, I'd have a tough time picking a splash page from one of those thick, fat early 1940s comics.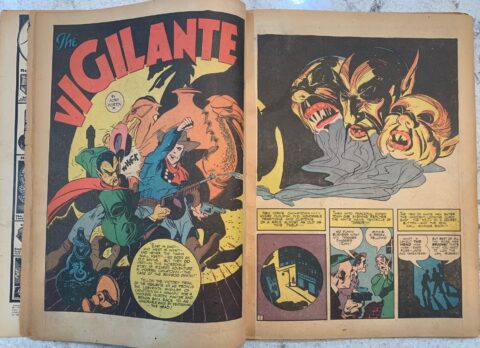 Last night our first weekly auction as icecollectibles ended with a flurry. Our CGC 5.0 copy of Tales to Astonish #44 closed at $997 USD, down from the July sale of $1,060. My handy dandy calculator tells me that is a 6% drop: heck, we're doing better than the guy at the beginning of this post, he was happy with a 7% drop!