Last week I tried to pin my ineptitude on the long weekend, this week I don't have that luxury. I had a nice batch of old comics, all heading into our weekly icecollectibles eBay auction, ready to take home with me to use in this post and for some reason I forgot to bring them. I think I'm slippin'. No fear though as we were lucky enough to get a visit from everybody's favorite ridiculous books collector, Ron Hobbs. Ron gave me this Voodoo #10 from 1953 to run in an upcoming auction. Pre-Code Horror is hot and great covers like this Voodoo cover are hotter still. There were a few books Ron was not willing to part with, he only brought them so he could watch me drool. He's like that. I've added all the eye candy below, enjoy.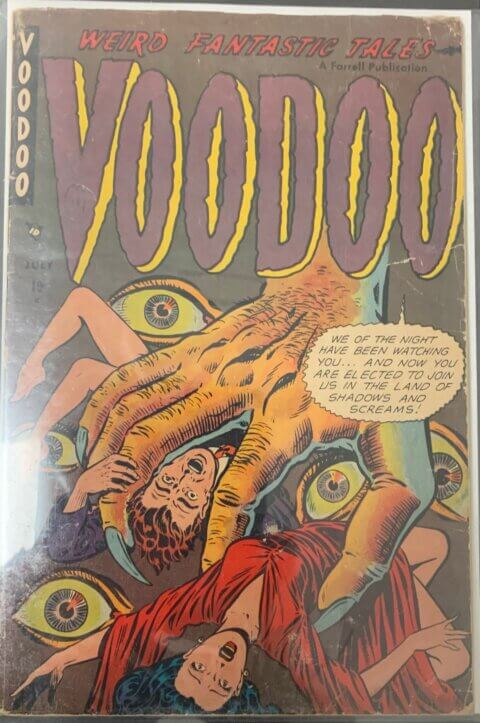 I knew a couple of guys setting up at the Ottawa Comic con this weekend. Initial reports are not good, my guys did about half the business they were hoping to do, graded comics were not in favor in Ottawa. What I didn't ask is if they were discounting to match the current market prices. You'd be surprised at how many dealers are trying to hold the line on their prices, not a good idea if you want sales.
We also had an intrepid reporter down at the Baltimore Comic Con. He reports that he thought the show was roughly on par with last year's show, which is good. He said there were people at dealer booths so it sounds to me like the dealers that adjusted to the times, those with more selection of cheaper books, those willing to adjust to the falling prices of the bigger books, those are the dealers that probably did better than others.
Spider's comments from down under mirror the conditions faced by the guys I know that were active on Instagram, Facebook etc., things are definitely slower on those platforms. I think the distribution model for collectible comics may be shifting, I think the buyers might be consolidating their buying to fewer, more established, better priced sources, the practice of us using these platforms to make quick flips or to shed unwanted stock is meeting some resistance.
On to more cool books from Ron's visit. Tormented #2, Sterling, September 1954.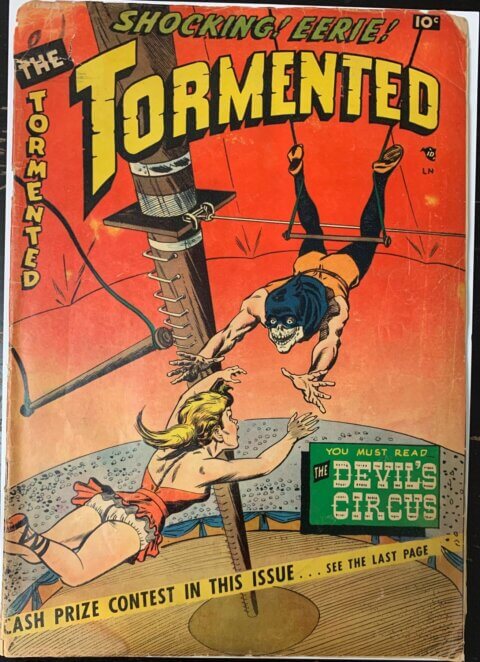 Journey into Fear #3, Superior, September 1951. I'm bugging Ron to throw this one in the upcoming Canadiana eBay Auction scheduled for October… would be a nice addition.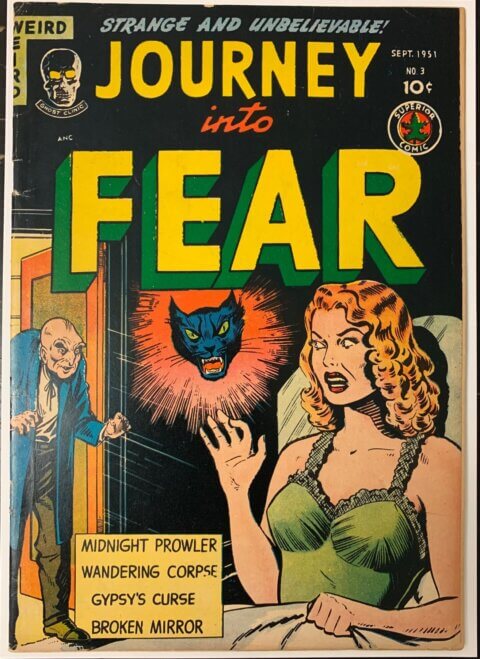 Teen-Age Romances #13, St. John, September 1949. I think a copy of this book sold for over $10,000 recently, crazy!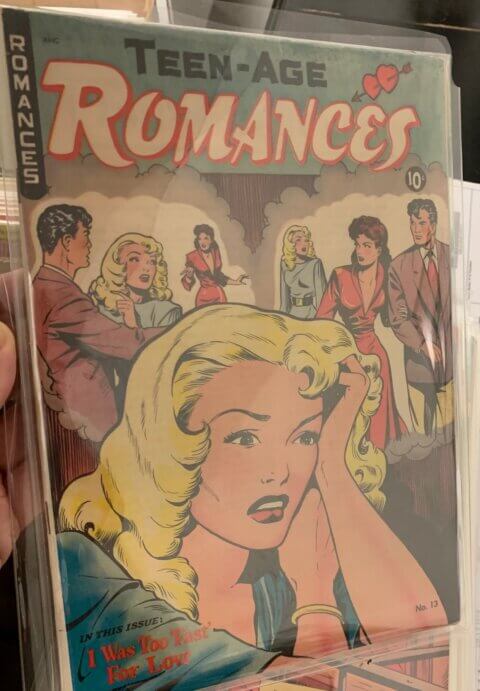 Mysterious Adventures #5, Story Comics, December 1951. I wonder it it's just a coincidence the artist put her facing us?