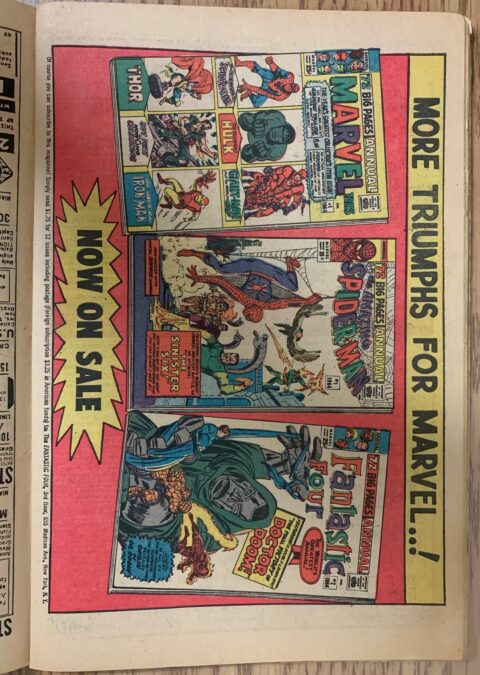 There were some strong responses to last week's post, I've even received a few emails and had guys bring up the subject when chatting with me at the shop. Our eBay auction results this week only reinforce the growing demand for incomplete books, results on books perhaps one tier below the bigger books selling the past two weeks, an X-Men #3 and an Amazing Spider-Man #10, both missing ad pages, both got great results.
I was talking to the owner of these books, as he came in to deliver more boxes for future auctions, sadly there were no old incomplete Marvels with this load (I can't believe I just wrote that) and we had a nice little chit chat on the subject.
It turns out he cut the pages out of these early 1963, 1964 Marvels to remind himself of the comics he was missing and still had to hunt down. He was cutting out the Marvel in-house ad pages showcasing other Marvel comics available for sale. Very often this page would be Page 12, just a few pages past the center spread. As he said this a little lightbulb went off in my head, often as I study GPA data on various books I will see Qualified results that sometimes have the comment "missing Page 12". I never thought much of this comment until this moment where I was discussing our friends cutting out these Marvel ad pages.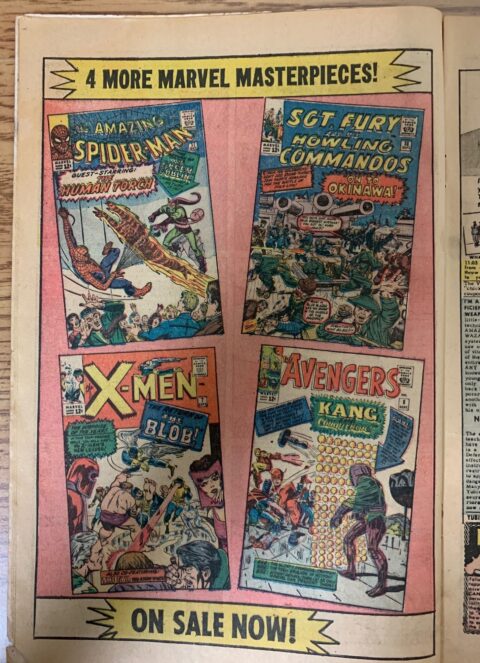 The story gets much better as a day later my friend calls me and says he found all those ad pages! He cut them out and stashed them in a file of some sort and they are still there.
Now the fun begins, which ad pages belong to which books missing Page 12?
It gets even better, he is going to bring these pages in on his next visit as I told him I want to try to run them on our eBay auctions! Yes, I may get laughed out of the Bocce club for this but I have a feeling this is going to be a very fun and rewarding exercise. I can see the lineup for the Marriage licenses already starting to form.
Speaking of fine form, last night on our internationalcollectiblesexchange eBay auctions we set a new GPA record for our CGC 4.5 copy of Sgt. Fury #1, the book received 69 bids and closed at $2325 USD. Sgt. Fury #1 remains the cheapest of the original Marvel Keys (check out this post I wrote 11 years ago), a good real estate agent will always tell you that it is good to buy the cheapest house in the most expensive neighbourhood, Advantage Buyer.