It was nice to find a box of old comics over at the warehouse. In an unmarked box, I found a stash that included a long run of Adventure Comics dating back to the 10 centers, also in the box was a nice but incomplete run of Sea Devils from #1 up. Have a look at some of those covers! There are some ridiculously good Russ Heath and Irv Novick covers in this run.
Has anyone noticed that Silver Age DC's are slower than slow relative to the Marvels of the era? Batman and Detective seem to be doing well but overall the Superman titles and titles like Sea Devils seem devilishly cheap right now. I'm thinking there is a good opportunity here, if the market keeps moving forward like this and Marvel's continue their rapid rise I think people will spot the value that Silver Age DCs will become. Focus on first appearances and great covers if you can.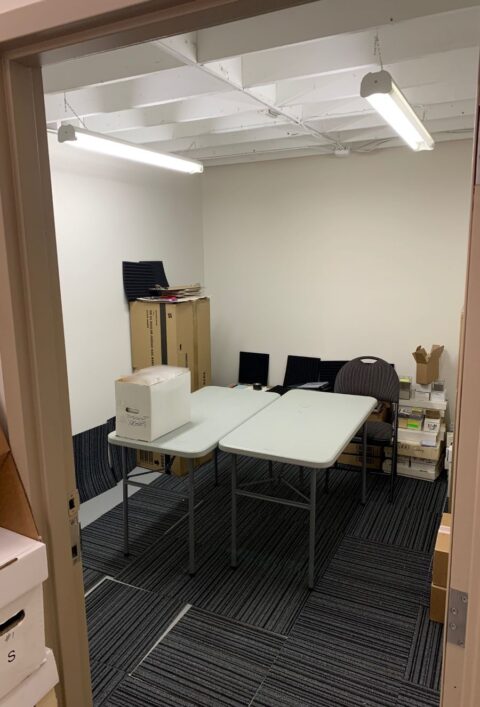 So there is an unused office in the warehouse that I've got my eye on. Looks like we'll turn this into some sort of processing room or office but for now, I want to line the walls with those sound-absorbing foam squares and use the space to record our Comic Culture podcast, the show could use some added quality and I'd benefit from getting some of Chris' sound absorbed, getting it all absorbed might be too much to ask I guess.
The key will be to fill the room with some positive energy, if anybody knows any Feng Shui tips or some good potpourri suggestions please send them in. I think some pictures on the wall would work, Group of Seven? Kirby? Adam Hughes?
This week on our eBay auctions we had strong results on many of our listings, we set new GPA price records on 8.5 copies of Avengers #5 and Avengers #6. My favourite book in the auction was a CGC 2.5 Fantastic Four #3, FF #3 is such a titan, its March 1962 date puts it months before Amazing Fantasy #15, Journey into Mystery #83 and Hulk #1, it's a heavyweight still under-appreciated and our copy sold for $1075, just shy of the top price of $1100. Advantage Buyer.