I planned on posting last night but that all fell apart when I got home late and tired after spending most of the day cleaning out a storage locker of comic books and toys and then dumping them into my newly opened and nicely organized warehouse. I also planned on having a nicely organized warehouse to work out of but that all fell apart when I dumped a storage locker full of comics and toys into my newly opened and nicely organized warehouse. This warehousing business is tough! So, my weekly posts on processing the stuff in the warehouse will have to wait another week. The comic collection out of the storage locker did have a few nice tidbits: there was an Amazing Spider-Man #300, a New Mutants #98 and I was almost able to put a Fall of the Mutants set, I just need to find a copy of New Mutants #59!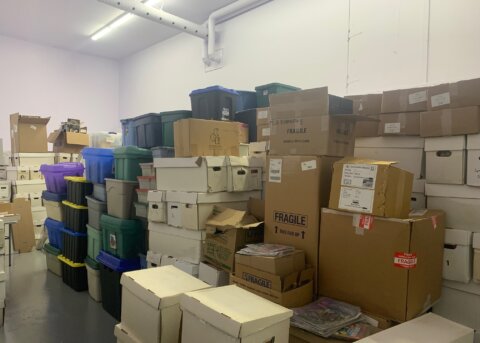 This week's "going to eBay auction" pile got us back into the regular flow after that little Canadiana insert auction. My ad of the week had me revisiting a familiar scene. I'm infatuated with the seedy underbelly of 20th century American hucksterism; I've often posted those novelty pages comic book ads selling glasses that will help you see through girls' tops and instructions that will enable you to hypnotize girls. It's all so scammy and shady but hey, there's a sucker born every minute. I felt a glimmer of hope when I saw this Dell Trading Post ad in 1961's Lone Ranger #142. These ads looked reputable, wholesome even, look at the items. It's all practical stuff you can use, probably all from quality manufacturers… like I said, one born every minute.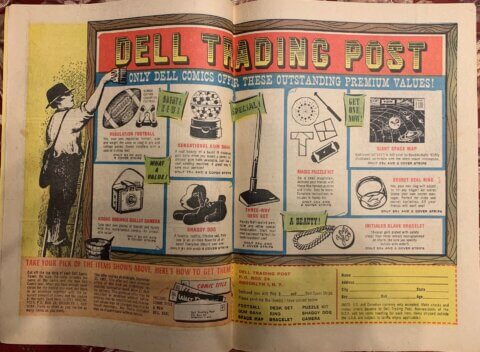 Our cover of the week is identifiable from a mile away. Us old timers are a bit elitist when it comes to what constitutes an iconic, or even a classic, cover. We like spouting out books like Spidey #50, Surfer #4, Black Cat #50 and so on. I'm opening my mind up to the possibility that more modern books can have classic covers, have a look at Thor #337 by Walt Simonson, this has become one of the iconic covers of the modern age. Let's try to think of other iconic covers of the modern age… ASM #300, Hulk #340… come in and help me out with a few of your suggestions down in the comments field.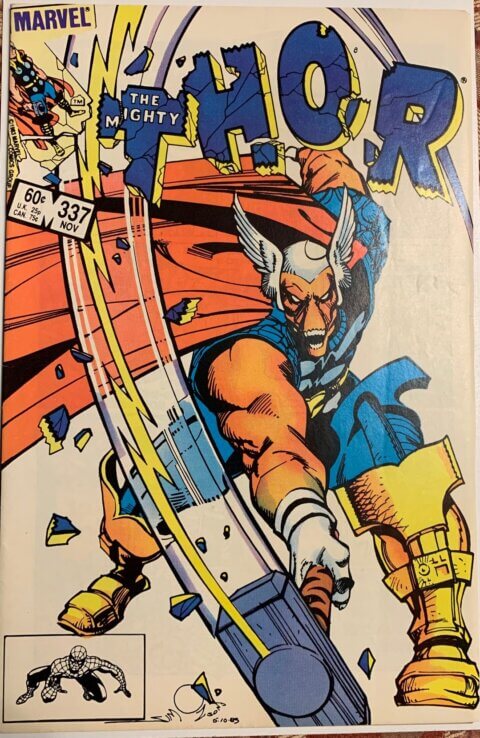 We've talked before about how original art values are based on the content of that particular page. With that in mind I can see some of the lame, standing around talking page getting only a fraction of a page only two flips away. Case in point this two-page sequence by John Romita out of Amazing Spider-Man #68: that is one incredible battle sequence, we get ten panels of Spidey and Kingpin fighting and as a bonus one of the panels has a four-image sequence of the fight! These would fetch a pretty penny.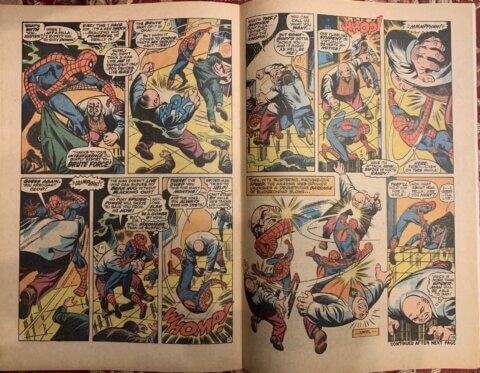 We knocked that Canadiana eBay auction out of the park! Last might ICE Collectibles 4th Canadiana auction ended on eBay and there were some really strong results. I like this Canadian Edition of Marvel Tales #100; it had a strong CGC 6.0 grade and it went for $470 USD. The last American edition CGC 6.0 sold for $280 back in 2020.