I've spent a lot of time talking about how important covers are as demand drivers and drivers of value. Today I'm going to roll out the first of a series of Top 20 Covers from multiple genres and eras. This is my list and I am by no means an expert in any of the genres and eras so I'm sure my biases and preferences will come through.
I tried not to lean too heavily on a single theme or motif so for example there may be more great skull covers but I did't want the whole thing to be just skull covers. I tried to approach it as a "Must Have" list for collectors, the cover should have one or more of the following things going for it, being iconic, nasty factor, shock value and wow eye appeal among other things. I'll note that there were a few Crime Comics that I was thinking of adding because of their covers but I decided to leave those for the Crime Comics Covers post, I may have snuck one in here.
Personally I think most of the 11-20 books could be interchanged with others just as good, the top 10 was the hard part. So lets begin shall we;
20: Chamber of Chills #23, this guys leaving a really bad first impression.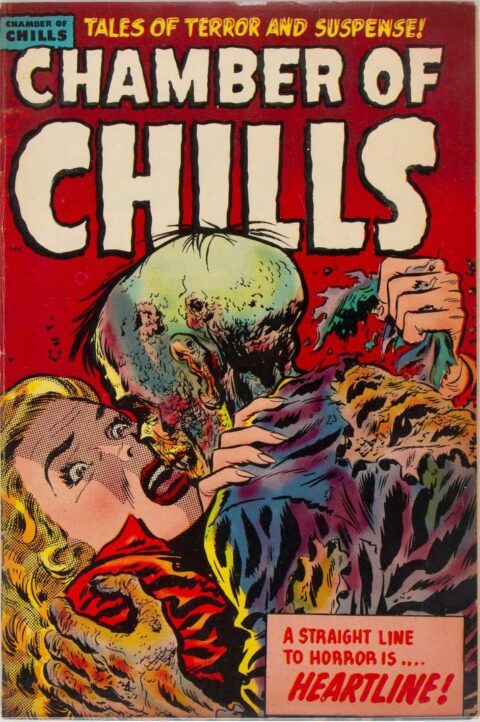 19: Worlds of Fear #10, there were several really good eyeball covers but I picked this one because it looked back at me.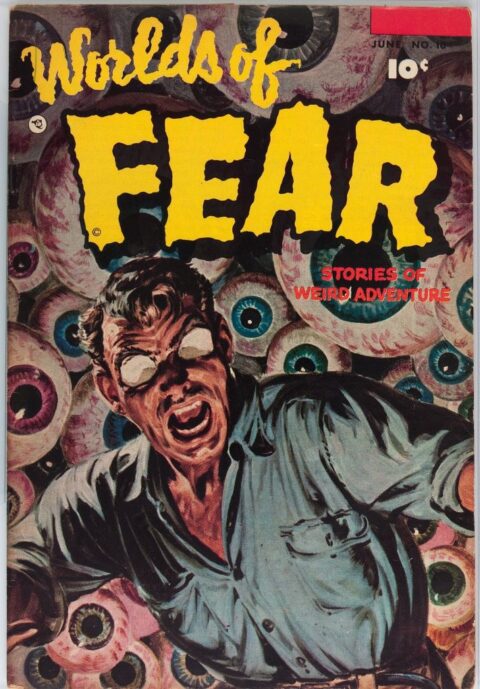 18: Beware #10, Frank Frazetta was himself a demon I believe, great cover.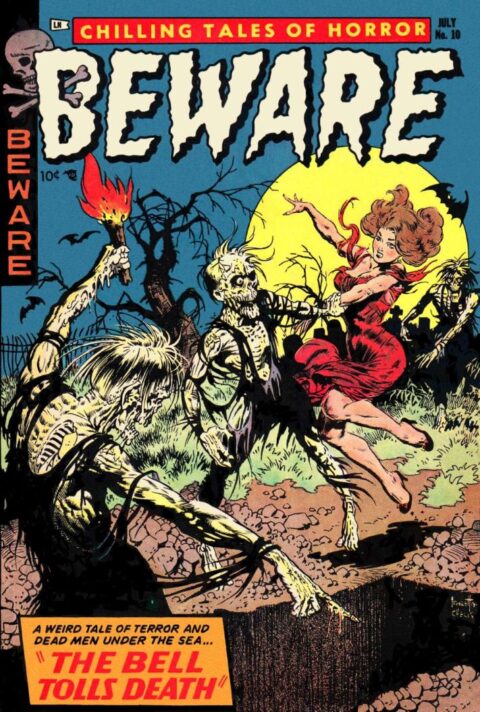 17: Out of the Shadows #8 is nasty, being bald might be a good strategy against this guy.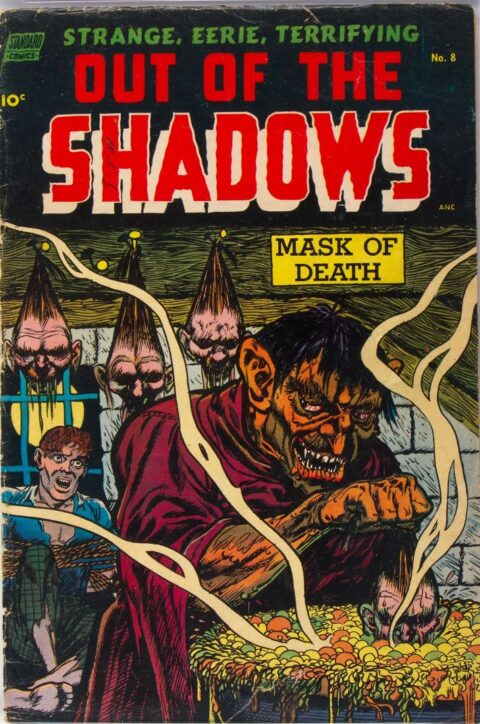 16: Law Breakers Suspense Stories #11, the premise of this cover, damn.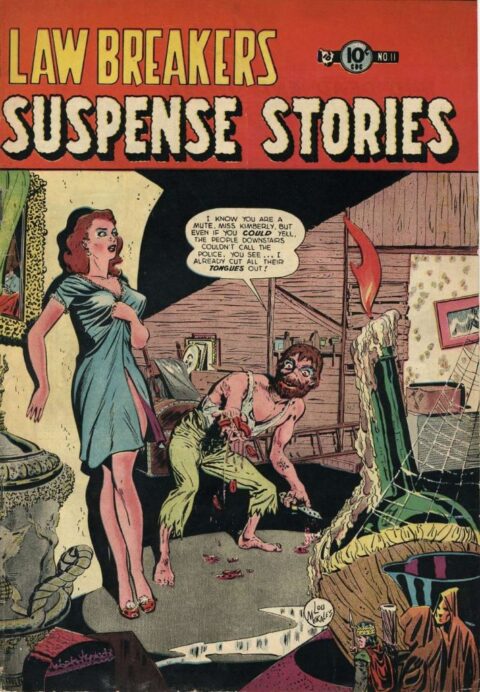 15: Ghostly Weird Stories #122, L.B. Cole is a favorite of mine as you'll find out. I had one of these a few years back, wish I still had it!!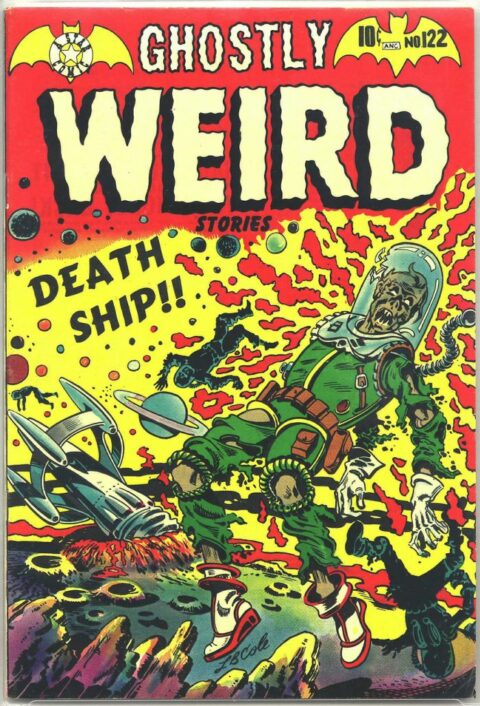 14: Weird Mysteries #4, fantastic skull cover, the color scheme works and that ant monster, nice.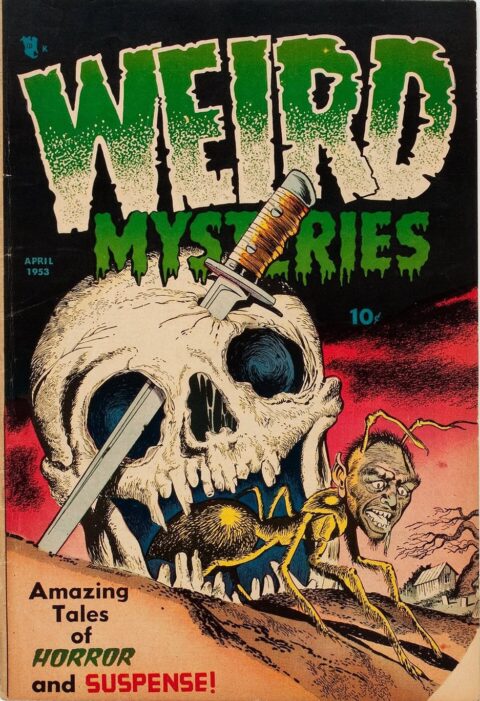 13: Mister Mystery #11, at least they're not in his pants.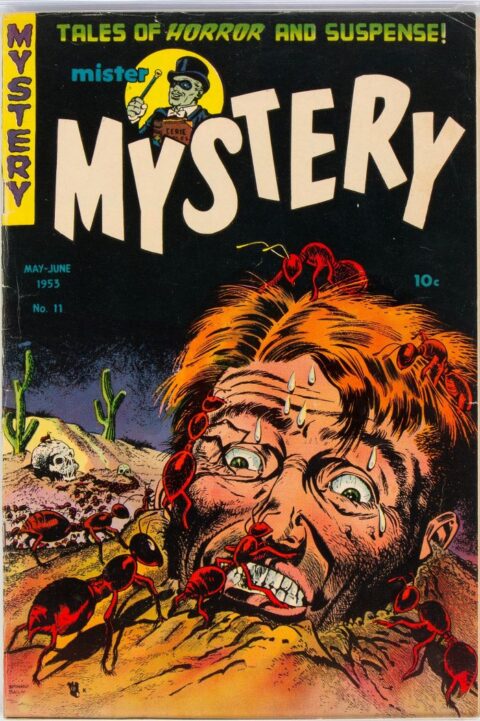 12: Blue Bolt Weird Tales #114, L.B Cole again but how can you argue against this cover!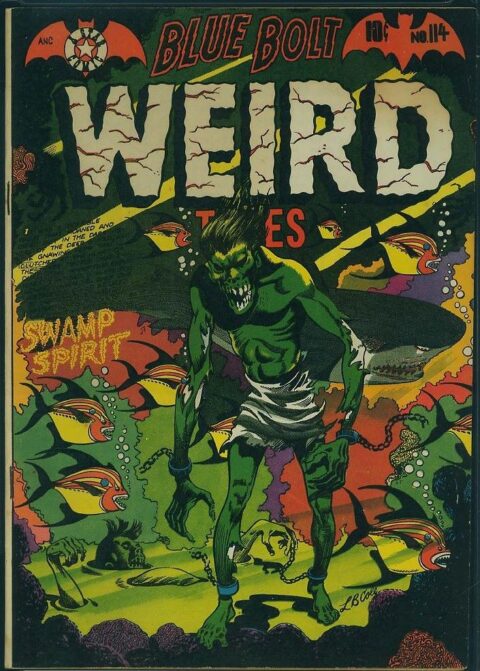 11:Mister Mystery #18, this might be the nastiest of all the covers, gulp.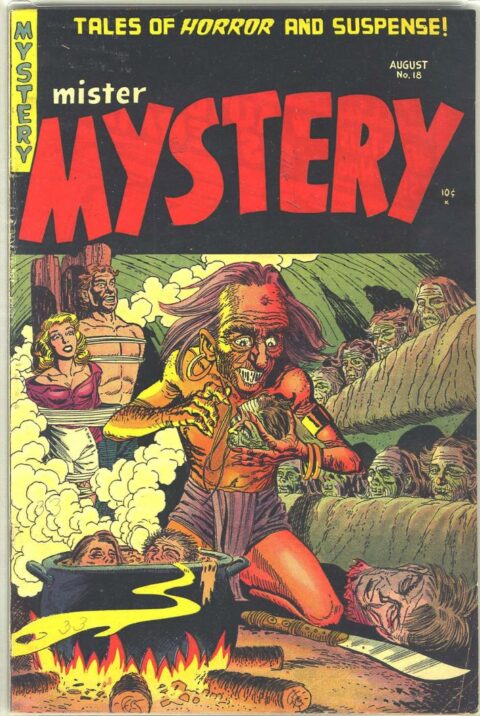 10: Punch Comics #10, I was thinking this might belong in the Crime Covers post but look at it, the absolute classic skull cover.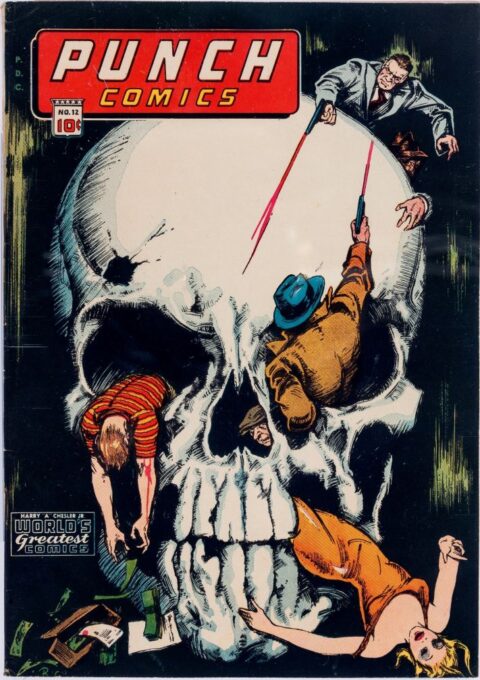 9: Mister Mystery #12, that Mister Mystery title produced a lot of memorable covers and none better than this one.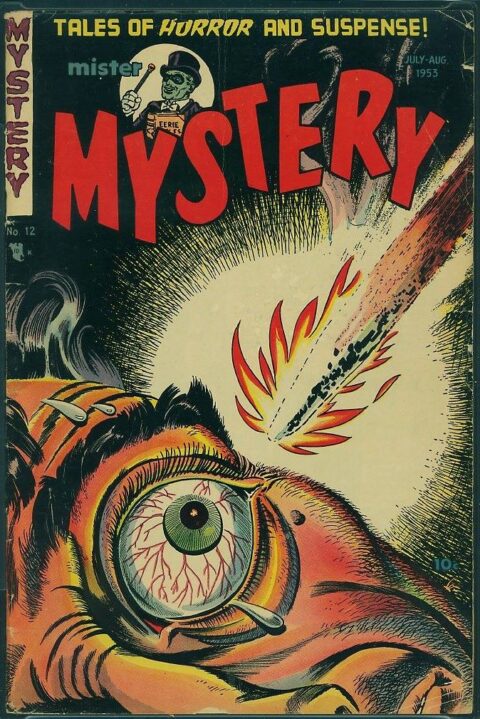 8: Tomb of Terror #15 is ridiculous, should be on everyone's want list.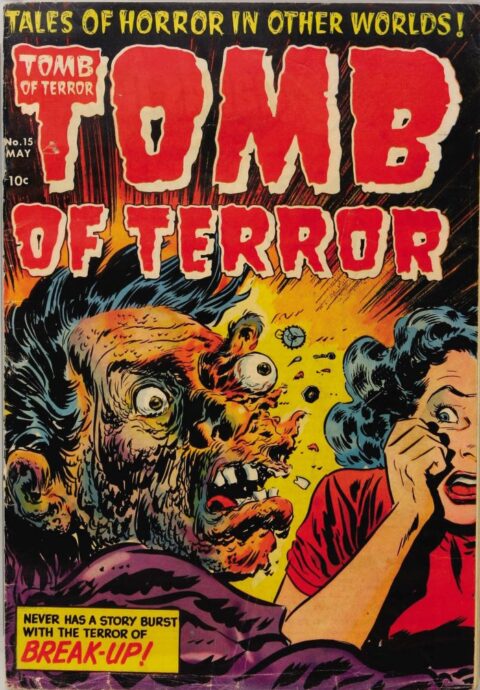 7: Haunt of Fear #17, for me this is the finest of the horror covers from E.C. Comics.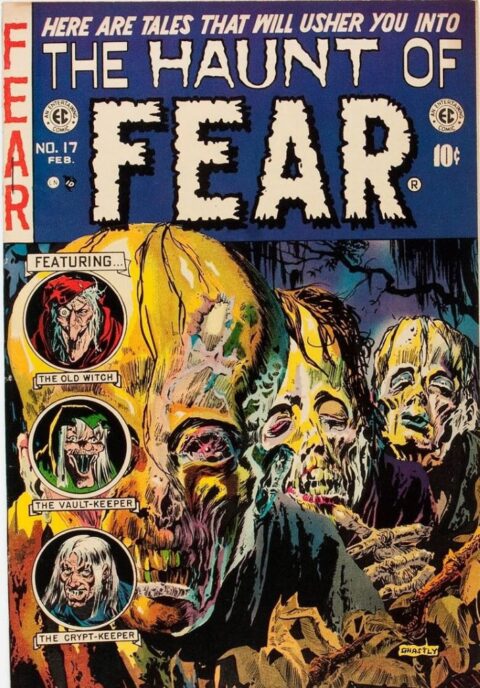 6: Chamber of Chills #19, such a great cover and one that the newer generation of collectors has really took a liking to.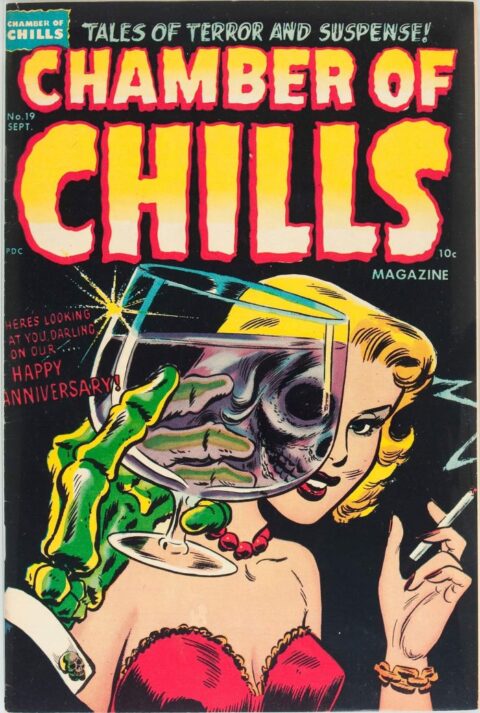 5: Witches Tales #25 is just nuts, the pieces of meat flying off seals the deal.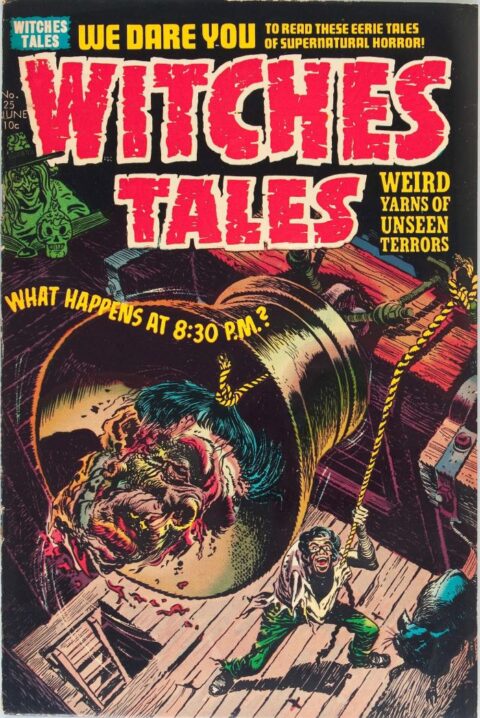 4: Startling Terror Tales #11, L.B. Cole created one for the ages here, a truly iconic cover.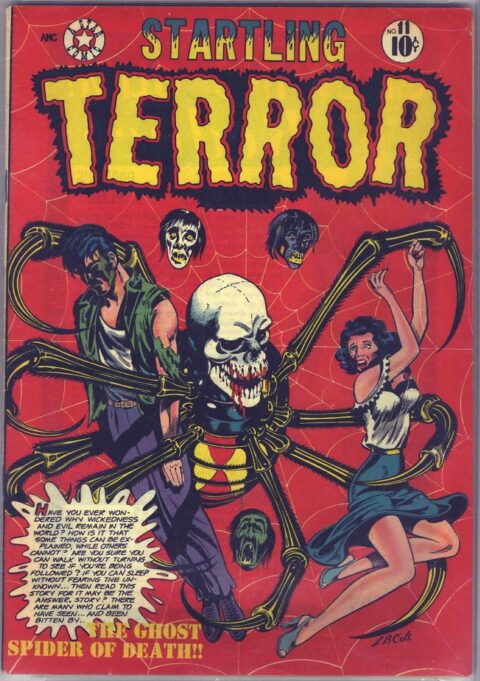 3: Crime Suspenstories #22, beyond nasty but near the top of every collectors want list.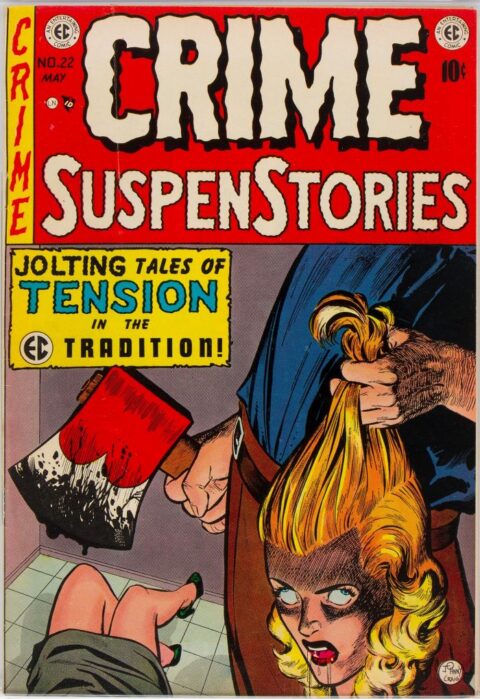 2: Weird Mysteries #5, beyond words! I had one of these back in the 90s and like an idiot I sold it for mere money.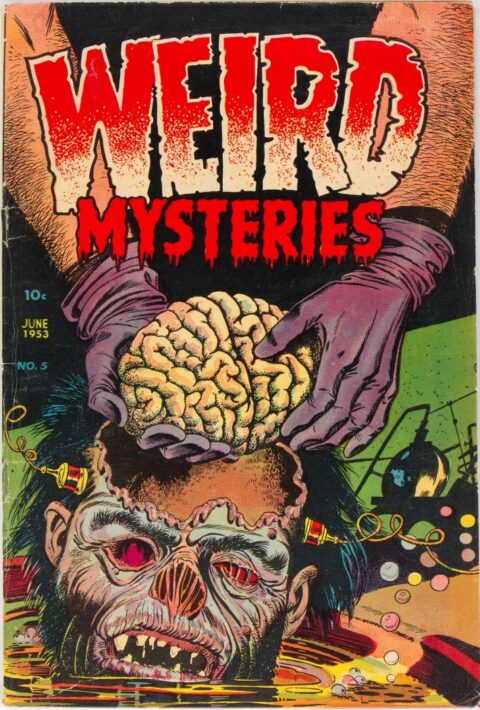 1: Black Cat Mystery #50 is perhaps the most iconic horror cover of all, just rhyming off the title and issue number is enough to send this image flashing though comic collectors heads.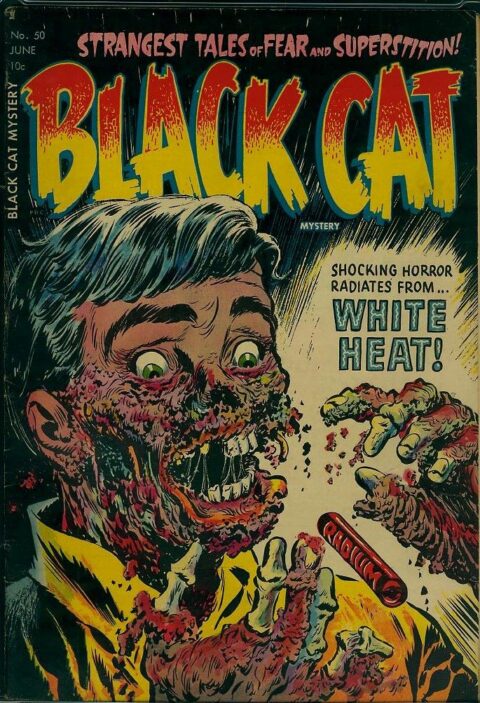 1: