Couldn't pick a theme this week but I knew I had to show you this nasty Bob Fujitani splash from Pep Comics. I had Bob featured in Week 1 and I'm not sure why I've waited this long for his second splash, a stunning and impactful work.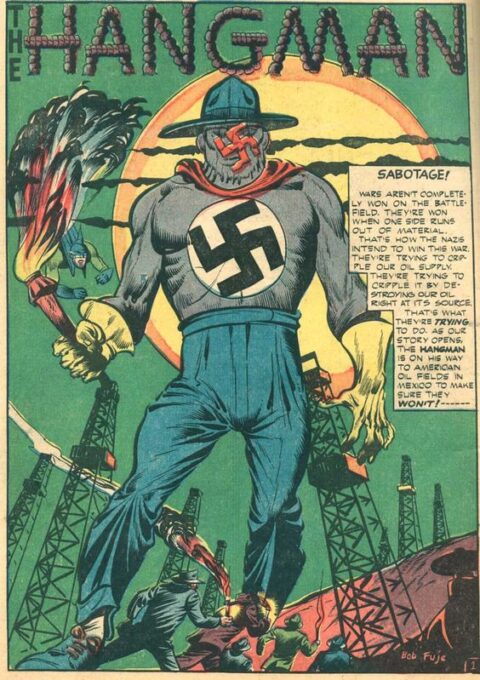 Here is Frank Springer channeling Steve Ditko and Jim Steranko in a splash page from Nick Fury #7, from December 1968.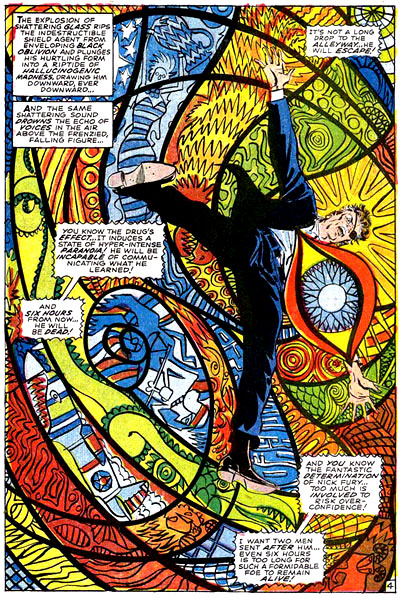 I was never a big David Mack fan but I thought I'd post this page from Daredevil #55 (1998) to see your thoughts on him.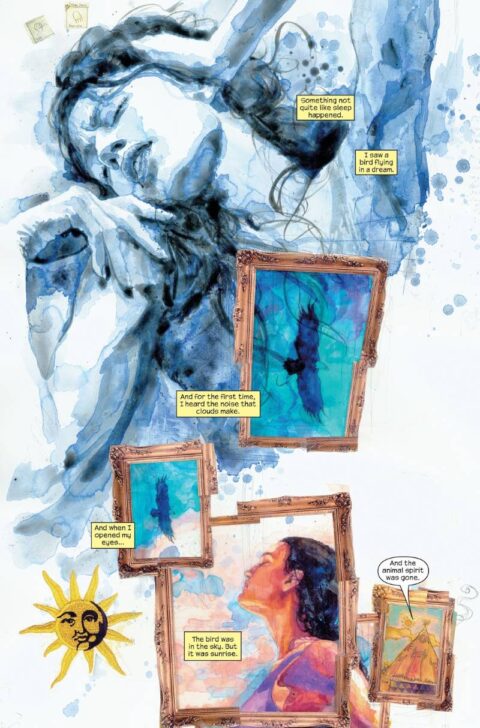 This week my "count the pages eBay pile" was all Marvels so I went with two all time favorites, I could have easily opened Silver Surfer #3 to any page and got post worthy art, Mr. John Buscema never ceases to amaze.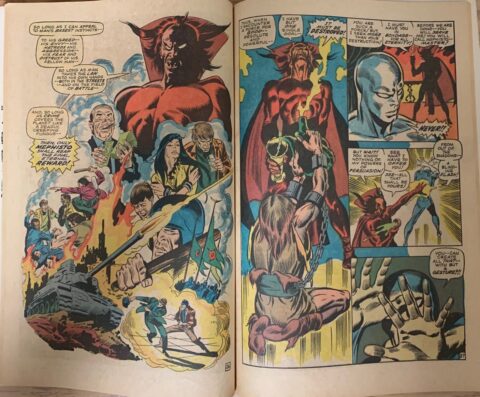 There was a Thor pile to go through and when I was counting the pages to #138 I ran across this great splash from Jack Kirby, immediately I remembered the time I forgot to bring the beer to a Super Bowl party I went to.