We've picked our date for our annual eBay Canadiana Auction: it will go live Friday, May 19th and finish up Monday, May 29th. This will be our 3rd Canadiana auction and will easily be our biggest and best yet; we already have over 200 lots lined up on our way to a 300-plus lot auction. If anybody has any cool Canadiana collectibles they want to sell contact us through the ICE Collectibles website. Last year we had a copy of the insanely rare Better Comics #1; this year we'll be offering up a piece even rarer! Details to come.
I just figured out I'll be missing the Montreal Comic Con this year. I'll be travelling to Europe at that time. Damn, I liked going to that show. Maybe I can find a con on the Continent in mid-July to early August? Probably not where I'm heading; unfortunately the Balkans is not a hotbed for collectibles! I've always envied the great Harley Yee with him setting up in London England, Sydney Australia, and all over; it's a ton of work but the places that man has seen. He tells me it's mostly just hotels and convention halls but I don't believe a word of it. I was thinking of going down to the Motor City show just outside Detroit in late May, that show was always a good one to buy at. I would imagine I'd really have to use my haggling skills as I assume a lot of a dealer's stock has old price stickers on it. When I used to set up at a lot of cons I never had time to go back over all my inventory to adjust prices before every show so the stuff that was gaining in value often sold quickly at the cons while the stuff going stale would just sit in the bins with me unaware that the stuff is now priced out of the current market. I'm assuming there are more "stale" books in a dealer's bins these days and I'd hope the dealers would realize that and be a lot more negotiable with the price. One way to find out.
This week's "heading to eBay auctions" pile had a run of Weapon X from Marvel Comics Presents in it. As I was quickly grading the books I stopped to admire Barry Windsor Smith's cover to #79. This one just stood out from the pack for me, very stylistic and very interesting, it was an easy pick for my cover of the week.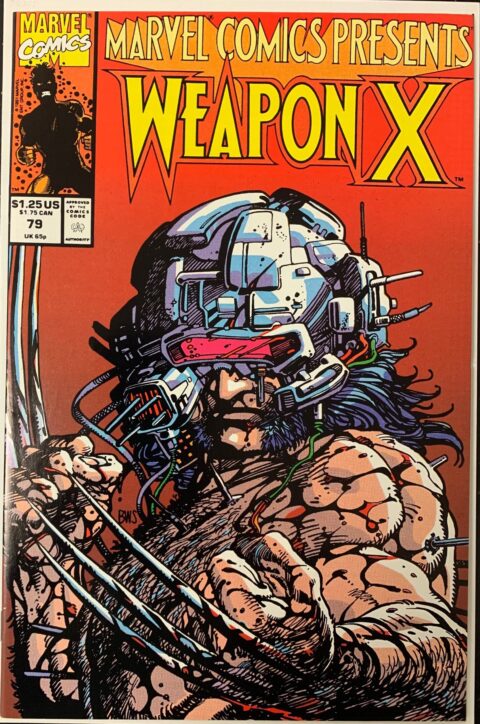 I was leafing through a copy of Feature Comics #103 and was blown away by Reed Crandall's work on the Doll Man story. The whole story had Citizen Kane vibes and Crandall played with innovative angles for his panels. Crandall also has an eye for the ladies as is evident on this page. Great stuff.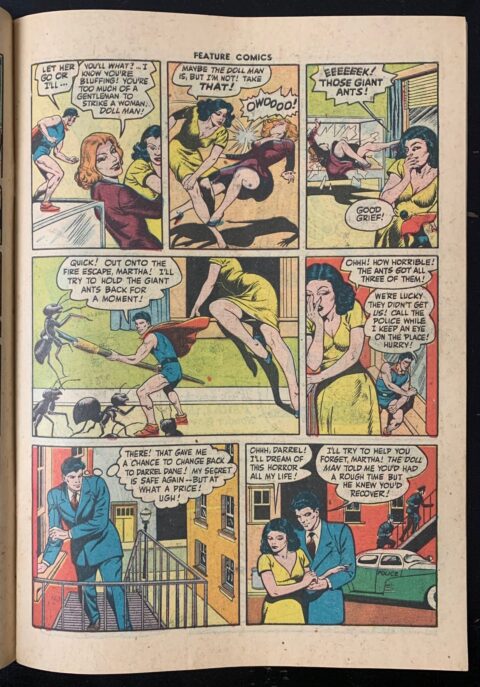 Here it is! Is this the most iconic comic book ad ever? This is the one I had in mind when I posted the ad hall of fame idea a couple of weeks ago. Of course, it would depend on when you came up through the hobby but most of us collected back issues and we'd all be used to ads from at least the 1960s. This ad came from Creatures on the Loose #30 which was published in 1974: the ad looks obviously older, at least from the 60s if not back into the 50s. Why change a classic?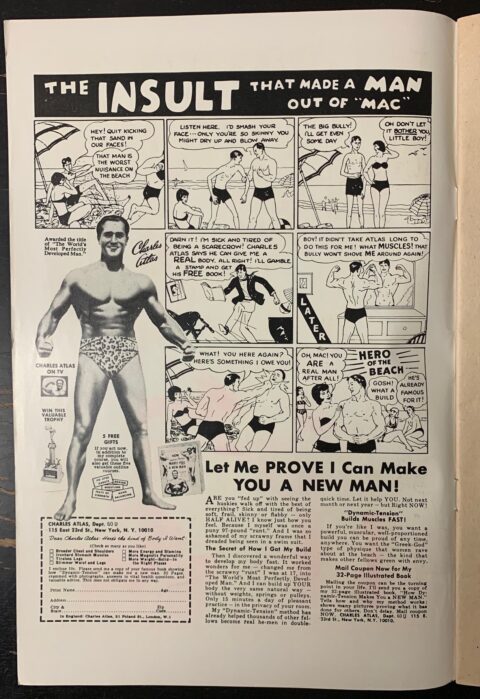 Our latest weekly ice collectibles eBay auction ended last night and I'd like to highlight the Batman #54 graded at CGC 4.0. Golden Age comics have been a bright spot within the recent downward trend in collectible comic values. Special issues and special covers have been strong but even regular run issues like the Batman #54 pictured are strong. Our copy sold for $400 USD which is above the price a 4.0 realized last year. Golden Age is where it's at right now.