Boy Com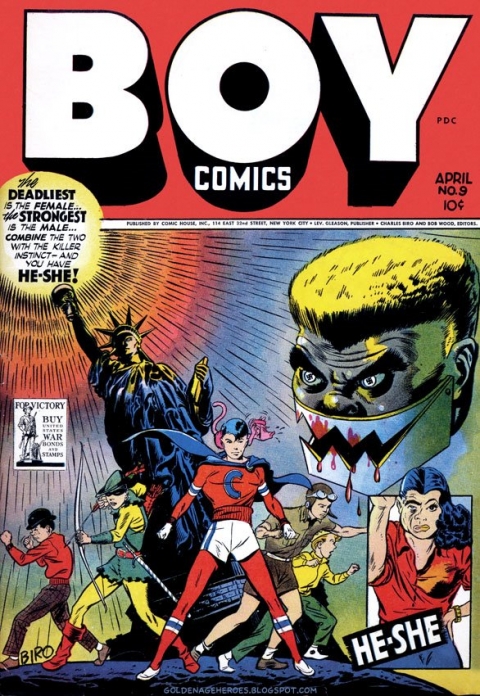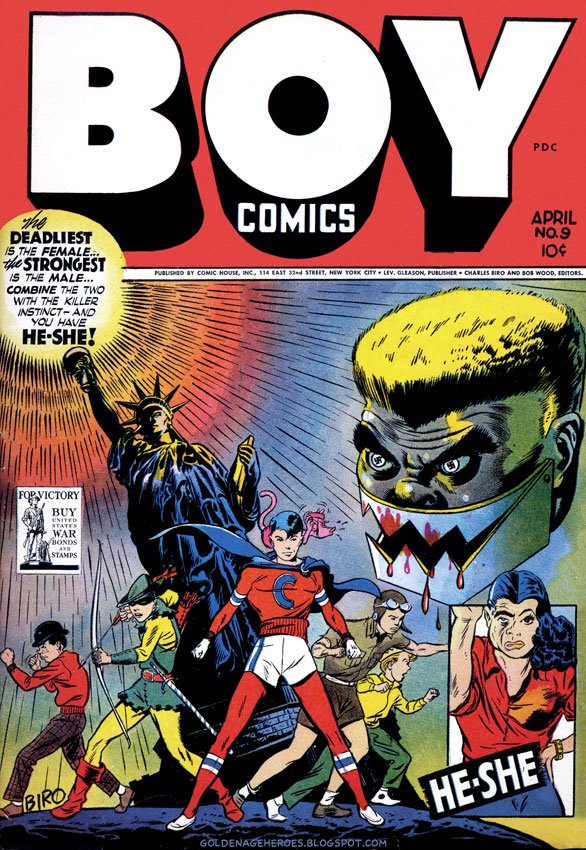 ics #9, Lev Gleason, April 1943
It seems I haven't posted a 1940s comic in almost a year.
Considering my opinion that the 1940s are the largest reservoir of yet "undiscovered" gems this is certainly an oversight I'd like to correct right away.
Have you noticed the micro analysis of all the comic titles over the last few years? It seems every 3rd issue of every title is all of a sudden a key, or soon to be one! The trend has been the strongest in the Silver, Bronze and Copper Ages. Imagine when the same starts happening to all the Golden Age titles?
This week's Undervalued Spotlight shines on Boy Comics #9 featuring the 1st appearance of He-She. Talk about a messed up character, just read the great write up on the page posted below. Strong like a Man, deadly like a Woman?
Anyways on one side you get a femme fatale and on the other you get a thug gangster, combined you get one of the craziest comic book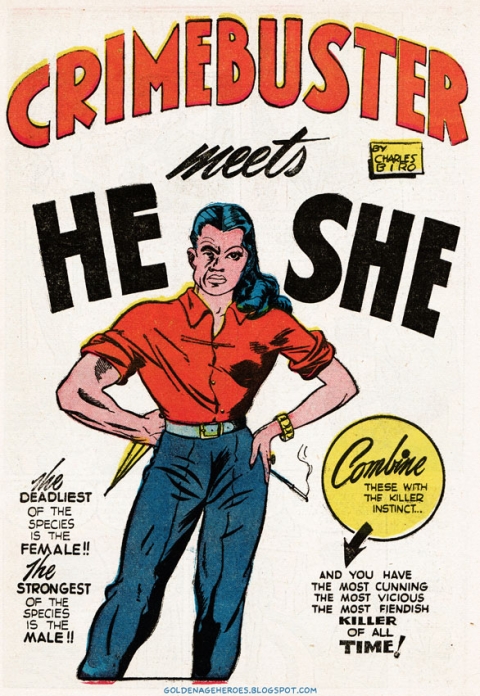 characters of all time. The only thing that hurts He-She is that Boy Comics #9 is his/her only appearance, he-she gets sent to the Chair for his/her crimes.
Maybe I'm reaching but the character could potentially tap into the whole transgender conversation, the comic is an interesting early attempt at any rate.
I believe the character is now public domain so it's obvious that we need some brave souls to step up and revive He-She! The character has conversation piece written all over it: it's a character that could easily ignite and climb out if its current obscurity.
There are only 5 on the CGC census but I attribute that more to lack of submissions, I've seen tons of Boy Comics clogging old dealer bins, I bet there are some nice copies of #9 still out there waiting to be rescued.
The 45th Overstreet price breaks for this book is $992/$1,696/$2,400 in the 8.0/9.0/9.2 grade splits.
Strengths that make this comic a good long-term investment are:
First appearance of He-She
Obscure 1st appearances from the Golden Age may be a wave of the future