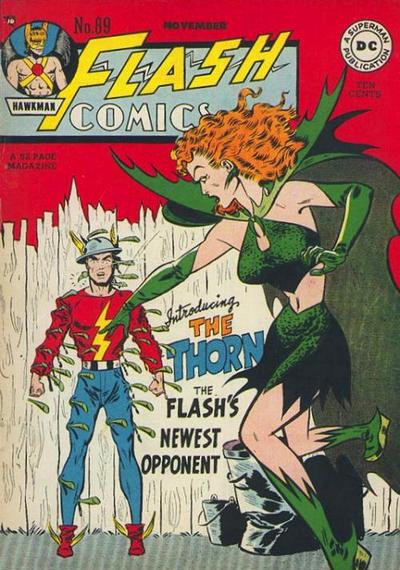 Flash Comics #89, DC Comics, November 1947
It's getting tough following one of Mike Huddleston's Spotlight picks. The man brings the right mix of passion, knowledge and insights and always leaves us with something unique. So the pressure is on this week for me to come up with something better received than, say my recent brilliant Tom Landry pick!
It all reminds me of a story I read about the Monterrey Pop Music Festival of 1967. The Who's Pete Townsend was arguing backstage with Jimi Hendrix about who was going to close the show. Neither wanted to follow the other but Townsend won the argument and Hendrix had to go on last. That was when he lit his guitar on fire during Wild Thing.
So short of lighting my computer on fire I thought I'd explore the recently developing and scorching hot trend of what I'll call "nouveau iconic" Golden Age covers. This is a very large mine out of which many new gems will surface over the next few years.
So which covers? How do we find them? I'm not sure but this is what I've come up with so far. Principle character plays second fiddle to a prominent villain on the cover and for some reason it helps if the villain is on the right side. The dynamics and colors of the cover have to be really eye catching, actually a lot of things have to be working but there are thousands of Golden Age covers and using Durajlija's Equation for Iconic Golden Age covers (a derivative of Drake's Equation for habitable planets) there has to be hundreds of these covers hiding out there.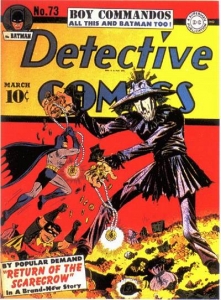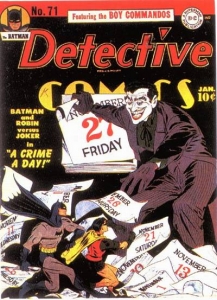 Oh yeah, the Spotlight! The Undervalued Spotlight presents the first cover discovered under this equation, Flash Comics #89.
What started me down this route was last week's sale of a CGC 4.0 Detective #73 for $3,500 and the reason I noted that one was the insane $20,000 earned by a CGC 8.0 Detective #71 a few weeks back on Heritage.
Both of these Detectives fit my formula, both of these books were cheap to buy a mere 2 years ago and still Flash #89 delivers something the Tec's don't, a first appearance.
According to my new formula Flash Comics #89 doesn't need to bring anything else but it does. Flash Comics #89 introduces the Thorn. A character re-introduced in the Bronze Age in Lois Lane #105, Thorn went on to team up with Rose a la Rose and Thorn.
Iconic Golden Age covers have been a thing for a very long time except the club seemed to be quite exclusive. Suspense #3 should come to everyone's mind. I think we're at the cusp of a trend that will flush out more "must have" covers of the Golden Age. When you think about it that CGC 5.0 Nelvana Compendium from 1945 that just sold for $14,750 fits into the "nouveau iconic" slot. That book's cover is now seen as the standard for Canadian Golden Age. In a way I was betting that the Canada Jack cover would eventually get on that bandwagon, I picked my CGC 5.0 for $905.
There aren't many copies available but the book does trade. There is a coverless one on eBay right now for $70. Last sale was CGC 5.0 one year ago for $425 and that price was down from a previous sale.
This book is a winner, get one if you can.
The 45th Overstreet price breaks for this book is $1651/$2826/$4000 in the 8.0/9.0/9.2 grade splits.
Reasons to buy this comic book as an investment.
First appearance Thorn
Soon to be an iconic cover!