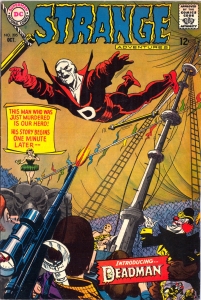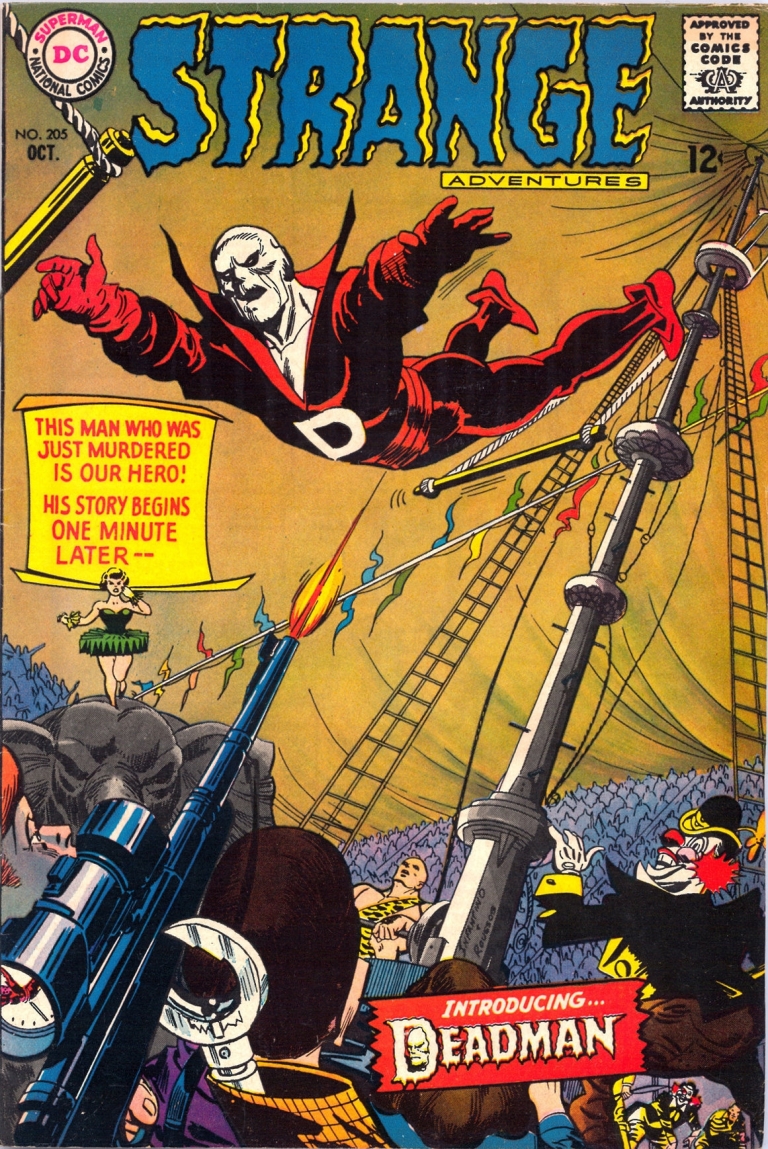 Strange Adventures #205, DC Comics, October 1967
The Silver Age has seen heavy speculation on all 1st appearances of note. Pure speculation can put strong upward pressure on prices as we rush to own these key issues before they "explode" in value thanks to some future exposure/popularity that we hope the character will enjoy.
Characters like Poison Ivy from Batman #181 (June 1966), have blown past those initial speculation prices and continue to climb thanks to the character being embraced by popular culture at large.
Other characters had benefited from this speculation boom but then stalled or even pulled back slightly in value. This week the Undervalued Spotlight shines on one such book, Strange Adventures #205.
Strange Adventures #205 features the 1st appearance of Deadman. Created by Arnold Drake and Carmine Infantino and then famously handed over to Neal Adams (as artist) with #206 on.
Deadman is a tricky character, he is the ghost of a man named of Boston Brand, a circus performer who was murdered. His spirit was then given the power and ability to possess and command any living being.
Deadman recently headlined the Deadman: Dark Mansion of Forbidden Love mini-series which was critically well received but I don't think this is the title that will ignite the value of Strange Adventures #205. I do think the character is a great storytelling vehicle and I think he's a great fit for the Batman side of the DCU. Deadman as a strong supporting character in the DCU should be more than enough to elevate the prices of high grade copies of this book.
High grade copies are scarce, there are only 33 CGC graded at 9.2 of above. The last CGC 9.2 fetched $1554 on the market down from $1800 the sale before. Prices have been dropping in the 9.0 grade and in most of the grades below.
Prices for high-grade copies of key DC 1st appearance issues from the 1960s have been climbing fast. Strange Adventures #205 has the character potential and the scarcity of grade to make some easy gains from current prices.
Try to grab a nice tight 9.2 with good centering and squareness. I think patience will pay off for this book.
The 46th Overstreet price break for this book is $285/$641/$1000 in the 8.0/9.0/9.2 grade splits.
Reasons to buy this comic book as an investment.
1st appearance of Deadman
1960s DC key
1st Comics Code approved narcotics depiction?