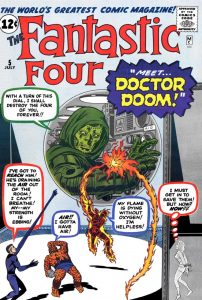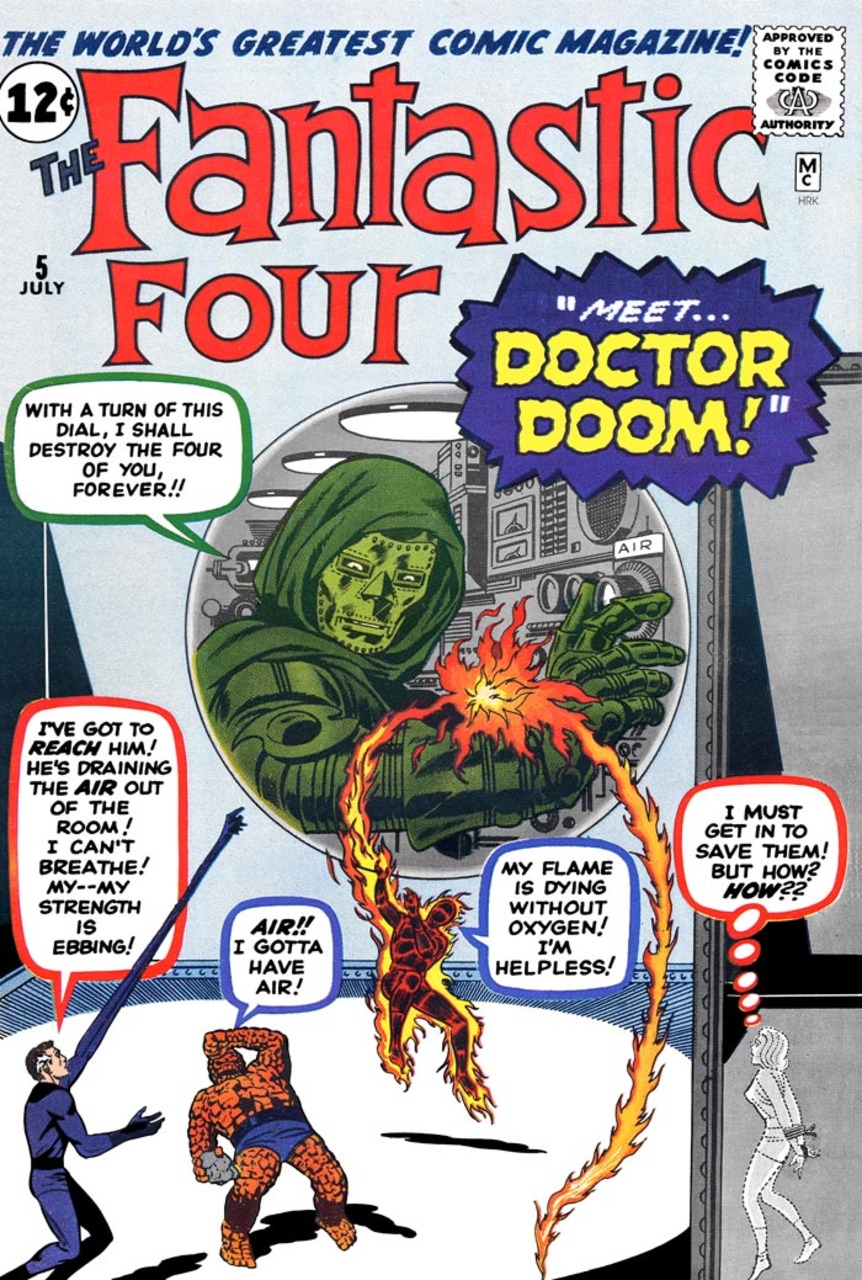 Fantastic Four #5, Marvel Comics, July 1962.
This week I gave myself a big challenge, to pick a huge Marvel book that still has tons of upside. One can argue that lots of them still do but I set about trying to narrow it down to one for this week's post.
So without further ado I present this week's Undervalued Spotlight as Fantastic Four #5. Fantastic Four #5 features the 1st appearance of Doctor Doom.
Walt! Haven't you been picking a lot of Fantastic Four books lately, you buy a big collection?
Well yes and yes but I've been buying FF collections for decades and the FF run has been so neglected for so long leaving me a lot of catching up to do.
Fantastic Four #5 is ancient Marvel, July 1962 makes it predate Spidey, Thor and everybody else really, except the Hulk. Marvels from 1962 are like 1930s superhero comics, the rarest of things.
I once covered FF #2 on a Spotlight arguing that it was the beginning of the whole Cosmic Marvel thing. Fantastic Four #5 then was surely the beginning of the Mighty Marvel villain machine. Marvel has produced some fantastic villains, 6 of the top 10 villains on the IGN top 100 villains list are Marvel Villains with Doctor Doom taking up the #3 spot.
It's hard to understate how big a character Doctor Doom was/is in the Marvel U. I read that he was one of the most published character in Marvel. Doom is among the elite of Marvel villainy, Comic Book Resources voted him Marvel's 4th best favorite character and Stan Lee once called Doom his favorite villain.
Let's look at the top 4 villains on the IGN list. Lex Luthor – fully realized and used very close to his potential, Magneto – also fully realized and used very close to his potential, Joker – beyond realized and the template for all. Then we get to Doom and I realize that this character had his heyday decades ago that this is one character that Marvel can stull flush out and get a lot more from. All this really hits home when we start to think about Marvel/Disney recently getting back the rights to the Fantastic Four and the team's related characters.
Fantastic Four #5 has always been a heavyweight in the collecting community, it's earned a lot of street cred by being tough to find, especially in grade and by always getting top dollar whenever a copy does surface.
I think Fantastic Four #5 is about to be launched into another stratosphere. This is and will be the biggest non hero Marvel key, it is and will be even more so one of the early grails of Marveldom.
I think I'm about 2 months late with this post as the market is really liking Fantastic Four #5 right now. Recent sales at CGC 6.0 and 6.5 have produced double Guide sales but a very recent (this month) CGC 7.5 sold for just $5019 or about Guide, A CGC 5.0 also recently sold for just over 1.5 x Guide.
Even with the current heat I think it's still early and there are deals still out there, I think these above sales will look like bargains in the near future.
The 47th Overstreet price break for this book is $1100/$2000/$6000/$13000/$20000 in the 4.0/6.0/8.0/9.0/9.2 grade splits.
Reasons to buy this comic book as an investment:
Origin and 1st appearance Doctor Doom
Biggest non hero Marvel key