Avengers #80, Marvel Comics, September 1970.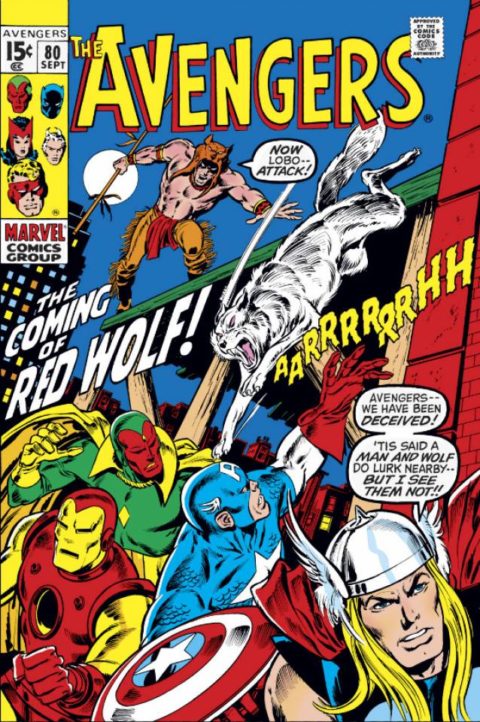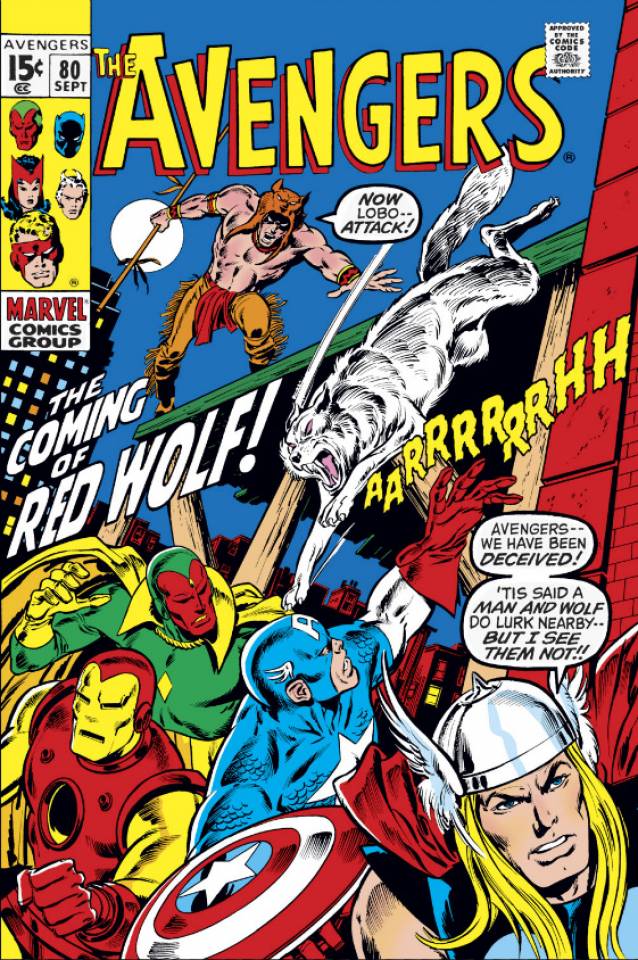 Avengers #80 features the first appearance of Red Wolf, a Native American hero with mystic powers, and his wolf companion Lobo. William Talltrees, son of Cheyenne tribal leader Thomas Talltrees, was the first Red Wolf introduced by Roy Thomas and big John Buscema. Roy Thomas wrote that Stan Lee liked the character but wanted him in Marvel's Westerns stable so Red Wolf was quickly adapted to the old West. After his Avengers debut, Red Wolf appeared again in Marvel Spotlight #1 and in the short-lived Red Wolf series, this time as the old west alias of Johnny Wakely.
Like I said in the intro, Red Wolf is just an announcement away from the big leagues. Today's hunger for diversity just makes Red Wolf's ascension a matter of time in my view.
The markets have always respected Avengers #80 and have built-in some speculation value but nowhere near enough in my view. You can pick up a CGC 9.4 for about $270, in the spring of 2017 you could have grabbed one for $260, no growth at all.
Based on the population census I'd gun for a CGC 9.6, a 9.6 wraps you up and insulates you in some enduring scarcity, there are 32 at CGC 9.6 or better. When the book explodes there will be more graded (coupled of course with way more demand) but a CGC 9.6 should keep you in the top 10 percentile. As always look for a tight crisp copy, one that is square to the corners and has a good register.
The 48th Overstreet price breaks for this book are $46/$86/$125 in the 8.0/9.0/9.2 grade splits.
Strengths that make this comic a good long-term investment are:
First appearance of Red Wolf
Embedded in highly collectible are of Avengers surrounded by many keys and small key issues