Every week Comic Book Daily asks the question and the crew (and special guests) give their answers; we'll be doing this for 52 weeks. Tip of the hat goes to the gang at Scans Daily for the inspiration and Scott VanderPloeg for this week's question.
[box type=question]We recently had a lively debate about Manga that included a lot of recommended reading, but did anyone read some new manga after that 52Q?  As a comic book fan do you pick up new (to you) titles based on recommendations from friends and reviews?[/box]
Peter DeCourcy (Still alive!)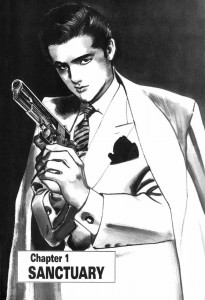 I'm actually in the midst of trying to track down those Bokurano: Ours that Stanley reviewed last week. He gave me enough of a hook that I'm willing to try the first two issues. I kept going with 20th Century Boys and found Sanctuary vol. 1-4 at BMV in Toronto. Sanctuary is pretty standard crime comics… but it's attention to detail and stunning plot (two best friends; one a yakuza and one a politician, team up to take over from the comfortable old guard whom the boys feel have become too stagnant.) Lots of sex and violence.
Did anyone get a chance to check out Bakune Young yet?
Ed Campbell (CBD's Social Media magnate)
There are several books that I have started reading because of recommendations, or fellow CBD'ers columns. I bought the Thor by Walter Simonson Omnibus because of Pete and Brent's recommendation. I bought the collected editions of Planetary because of a column Brent wrote about Planetary, and now I am a hardcore Planetary fan. I'm also interested in catching the Fantastic Four by John Byrne Omnibus that Kevin mentioned in a previous 52Q.
I have been recommended some comics that I really like, sometimes I'm recommended some that I am not interested in at all. The one book I have recommended people (which I do get positive feedback from) is G.I. Joe Hearts and Minds by Max Brooks.
Chris Howard (From Egesta Comics, one of the masterminds behind Dressed For Success)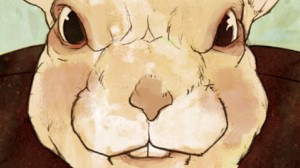 For sure. At the time I mentioned being turned on to Pluto and Monster, and I'm trying to finish those and will likely look into 20th Century Boys as well. Unwritten was also recommended to me, and I'm looking forward to volume 3 of that. I'd say most things are in one way or another recommendations, either by a person or a review. Web stuff is sorta dependent on it. I've found all sort of things that others have talked up or included in their own lists of favourites. A new site, inkOutbreak.com has popped up that sorta facilitates discovering new comics and I've discovered a bunch that way.
Stanley Jon (CBD's Small Press ace)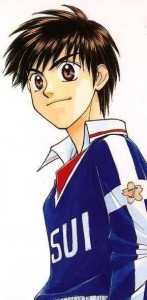 Off the top of my head, here are a couple recommendations:
I am currently reading Warren Ellis' run on Stormwatch. I was curious to see what led up to the creation of The Authority. Stormwatch never interested me so I do not know what happened before Warren took over the series. I have only read the first two trade paperbacks (Force of Nature and Lightning Strikes) but I can see a darker and harder edged team of superheroes forming. For example, in one issue, hundreds of people are killed in an act of terrorism. Stormwatch goes into the country responsible for the terrorism and randomly kills exactly the same number of its citizens as the number of people who died in the terrorism attack. If you liked The Authority or like edgier Warren Ellis stories, I think his run on Stormwatch is worth reading. Warren Ellis' run on Stormwatch is collected in five TPBs: Force of Nature, Lightning Strikes, Change of Die, A Finer World, Final Orbit.
In honour of the World Cup, give the manga Whistle! by Daisuke Higuchi a try. The series follows a junior high student named Sho as he learns how to play soccer. There is a great message in this series. Even if you are not naturally athletic, hard work and practice will make you better if not great. Whistle! is one of the best competition manga I have ever read. For any competition manga to be successful, I believe it has to make you want to play the game. I do not play soccer. I do not watch soccer. However, after reading each volume of the series, it makes me want to go out and do it. There are 24 volumes in this series.
Pluto and Monster are two very good series. I think Naoki Urasawa is one of the best story tellers working in comics today. One of these days, I am going to read Astro Boy and see how the original story differs from Pluto.
Anthony Falcone (Writer of Whosoever Holds This Hammer)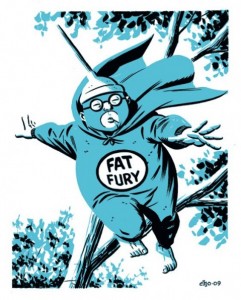 Generally if I get a recommendation it is from someone who knows what I read and therefore I almost always end up liking what is recommended.
However, I have been given recommendations over the years for works that I would not normally have read, and I have been very impressed.
I am not a small press guy, but I completely enjoyed Seth's It's a Good Life if You Don't Weaken after a recommendation. Chris got me to check out the Brubaker Captain America run (which is awesome) and Scott and I meeting Tony Harris had me read Ex Machina (our EiC is a big fan).
The passion that Pete has for smaller companies and unique works has me giving a second look at a lot of independent stuff. I still feel most of it looks like crap; I am not saying it is crap, just that it looks like it.
And were it not for Marc, I would never know the joys of Herbie the Fat Fury.
We tend to read within our interests, but there is a wide variety in the medium. Recommendations broaden our horizons.
Scott VanderPloeg (Editor In Chief, PITA to all CBD contributors)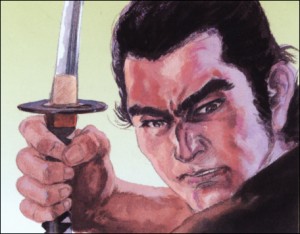 After all the manga talk I picked up Samurai Executioner and have been enjoying it.  My local comic shop does a great job of recommending books to me; I end up liking about 75%.  Since comics are such a visual medium I find previews of books to be the best source of new material; let me see a few pages and I can decide if it's right for me.